ST CUTHBERT'S Hospice has taken inspiration from one of nature's brightest flowers for its summer memories appeal.
We are inviting people to celebrate happy moments as part of our Sunflower Memories Appeal.
In return for a donation, we will write the name of a lost loved one on a sunflower plaque, which will be planted and displayed in our beautiful gardens between Monday, June 6, and Sunday, July 10.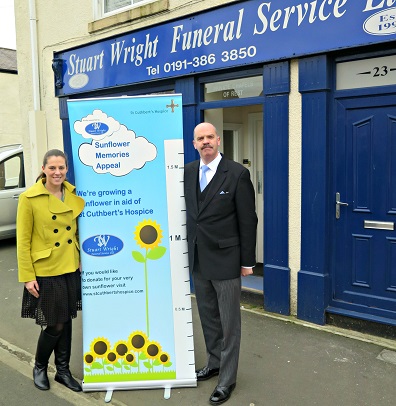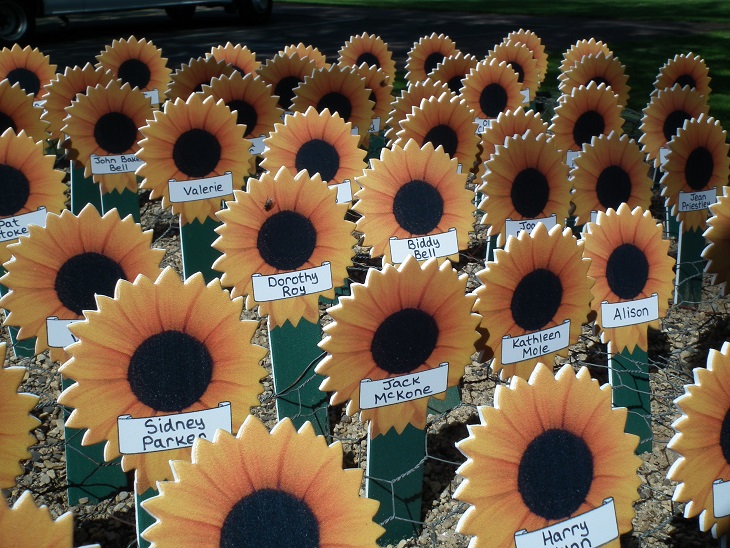 After this, the sunflower plaques can be collected and placed at home.
Along with the plaque, you will also receive a free packet of sunflower seeds and we hope you will share photographs of your home grown sunflowers on Facebook and Twitter.
Last year, the Sunflower Memories Appeal raised more than £4,665 for the Hospice, with almost 300 people remembering someone special.
Stuart Wright Funeral Services Ltd, located in Gilesgate, Langley Park and Pelton, near Chester-le-Street, has kindly sponsored the appeal and has also pledged to grow a sunflower.
Stuart said: "We are proud to sponsor the Sunflower Memories Appeal. It's such a bright and cheerful campaign that encourages people to reflect on the happy times they have shared with the special people in their lives.
"I have supported the Hospice since it opened in 1988 and I know what a high quality service they offer to the people of County Durham."
To order a sunflower, click here or call the Hospice's fundraising team on 0191-386-1170 extension 5.
24/03/2016