A wide range of skilled staff make up the Hospice team from nurses to fundraisers, finance officers to physiotherapists – we all work together to achieve the same goal - to make every day count.
We are committed to working together to ensure that patients and their families receive the highest quality of care and support. We have over 90 staff across a 4-acre site close to Durham City Centre and at our eight charity shops across the County. We have an ambitious five-year strategy and need talented and passionate people to drive this forward and help us achieve our vision.
We couldn't achieve all we do at St Cuthbert's without a dedicated army of volunteers who assist us in every role at St Cuthbert's. Sharing their valuable skills and learning new ones.
Current Vacancies
We have a wide variety of both clinical and non-clinical roles across the Hospice.
We offer all Hospice employees:
Competitive salary
Enhanced annual leave. 5 additional days above statutory entitlement. (33 days in total rising to 35 after 5 years' service. Further enhanced rate of 38 days after 2 years' service for medical staff)
Pension Scheme (Matched contributions up to 5%)
NHS pension scheme for eligible employees
Employee Assistance Programme
Cycle to Work (Save up to 42% on the cost of bikes and equipment)
Flexible working
Training and development opportunities
Health and wellbeing initiatives such as St Cuthbert's Champions weekly running club
On-site catering facilities at our Coffee Shop
Free parking (at Hospice site)
Staff Discounts such as BlueLightCard
A caring, rewarding place to work
St Cuthbert's Hospice is a very special place to work and develop in your career. Every single role contributes to 'making every day count' for our patients and providing vital support to families, friends and carers. St Cuthbert's Hospice value and respect the diversity of its employees and welcomes applications from all sectors of our local community.
Our staff and volunteers are passionate about the care we provide. Some people have concerns when applying for a job in a Hospice, fearing that working with patients with a life-limiting illness could be too upsetting. In reality, they find that St Cuthbert's is light, bright, and full of positivity and laughter and a deeply rewarding career choice.
St Cuthbert's Hospice are proud to take part in the Better Health at Work Award which highlights the efforts of employers throughout the North East and Cumbria in addressing health issues within the workplace, focusing on the wellbeing of staff and promoting the benefits of healthy living to their workforce.
We are currently working at the fifth level of the award, 'Maintaining Excellence'.
With a focus on wellbeing, we have been able to introduce: Training of Hospice Health Advocates, Domestic Abuse Champions and Mental Health First Aiders, the launch of a monthly wellbeing email for staff, a weekly running club 'St Cuthbert's Champions' and several other initiatives to for staff health and wellbeing.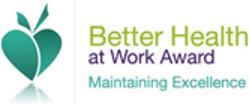 We are also proud to be part of The Disability Confident and Carer Friendly Employment schemes.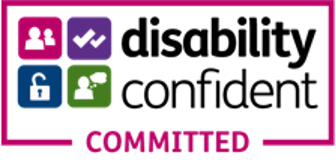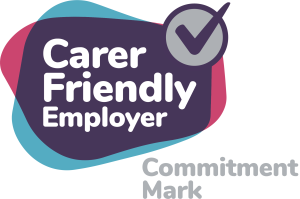 Current Vacancies
We have a wide variety of both clinical and non-clinical roles across the Hospice.