Supported by our Hospice Admiral Nurse and Dementia Team our Dementia Support Group provides a supportive and relaxing environment for people living with dementia and their carers to socialise, participate in enjoyable activities, access information and advice and share their experiences with others who may be experiencing similar situations.
Family members and others caring for people living with dementia often experience high levels of stress.
We understand that accessing support groups can be difficult for carers and considering this we very much welcome your loved ones to the group also. This group provides people living with dementia an opportunity to socialise with others and their Carer too.
We offer a variety of dementia friendly activities supported by Hospice staff and volunteers such as games, sing a longs and gentle exercise. These activities can help someone living with dementia to keep both physically and mentally active. Engaging in mental and social activities and connecting with others is so important, it can help to keep our brains active, reduce stress and improve our mood.
If you are a carer caring for someone living with dementia please come along, it would be lovely to meet you.
The Dementia Support groups are delivered every Tuesday – 1pm – 2:30pm – Auckland Communal Room, Auckland, Waldridge, DH2 2UA
The group has been designed to facilitate those with Dementia where appropriate and safe. Our Community Outreach support groups do not provide clinical support but are delivered as social and educational sessions.
We also offer Dementia Support at the Hospice for those who may require more clinical support based on their individual needs.
Our Community Outreach Carer Support group provides a safe space for carers to share their experiences and to access support from other carers and from myself as the Hospice Admiral Nurse.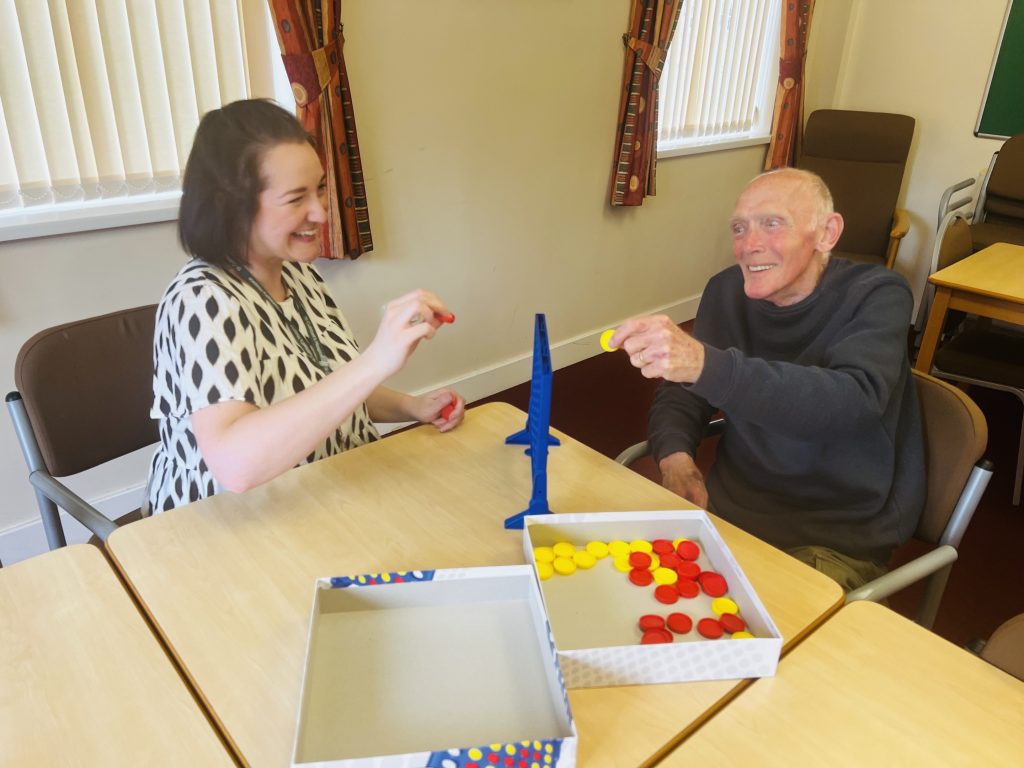 We promote positive approaches to living well with dementia and support carers to adjust and cope with the changes that dementia brings.
If you would like to join any of our Community Outreach groups, please fill out the below expression of interest form. You do not need to fill out an expression of interest form to come along to our Coffee Morning.
Chat to us ...
Or if you would simply like to pick up the phone or send us an email please do and we can answer any questions you may have. Our contact details are just below.
The Coffee Morning is also a great chance to drop in and chat to us in person.
Coffee Morning – Monday, 10am – 11:30am, Chester-le-Street Parish Centre, Church Chare, DH3 3QB.
If you would like to enquire about the Dementia -support group, please contact our Community Outreach Team. 
Louise Johnson
Community Outreach Manager
Direct Line: 0191 374 6196
Email: Louise.Johnson@stcuthbertshospice.com
Emma Spencer
Community Outreach Coordinator
Direct Line: 0191 374 6165