The Family Support Team provide support to In-Patient and Living Well Centre guests, their families, and carers at each stage of their health journey.
The Family Support Team share specialist knowledge and have access to resources that can guide you and your family through the difficult times.
The team takes a holistic approach to identify the areas that may be of concern or are important to you, sometimes with a simple chat and a catch up.
The team are here to listen to you, to provide advice and guidance throughout your time at the Hospice, or during your discharge, to make sure you feel as comfortable as possible. This extends to organising community care and over all advocating for you.
This service is free and can be accessed throughout your time at the Hospice.
For more information about our  Family Support Team please call 0191 386 1170 option 4.
Meet the Team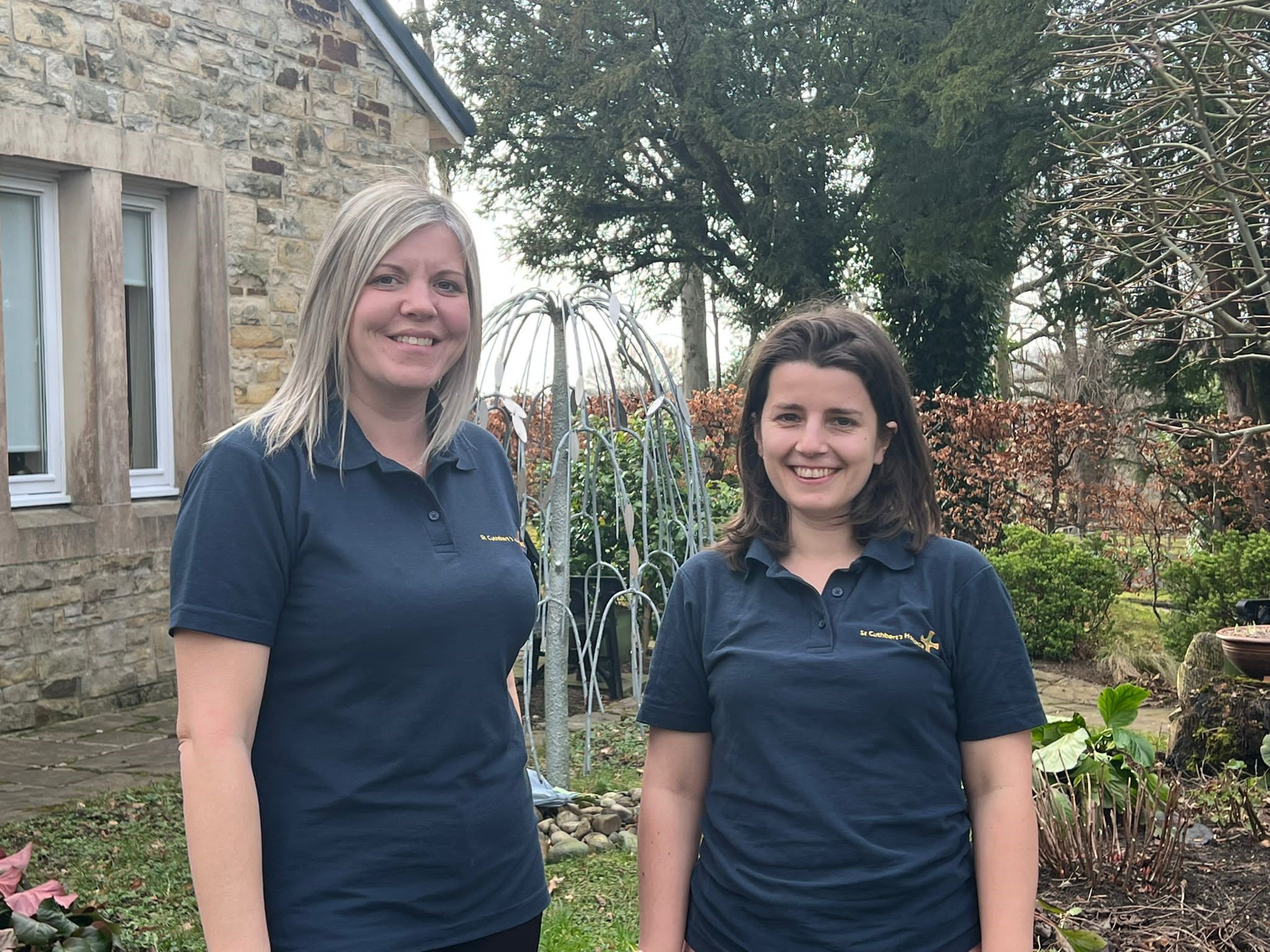 We were able to sit down with Sam and Aislinn from the Family Support Team to learn more about what they do.