With the help of the local community our eight charity shops in County Durham help to raise much-needed funds for St Cuthbert's Hospice.
Each year we must raise over £2 million so that we can continue to provide free care and support to people with life-limiting illnesses, people approaching the end of life and people that are bereaved.
In store you can browse quality pre-loved goods such as clothes, books, records, household items, furniture and bric-a-brac. As well as being our strongest link to the local community, our shops provide the opportunity for eager volunteers of all ages to 'give something back', make lifelong friendships or learn some new skills. Many people are surprised to learn that over 200 people volunteer in our shops.
You can also support St Cuthbert's by shopping with us online. You can often find special hand selected treasures on our eBay store or Gumtree.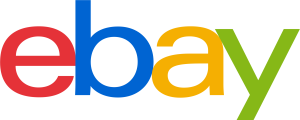 Of course we'd have no items to stock our shops if it wasn't for the wonderful donations made by people across the county. Find out more about donating your goods.