Another great way you can support us is by playing our seasonal raffle.
Join Our Annual Raffle
You can pick up raffle tickets in any of our eight shops, Hospice Reception or order them online and we'll happily post you some tickets to fill out and return.
Playing our seasonal raffle is a great way to support St Cuthbert's Hospice. Every penny goes towards helping us to maintain vital services for people in our community with life-limiting illnesses.
We run two raffles each year, one in Summer and one in Winter. We're incredibly grateful for the support of local businesses that sponsor the raffles and provide prizes each year.
Thank you to everyone who supported us – every ticket you bought will make a difference to all who we care for at St Cuthbert's Hospice.
We hope our winners enjoy their cash prizes!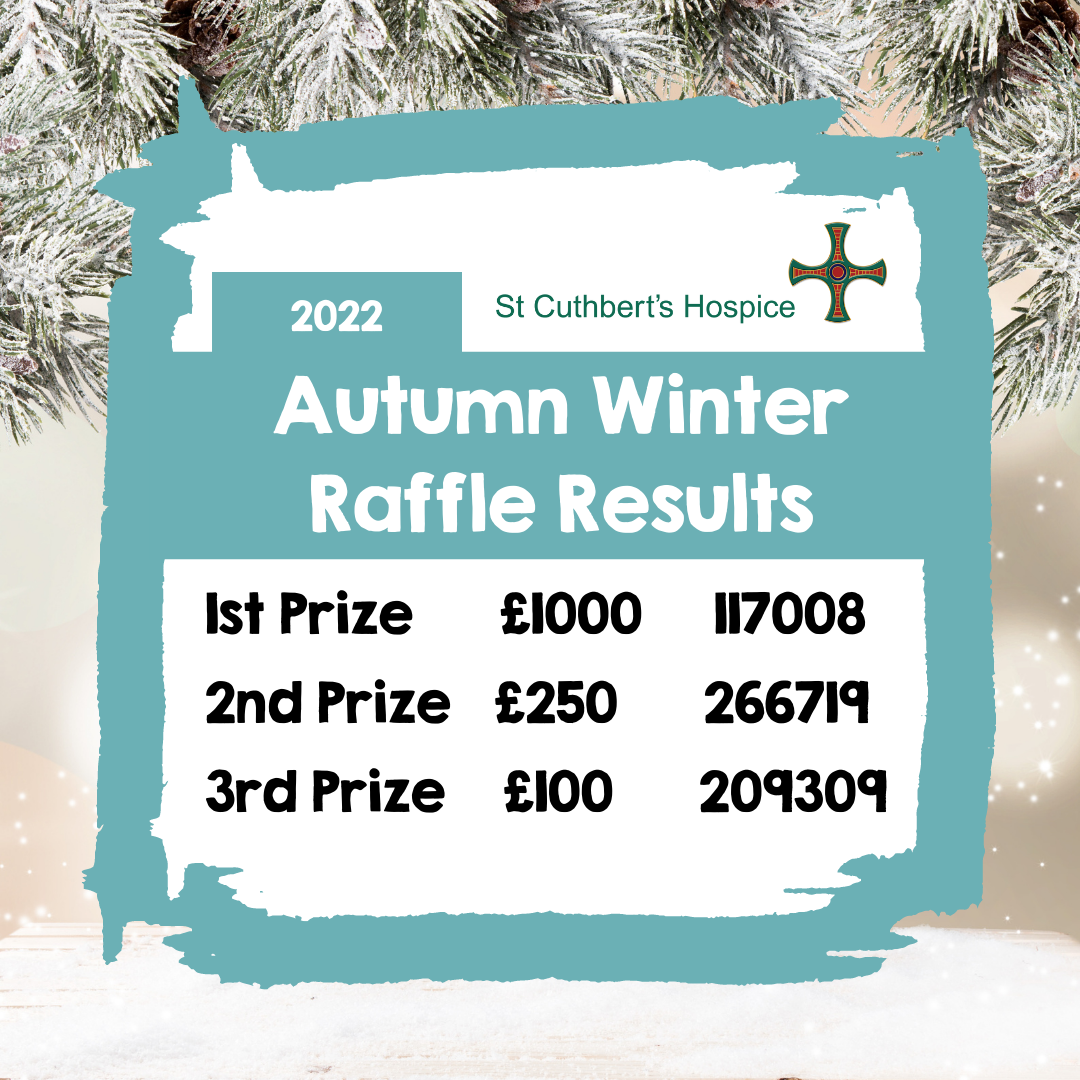 The Autumn Winter 2022 Raffle is kindly sponsored by