St Cuthbert's Hospice is proud to work with a number of small and large businesses, organisations and groups across the region.
Choose us as your chosen charity!
Our community is paramount to helping us raise the £2.3 million we need each year to continue caring for all who need us.
Why not choose to support St Cuthbert's Hospice, you could choose us for a day, a month, a year or longer!
There are lots of things you could do to support us, here are just a few:
Host a fundraising event for us such as a raffle or party.
Invite our team to come along to your workplace, organisation or group to chat about what we do here at the Hospice.
Help us by displaying literature about our upcoming events.
Display one of our counter boxes for us.
Could you donate raffle or tombola prizes for us to use at one of our Hospice events?
Could you be a sponsor for one of our fantastic events?
Could you spare even just one day to volunteer for us?
If you'd like to chat more about ways you can support the Hospice, please contact our Community and Events Team on 0191 386 1170 option 5 or email the team.
Groups & Clubs
Are you part of a local group or club who want to fundraise for the Hospice? We are always blown away by the incredible support of our local community and we would be delighted if you chose to fundraise for us!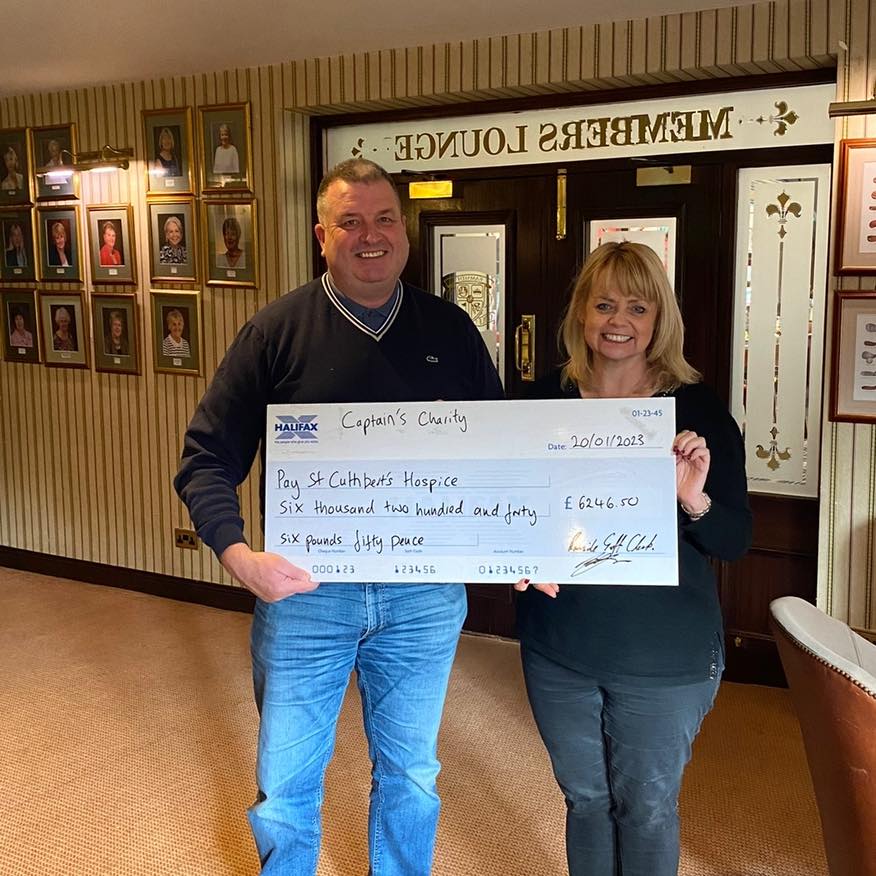 Ramside Golf Club
Ramside Golf Club have supported us for many years, hosting lots of golf days for us as well as choosing us as their Captain's Charity. Recently, Steve Ingram chose us as his charity of the year in 2020 and raised £6,246.50.
Golf Clubs
Are you part of a local golf club who wants to fundraise for the Hospice? We have been thrilled to have so many choose us as their Captain's Charity of the Year and also hosted golf days for us. Please do get in touch with the team if you are planning on hosting an event as we would love to come along and support you on the day.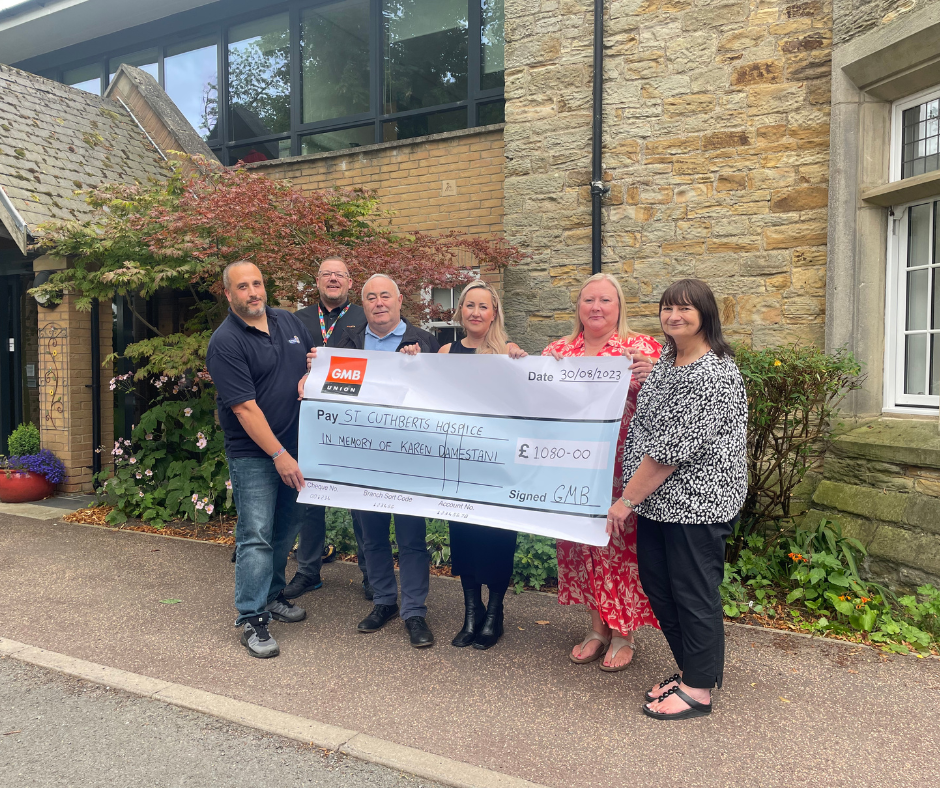 Durham Local Authority branch of the GMB Union held a raffle for us in the summer. We welcomed the group along to the Hospice to say thank you in person and held a cheque presentation.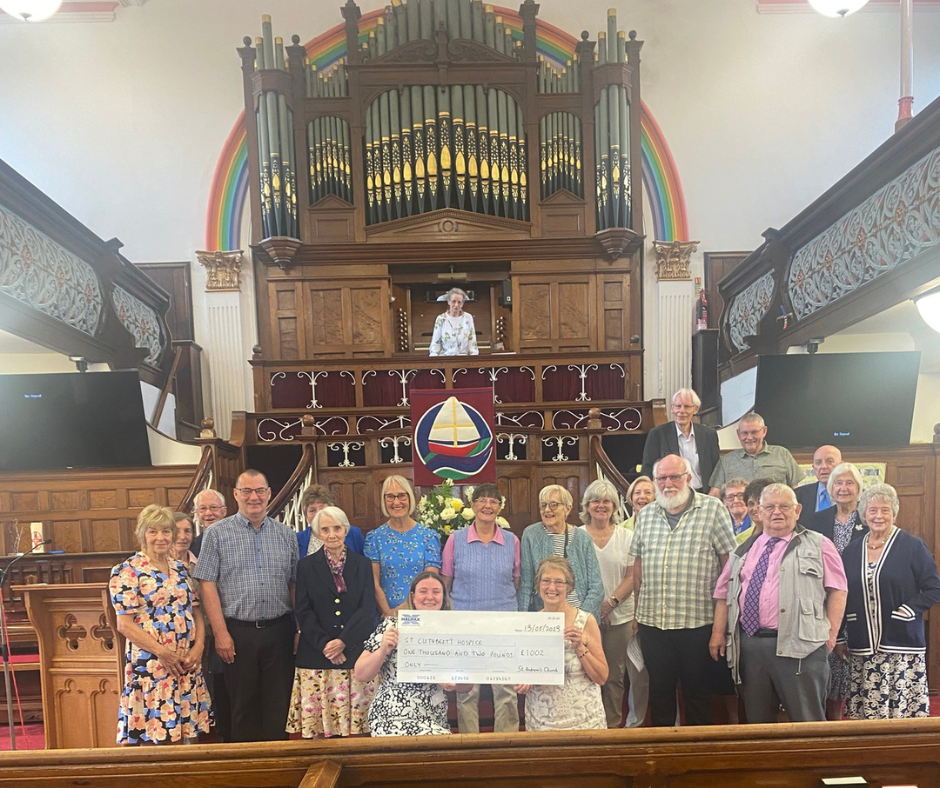 St Andrew's Methodist Church Crook raised a fantastic £900, doubled to £1800 in our Power Up! Appeal by making the Hospice their Charity of the Year, fundraising throughout 2023 for the Hospice. An additional £122 has also been collected by members since adding to the total! Members of the church held a coffee morning with tombola as well as collecting donations with collection boxes.
East Grange Farm displayed collection buckets at their recent Sunflower Trail!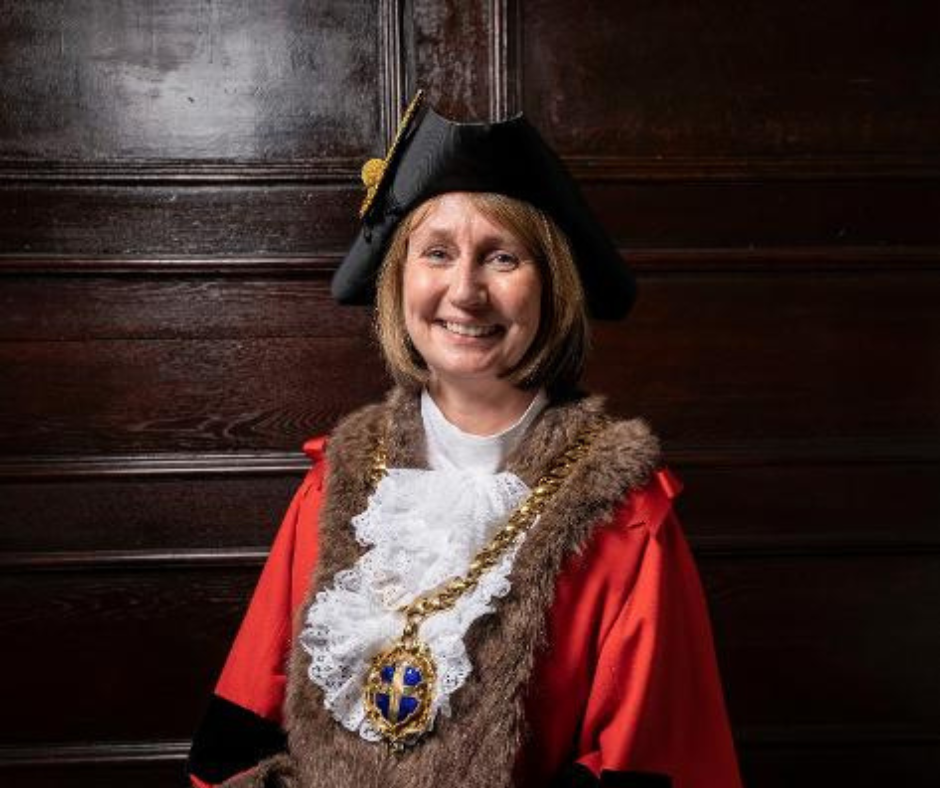 "I have chosen St Cuthbert's Hospice as my mayoral charity for the year. The Hospice couldn't do the amazing work they do without the support of the local community which they serve and I am delighted to be able to support their sterling work" – Lesley Mavin, The Right Honourable Mayor of Durham.
We are so pleased to be Lesley's chosen charity for her year in office and want to thank her for being such a great advocate for the Hospice and our work, so far in her new role!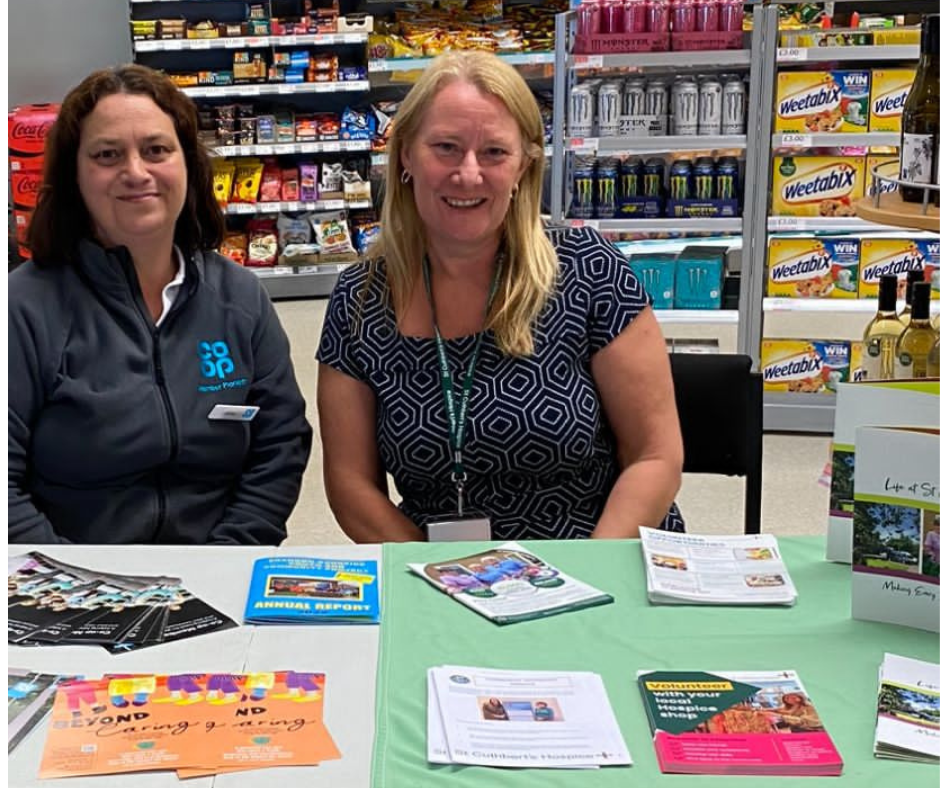 Thanks so much to Lesley Baxter (Member Pioneer at the Co-op Brandon and Ushaw Moor) and her colleagues for welcoming us to the Co-op in Brandon to chat with their customers about the Hospice!