Volunteers join us for a variety of reasons such as giving back to the community and supporting the area where they live or to develop skills to help gain paid employment.
Whatever the reason we are always delighted to welcome new volunteers to the team and take care to explain to new recruits just how important their contribution is. Each person who volunteers for the Hospice helps us to make every day count for the individuals and families we care for. No matter what area of the Hospice they volunteer in, they help us to create the precious moments that are treasured forever or to provide comfort for someone who is bereaved.
Register your interest to volunteer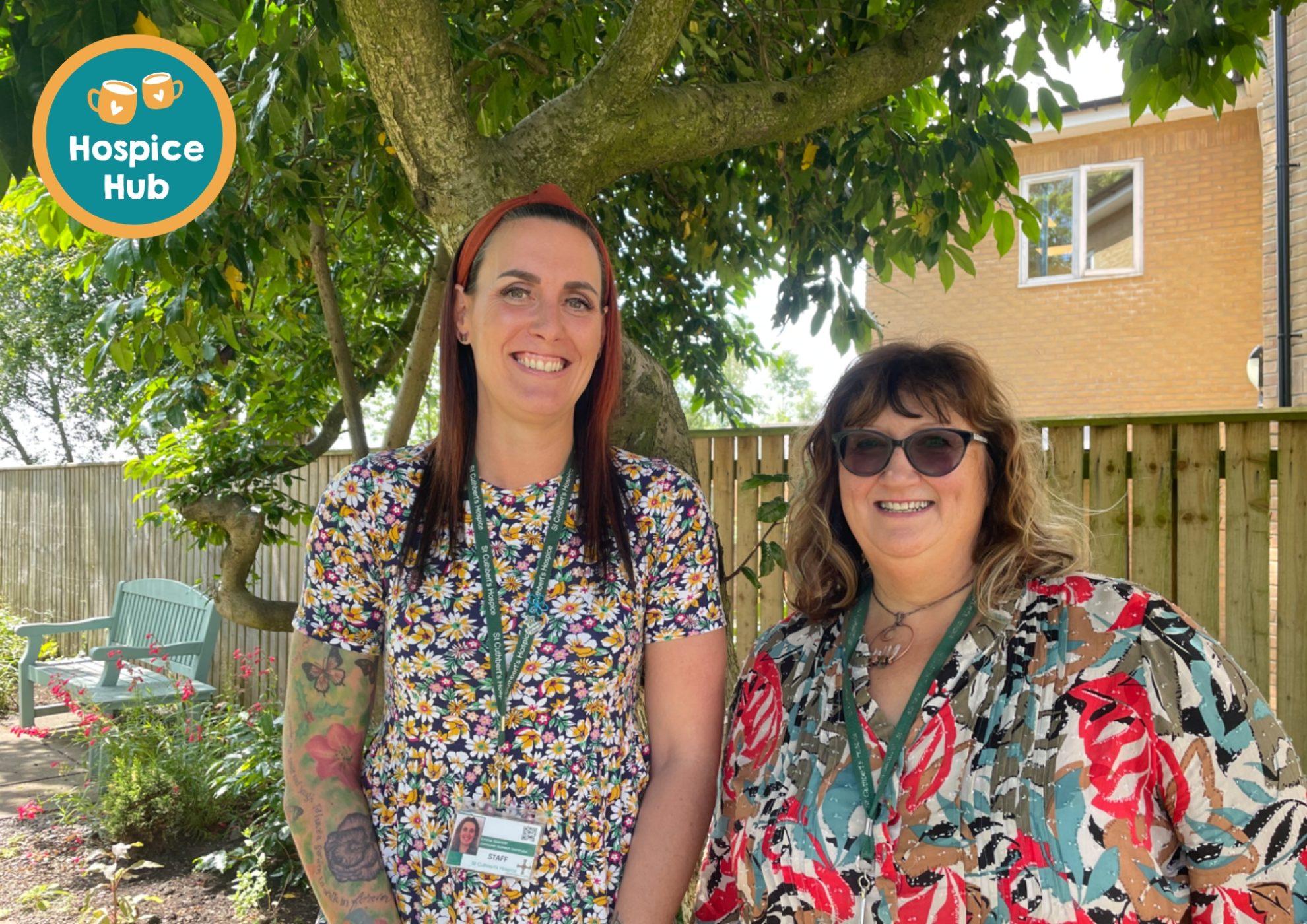 Community Outreach Volunteer
We are looking for a friendly, calm and supportive individual to join the Community Outreach Team on a Monday morning at the Hospice Hub Coffee Morning in Chester-le-Street.
The Hospice Hub Coffee Morning is a social drop where people can pop along for a cuppa and a chat with the Community Outreach Project Team who can support those caring for a loved one, are living with a long-term condition including dementia, or have experienced a bereavement.
A key role as a Volunteer would be to support the set up and delivery of the drop in for example getting a coffee or chatting to someone who is feeling nervous about attending.
To find out more please download a role description below or to register your interest please complete the digital form above. Alternatively, if you have any questions about the role or other Volunteering opportunities please contact volunteers@stcuthbertshospice.com or call us on 0191 374 6169.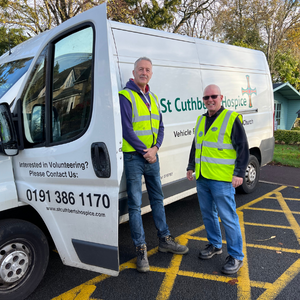 Retail Driver
"I'd been lucky enough to retire from work and had a little spare time each week so I applied for a volunteer driver role. I've now been part of the team since 2018 and I enjoy every minute of it! I'd recommend it to anyone. If you're at a loose end and have the time to spare, why not give your time to a worthy cause?"
If you would like to learn more about our Retail Team.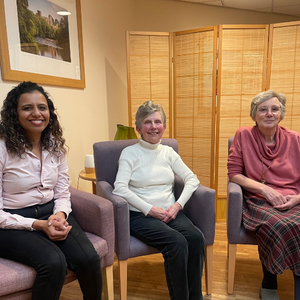 Namaste Care Volunteer
"If you're kind, caring and friendly (and love to chat!) this might be for you. Namaste Care can be so uplifting, and both the person with advanced dementia and their carer can get so much out of the sessions."
Learn more about our Dementia Services.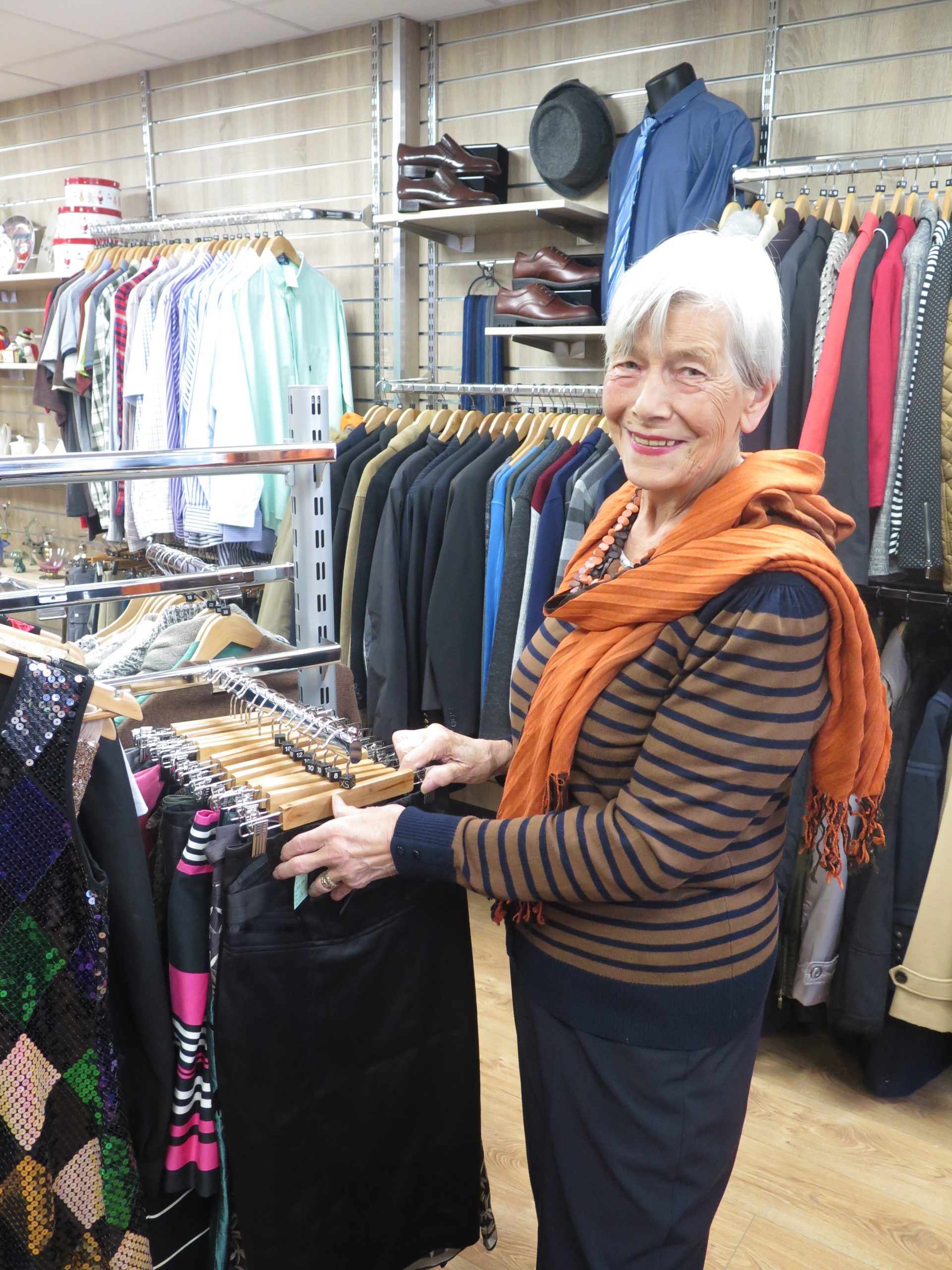 Charity Shop Retail Assistant
"I spend a few hours each week volunteering at the charity shop in Spennymoor. I enjoy the social side to volunteering, working the till and chatting with customers. You get to know the regular shoppers and it's nice to have a catch up when they call in. I'd recommend volunteering to anyone who wants to fill some spare time by supporting a great local cause."
If you would like to learn more about our Retail Team.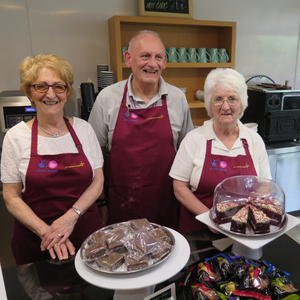 Kitchen Assistant
"I spent my first week at the coffee shop where I met Maureen and the rest is history."

"We've been here ever since and always help out with Hospice events together. It's great to have a catch up with a good friend and help the Hospice at the same time."
If you would like to learn more about what our Hospice is like. 
We have a number of volunteers who give their time as and when they can, where others support us regularly each week. Many people don't realise the impact that just a few hours can have, it really makes such a huge difference to us. We really can be as flexible with your time as needed. We welcome applications from prospective volunteers aged 16 years or over to help in our clinical areas and 13 years or over in our charity shops meaning younger people can gain valuable experience too.
The most enjoyable part of volunteering at the Hospice is being part of a team and meeting new people. I enjoy helping to maintain the gardens, sharing my knowledge and experience, and learning from others.
We are proud to have a fantastic team of volunteers who make the Hospice the special place that it is, but as we grow we need additional volunteer support to help us continue to make a difference to the people who use our services. If you can give your time to help make a real difference to the lives of our patients, their carers and families, we would like to hear from you.
Meet our volunteers
Hear from some of our current volunteers about why they share their time with us and what it means to them.