It's so simple!
Run 4 miles, every 4 hours, for 48 hours …
Or, try a challenge of your choice!
The possibilites are endless, you could chose a 24 hour challenge, a 48 hour challenge or something even longer (or shorter!). All we ask is that you conside taking on your challenge and raising sponsorship for us! We'll also be able to help kit you out in a Hospice top as you take on your adventure!
Get in touch with The Community and Events Team by emailing fundraising@stcuthbertshospice.com if you have an idea of something you would like to do!
Read Kenneth, Davis and John's story here...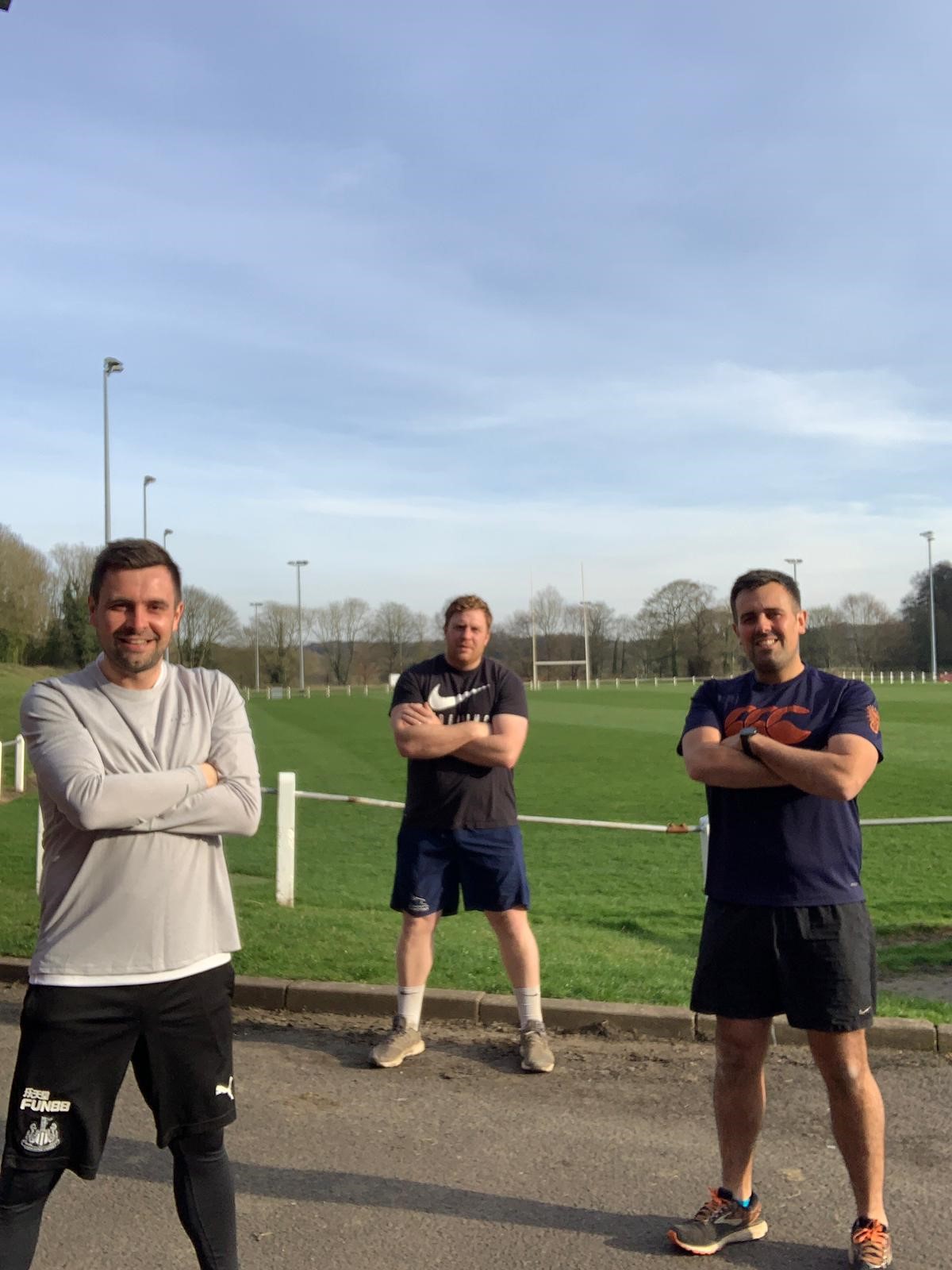 Brothers Kenneth and Davis Reader, alongside their friend John Guthrie set themselves a mammoth challenge to run 4 miles every 4 hours for 48 hours back in 2021… 4x4x48!
Their first run was on Wednesday 24th March at 8pm and their twelfth and final run took place on Friday 26th March at 4pm.
Davis said: "We were looking to support a local charity. It's been such a tough year for all and that has had such a strenuous impact on charities in particular. We have all known someone close to us spend their last few weeks being well looked after by St Cuthbert's and we felt now is a great time to give back."
Davis first floated the idea of the challenge amongst friends back in 2020 but couldn't set a date due to injury and was unable to convince anyone to do it with him. Davis added "This year John brought the idea up and I've jumped at it. We have seemingly convinced/conned Kenneth into thinking it's a good idea too. Lockdown has certainly increased our levels of interest in running. Kenneth is a former 10k runner after running 100 10kms is 100 days back in 2014."
The trio hoped to take to the streets around their hometown of Durham and mixed it up by running a little further afield too. "We may as well see some nice spots while clocking up the miles rather than the same pavements. Though for the runs we do at 12am and 4 am we will be searching for street lights so will likely stick to our own estates."
Davis said "Our friends and family have been so generous. The MGL Group and the Dunes Event group have also pledged their support by donating £750.00 so far which is absolutely amazing! Hopefully we can continue to gain more local businesses support when we are taking part!"
The team managed to raise over £6,000 for the Hospice!