Taking part in the Prince Bishops Durham City Run is a great way to experience a different side of the historic city of Durham.
Yey! Durham City Run is back and there's loads of exciting things happening over the weekend one of which is the BRAND NEW St Cuthbert's Hospice Walk!
FRIDAY 15th JULY
⏰12:30pm
📍 Radisson Blu Durham.
👋 We're hosting a guided walk around the city at this year's Durham City Run Festival. Come along and say hi to the fundraising team, have a chat and learn a little more about what we do!
🛍️ We'll be walking along the river and up to our Durham Shop TAG where we'll be giving you a 20% off voucher to use!
🚶To register you have to be entered into the 5K or 10K race.
There's a whole host of other workshops, talks, demos, guided runs and of course the AWESOME 5K and 10K races taking place in the city too!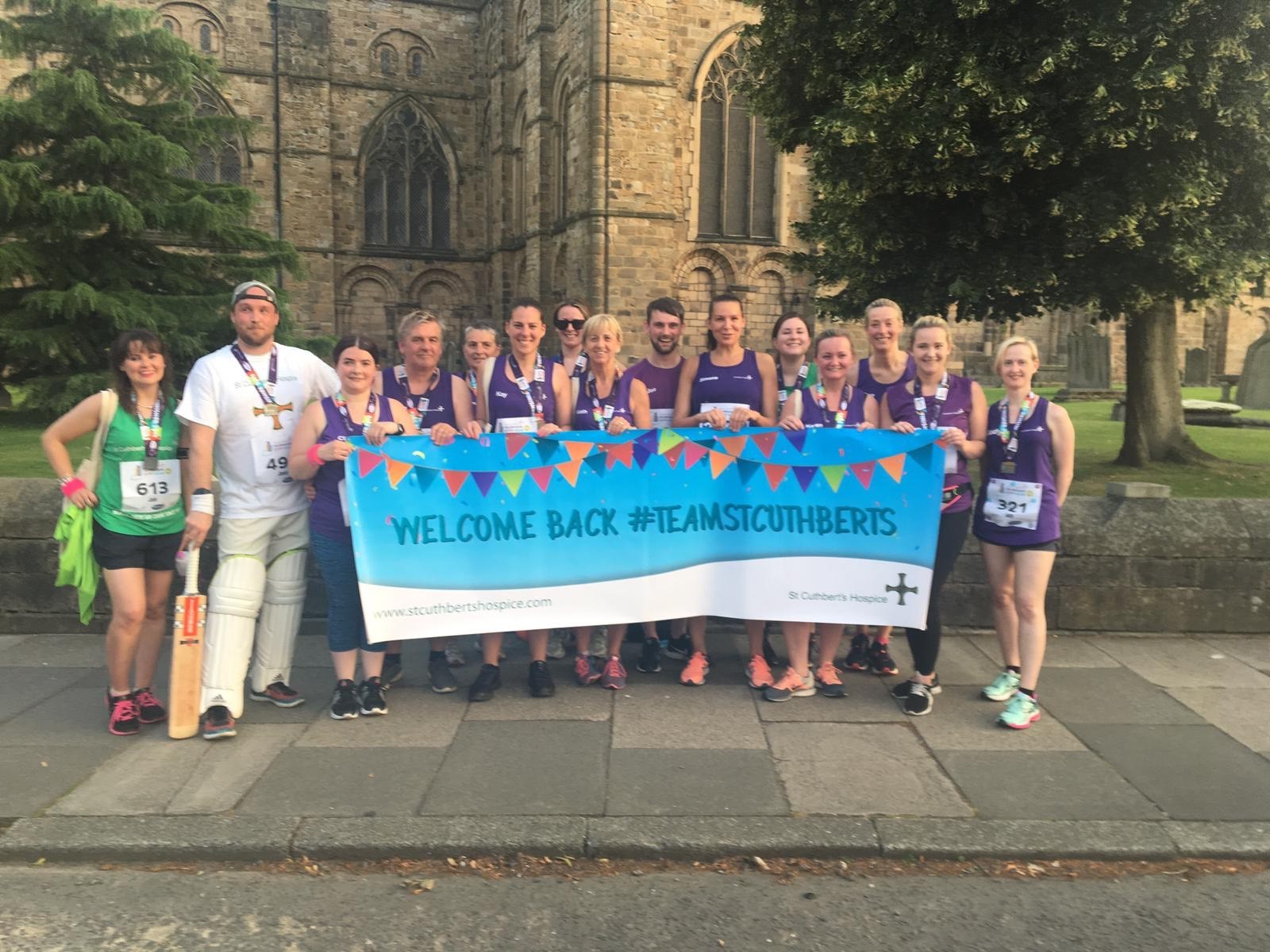 Run For Us! 
Making your way around the 5k or 10k route, you will get the chance to enjoy running along a course which loops around the World Heritage Site and River Wear, finishing on Palace Green in front of the world famous Durham Cathedral.
All finishers will receive and medal, goody bag and tech t-shirt from the event organisers.
If you would like to join #TeamStCuthberts and take part in the Durham City Run, in the heart of the community our Hospice serves, please do let us know.
*We are offering our runners the opportunity to 'run for free' if you agree to raise a minimum sponsorship of £100.
Alternatively, if you would prefer to buy your own place and still raise funds for St Cuthbert's Hospice please do get in touch and we will be able to provide you with a Hospice T-shirt or Vest and sponsorship forms.
Download Sponsorship Form