Will you make every step count for St Cuthbert's Hospice? Our wonderful nurses work 12 hour shifts on our In-Patient Unit to provide compassionate care and support to people when they need it most.
On average, they can clock up well over 11,000 steps per shift – not counting all the steps they do before and after their working day!
"With every step we take on the ward, we know we are making a huge difference to the patients we care for. Thank you for making every step count."
Get Involved
Click here to let us know you want to Step Up.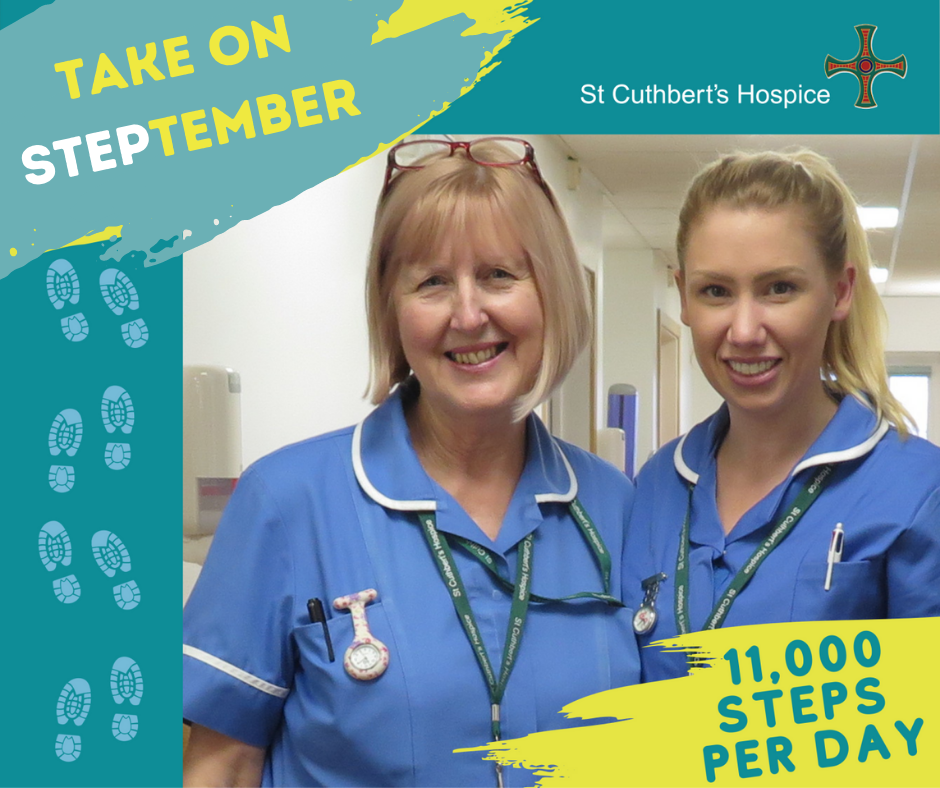 Put yourself in their shoes and match their steps for a month. Or you could create your own step challenge just like Nurse Helen, pictured on the right, has done with friends. On May 8th 2020 they attempted to do 250,000 steps between them!
Read more here: https://bit.ly/3bOXsyh
This autumn, we are encouraging you to step into September and take on the Step Up Challenge for the whole month!
Could you get sponsored and make every step count?
No matter the steps or distance, thank you for stepping up to the challenge and raising sponsorship for St Cuthbert's Hospice.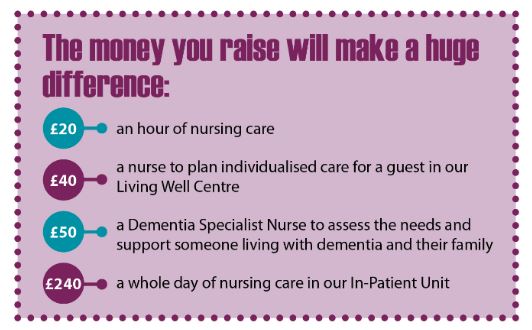 If you'd like to take on the Step Up Challenge for us, please get in touch with the Community and Events Team on 0191 386 1170 ext. 5 or email fundraising@stcuthbertshospice.com.