The Right Revd Paul Butler, Bishop of Durham has today (Wednesday 14th December 2016) signalled a new chapter in the life of a Durham Hospice by formally opening the newly finished building works at St Cuthbert's Hospice, Durham.
Bishop Paul was invited to tour the newly completed facilities including new therapy and counselling rooms, office space and remodelled Café and Reception spaces. During his visit he learnt more about the work of the hospice and how this newly completed building works will benefit all of those that use their facilities and services as well as the wider community.
Bishop Paul said: "I was delighted to be asked to visit the Hospice and to open the new facilities. The work that hospices do in caring for people, their families and loved ones at a difficult time in their lives can not be underestimated. I am very proud that we have such excellent facilities in the Diocese and the dedication of those that work in them – they are a real credit to the community."
Paul Marriott Chief Executive of St Cuthbert's Hospice: "Our new reception and coffee shop further strengthens the bridge that exists between the Hospice and the community. I look forward to seeing new relationships develop with neighbours, faith and community groups in this space so that our patients and families can see how much the wider community cares about them."
"I am very grateful to Bishop Paul for taking the time to come and visit us and to open this new chapter in our story."
"Building work has provided much needed additional therapy rooms and office space, allowing St Cuthbert's Hospice to expand its services and ensure we remain outstanding in the care we provide to families in County Durham. The Café and reception area have also been fully refurbished. Not only does the Café provide an opportunity to raise revenue for the hospice, it also importantly provides a space for contemplation and for the community to come together."
The building work has been made possible by generous donations from several parties including the Banks Community Fund, BGL group and the friends and family of Wendy Charlton.
Many thanks to Fondant & Apron Strings for donating the incredible cake for the occasion.
The Cafe is open to the public Monday to Friday 10am – 4pm.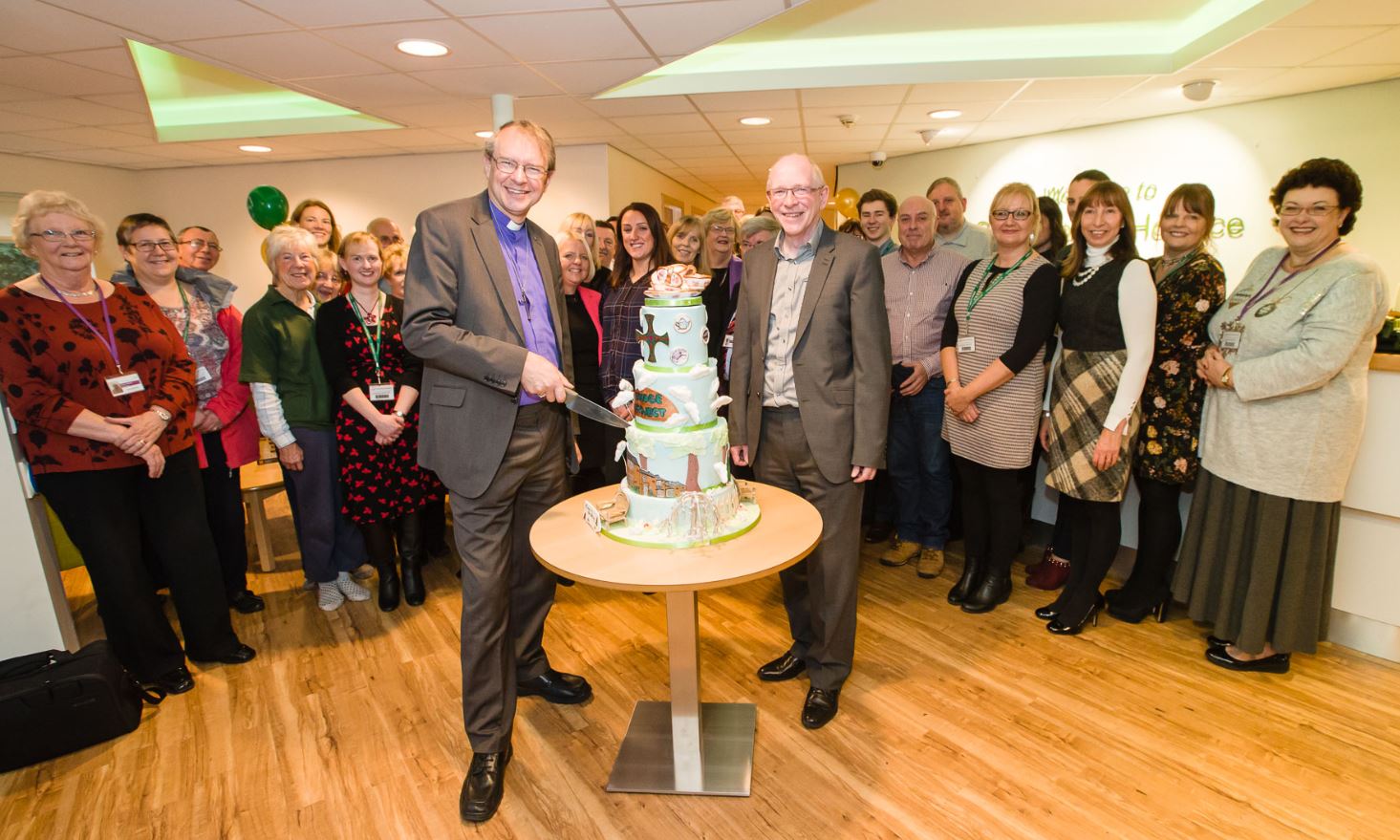 14/12/2016