A WORLD famous boxing champion has donated £25,000 to St Cuthbert's Hospice
John Conteh chose us as one of the charities to benefit from the John Conteh Golf Classic Series in recognition of the care his nephew, Lee Conteh, received here.
His donation boosts the thousands of pounds already raised for the charity by Lee's family and friends through an annual charity golf tournament called the Lee Conteh Shield.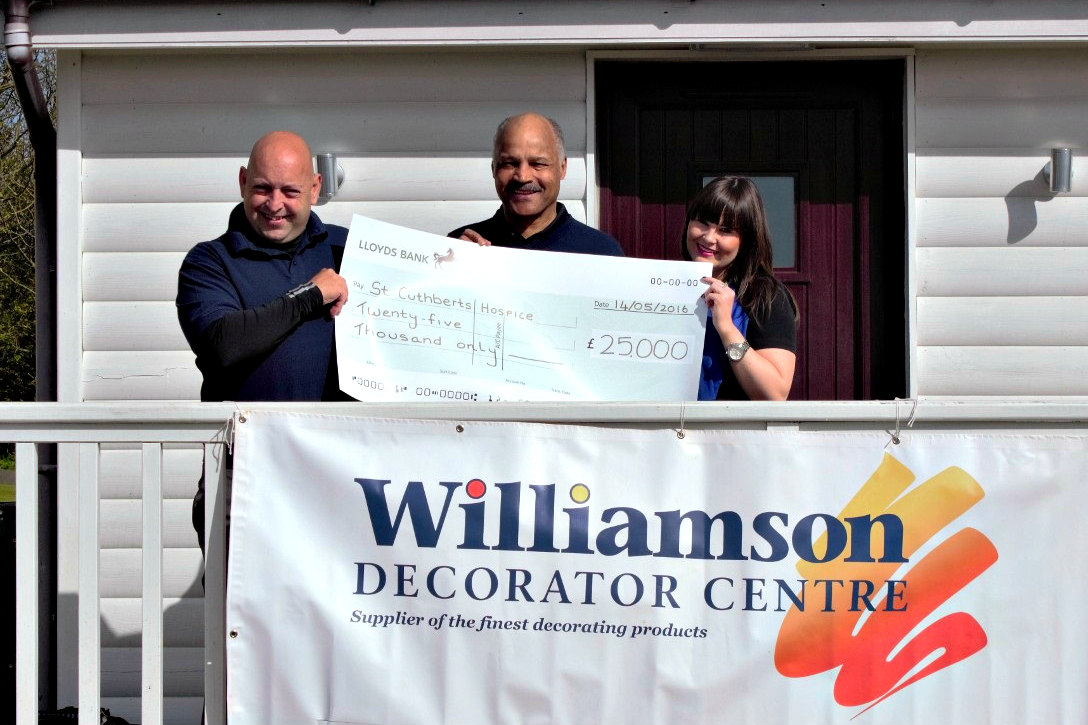 Lee, a business man and keen golfer from Easington Lane, was just 46 when he died from a brain tumour in August 2012.
The following year, his wife, Bernadette, and friends, Garry and Lorraine Burlinson, launched the Lee Conteh Shield in his memory.
This year's event, at Sharpley Springs Golf Course in Seaham, last month, coincided with what would have been the father-of-four's 50th birthday.
To mark the occasion, Bernadette also organised a special charity night at Easington Lane Club, complete with a buffet and auction.
John, a former world light-heavyweight champion, attended the tournament and the party and has raised a further £25,000 for the Hospice through his work for the John Conteh Foundation.
The Foundation's major fundraising event is a classic golf series, which culminates with a grand final in Orlando, Florida.
John said: "The care hospices like St Cuthbert's offer is fantastic. It means so much to families like ours to know their loved ones are getting looked after. I am proud my foundation is able to help."
Jade McArdle, Community and Events Fundraiser at St Cuthbert's Hospice, added: "I would like to thank John, Bernadette, Garry, Lorraine and Lee's other friends and relatives for everything they have done for the Hospice. This £25,000 donation will make such a big difference to the lives of people with life-limiting illnesses and their families in County Durham."
08/06/2016