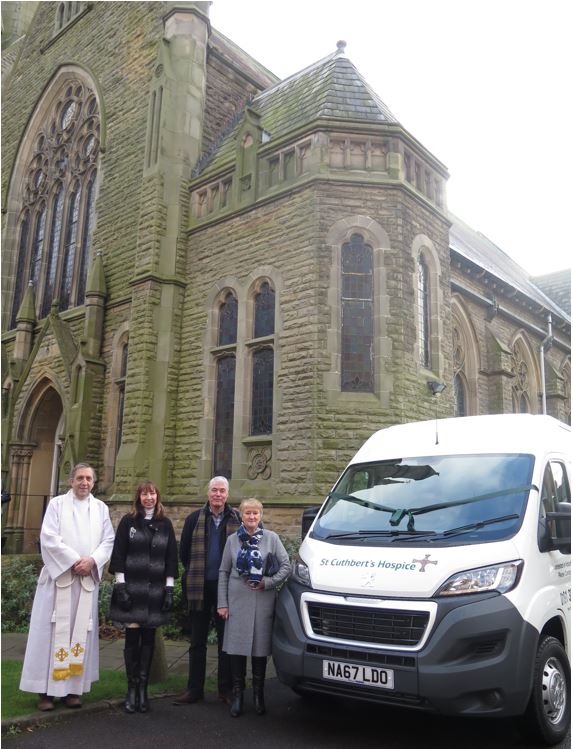 A year long fundraising initiative by members of Elvet Methodist Church in Durham City has come to completion after the group successfully raised over £20,000 for St Cuthbert's. The Church are longstanding supporters and set themselves the target of raising funds to purchase a much needed new van to be used for our retail department.
The vehicle complements our existing van used to collect donations and distribute these items between the 9 retail shops in the region. Trevor Coburn a member of Elvet Methodist Church said: "Each year the church selects a new project to support, alternating between local projects, and overseas projects. It has been great fun organising fundraising events such as quiz nights, food themed evenings and even a walking treasure hunt. Many of our church members, including my wife and I, do voluntary work for St Cuthbert's so have seen first-hand the outstanding work provided in our community. It's an honour to support the hospice with the purchase of this new vehicle".
The van, a brand new white Professional Peugeot Boxer, was purchased through Richard Hardie Durham who have kindly offered to service and maintain the vehicle for the hospice free of charge.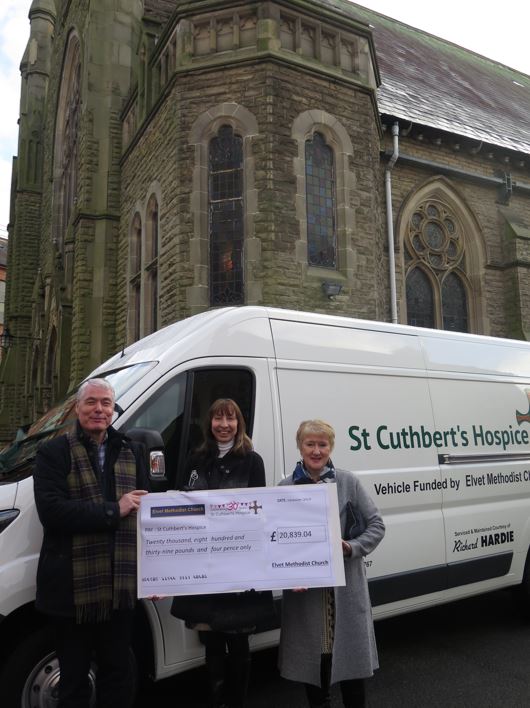 Marcia Leathard, Head of Retail Operations at St Cuthbert's, said: "We are so incredibly grateful to all from Elvet Methodist Church who have spent countless hours planning and organising fundraising events throughout 2017 to raise the funds for this much needed new vehicle. We rely on the generosity of the local community to donate good quality, saleable items for our shops to sell to raise money. This van will help us to collect even more items and to service our retail operation to ensure that we can continue to care for local people with life-limiting illnesses and their families and carers too."
If you are interested in becoming a volunteer driver for St Cuthbert's Hospice please contact Volunteer Coordinator Jude Smith on 0191 374 6169 or email volunteer@stcuthbertshospice.com to register your interest. Click HERE for more information about volunteering.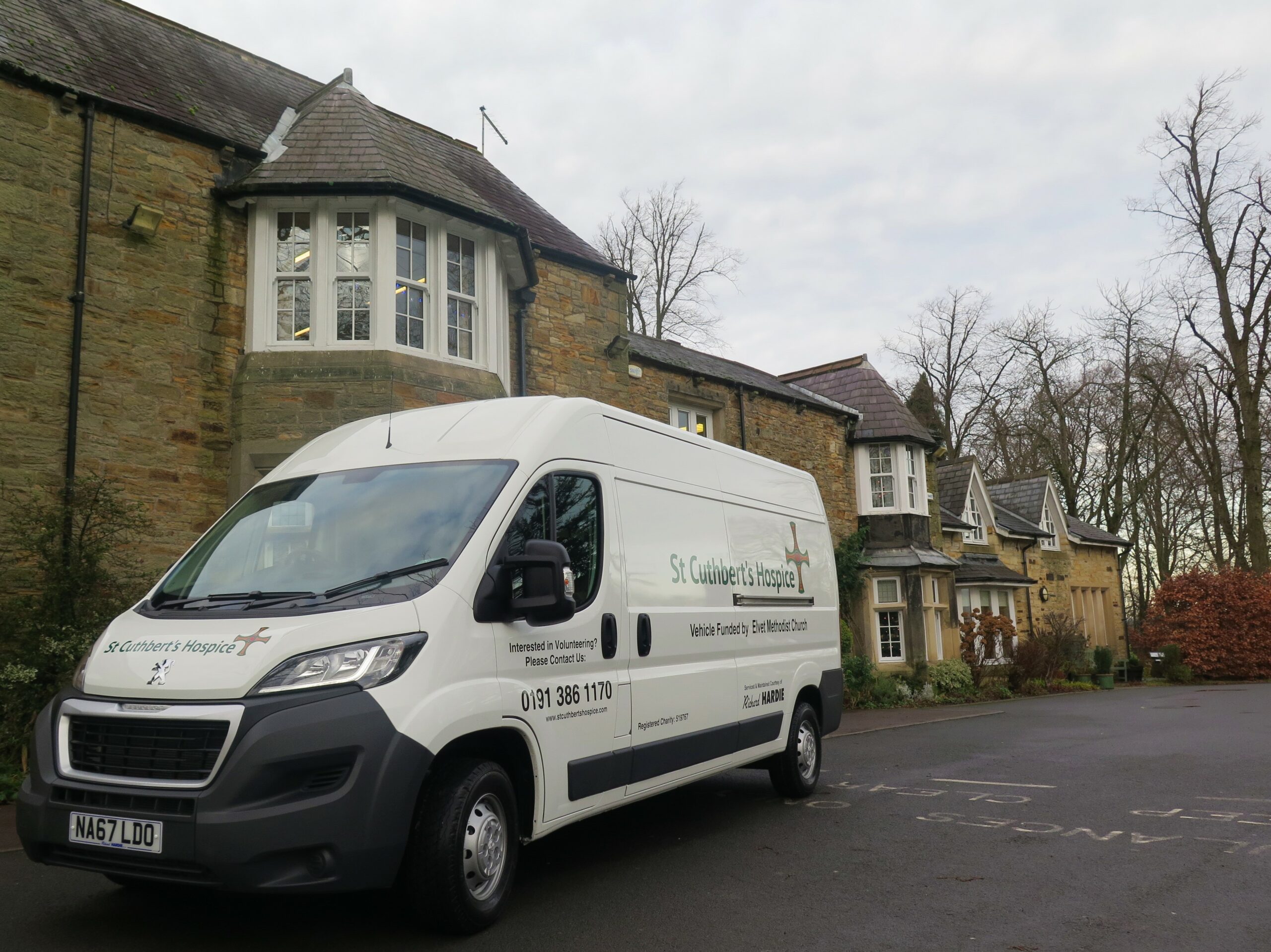 08/01/2017