In August, a group of friends will walk 220 miles from the Forth Road Bridge just outside of Edinburgh to St Cuthbert's Hospice, Durham.
220 mile walk from Edinburgh to Durham – 'Forth to St Cuths'
With support crew on hand, the route will take the group through Edinburgh, then along the North East coastal paths down through Berwick upon Tweed, Newcastle and towards Sunderland. They will then head inland via The Weardale Way towards Durham and finish outside of St Cuthbert's Hospice.
The team members made up of Steven Meikle, Andy Black, Mark Berriman, Mike Hay and Chris Mattison hope to walk up to 12 hours, covering an incredible 44 miles per day on their way back to the Hospice. The group are also hoping to be joined by friends and family at various sections of the trek as guest walkers to help motivate them along the way.
Steve told us: "It's our second long walk in support of St.Cuth's, a longer distance, a couple of new team members and another big challenge. The average age is now 52, the aches and pains last a little longer but raising money for this amazing place makes it all worthwhile.'
Andy stated his wife had recently lost a family member, had been cared for by staff at the hospice, who provided warmth during the most difficult of times.
In 2019 the team walked 170 miles around the boundary of County Durham and raised nearly £9000 for the Hospice.
Jade McArdle, Senior Community and Events Fundraiser said: "Steve and the team have been dedicated fundraisers for the Hospice for many years and we can't wait to follow their journey this summer! It is such an amazing challenge and we are so very proud and grateful to them for supporting us in this way. Well done, good luck and happy hiking!'
To support the group's challenge, please visit their JustGiving Page:
https://www.justgiving.com/fundraising/steven-meikle3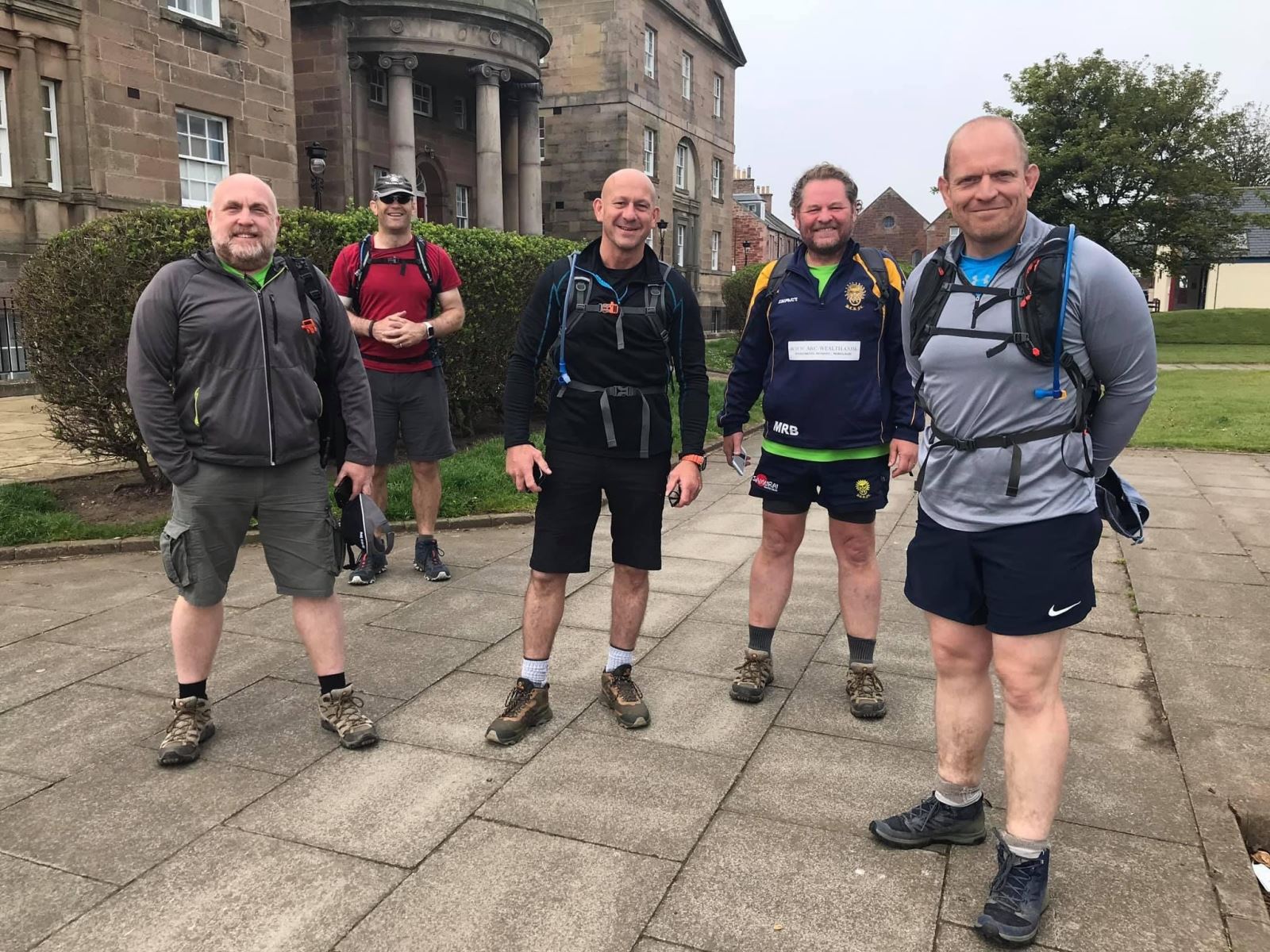 24/06/2021