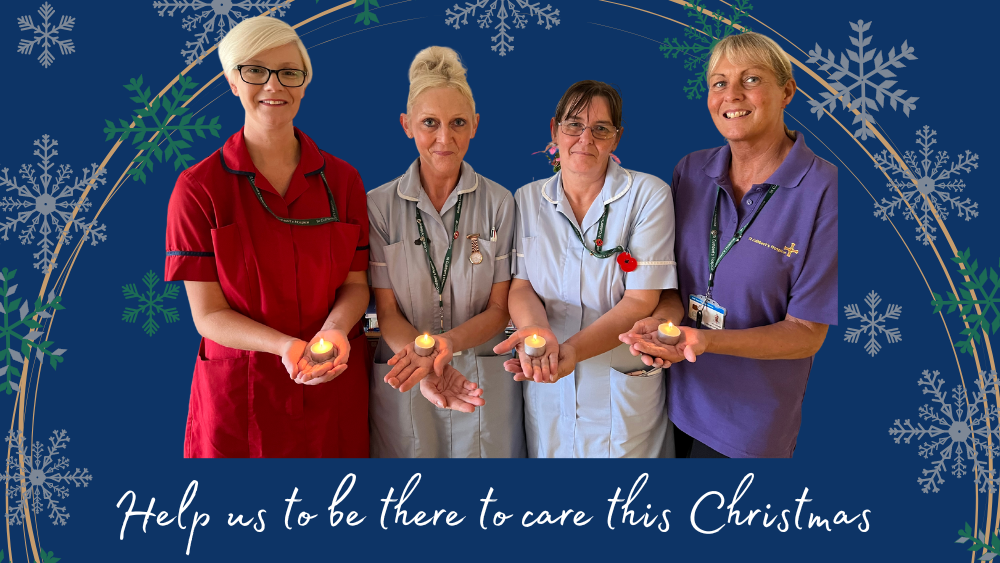 Every minute, every hour and every day our nurses are there to care. This Christmas, just like all the Christmases before, will be a very special day for all who spend it with us at St Cuthbert's Hospice. Decorations will be hung, trees will be trimmed, presents will be exchanged, crackers will be pulled, and our nurses will do all of the little things they usually do to make sure it is a day filled with treasured memories.
This year has once again been incredibly challenging for those in our care, their families and friends. Many families are aware that this will sadly be the last Christmas that they share with their loved ones. We are determined to do all we can, to make this Christmas memorable and full of love. To do this, we need your help.
It costs £2,300 per day to provide the special care that we do at the Hospice.