Each Thursday on social media we are celebrating our 30 year anniversary with #ThrowbackThursday stories. Each post will chart our history, look back at photos and memories.
10th April 1989, St Cuthbert's staff, volunteers and guests were preparing for a very special visit. The Duke and Duchess of York spent a day in Durham City and paid the Hospice a visit to officially open the building, after first opening its doors just a few months prior to their visit. The Royal's spent time at meeting and chatting to Day Hospice guests.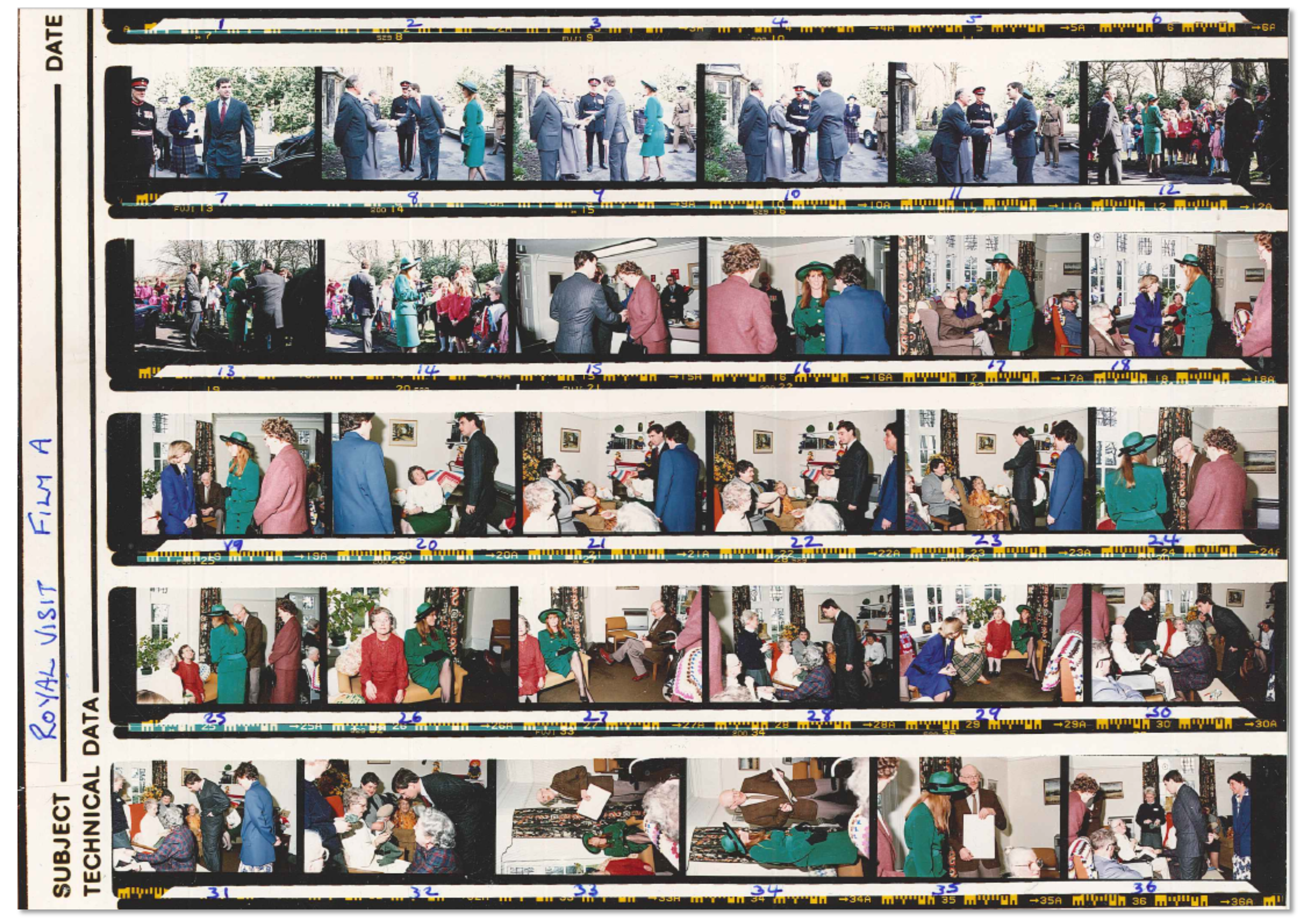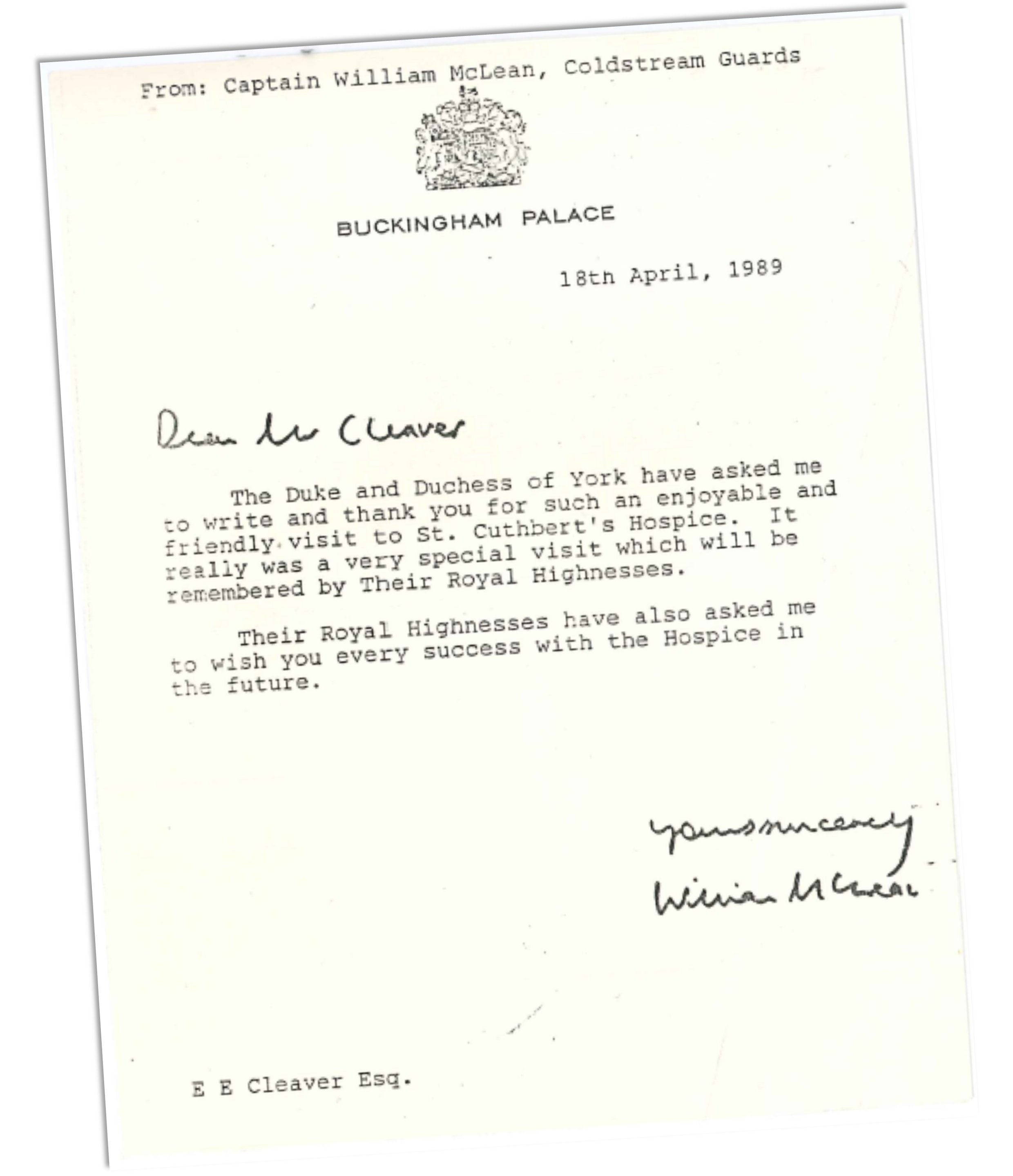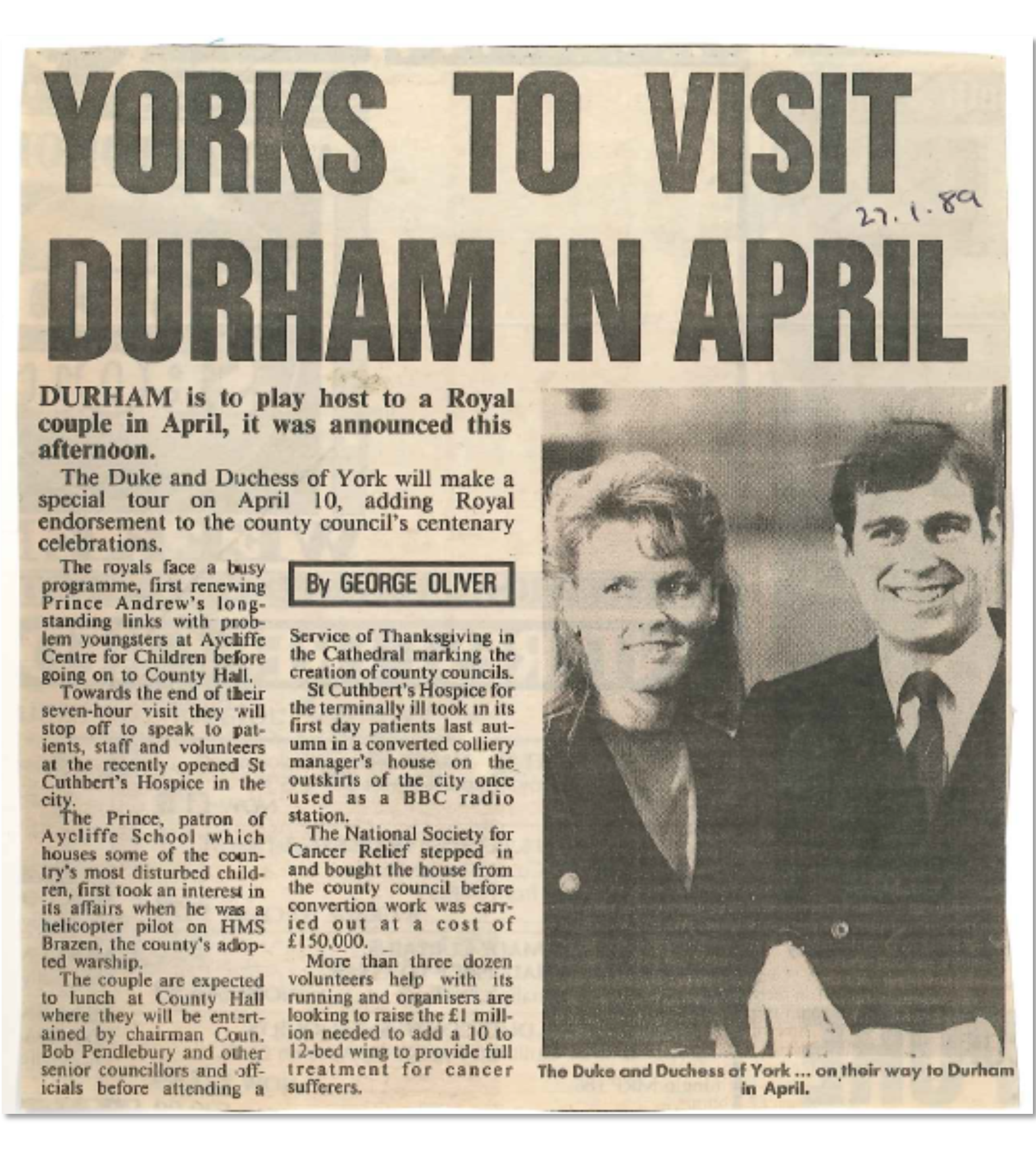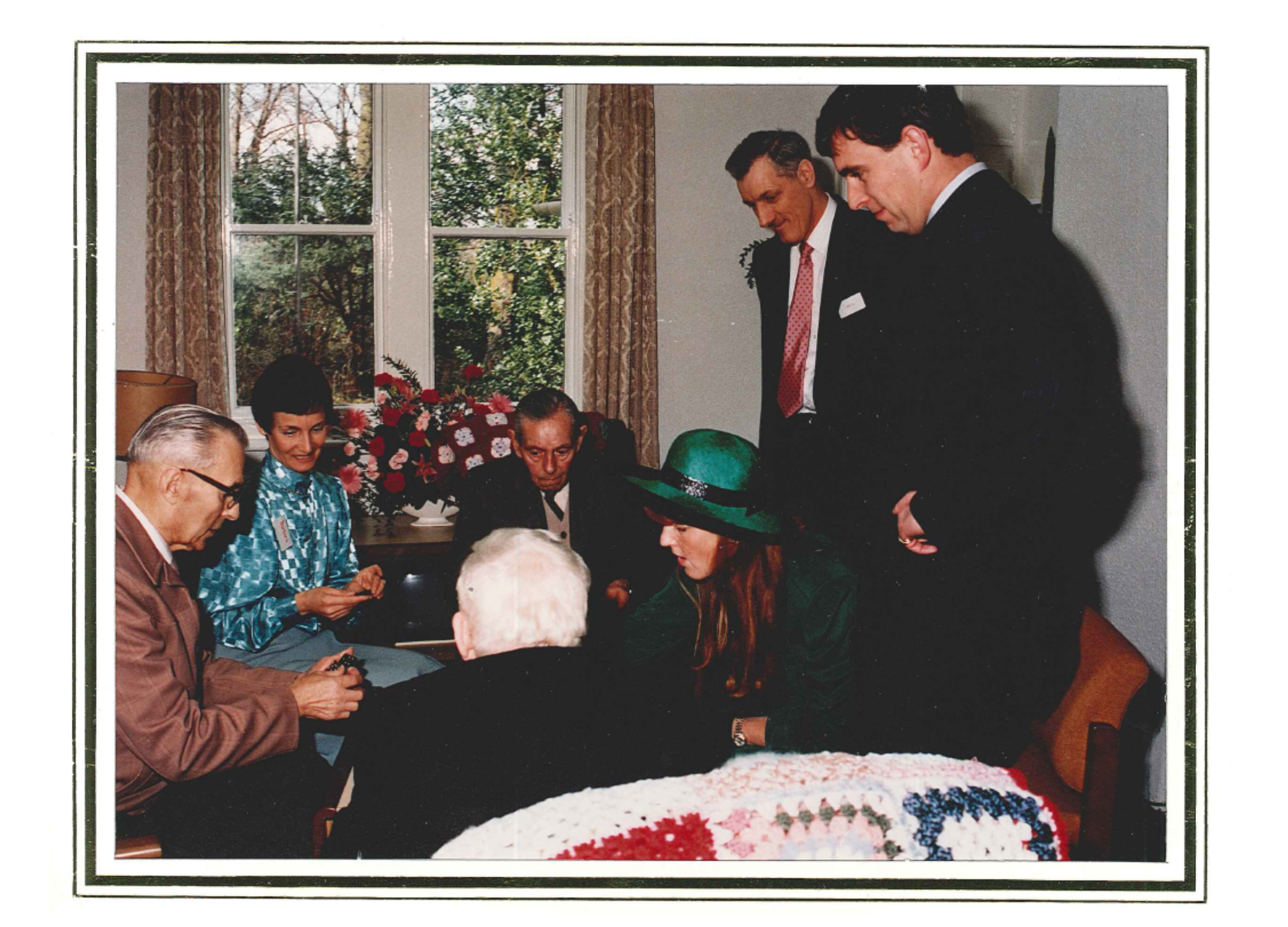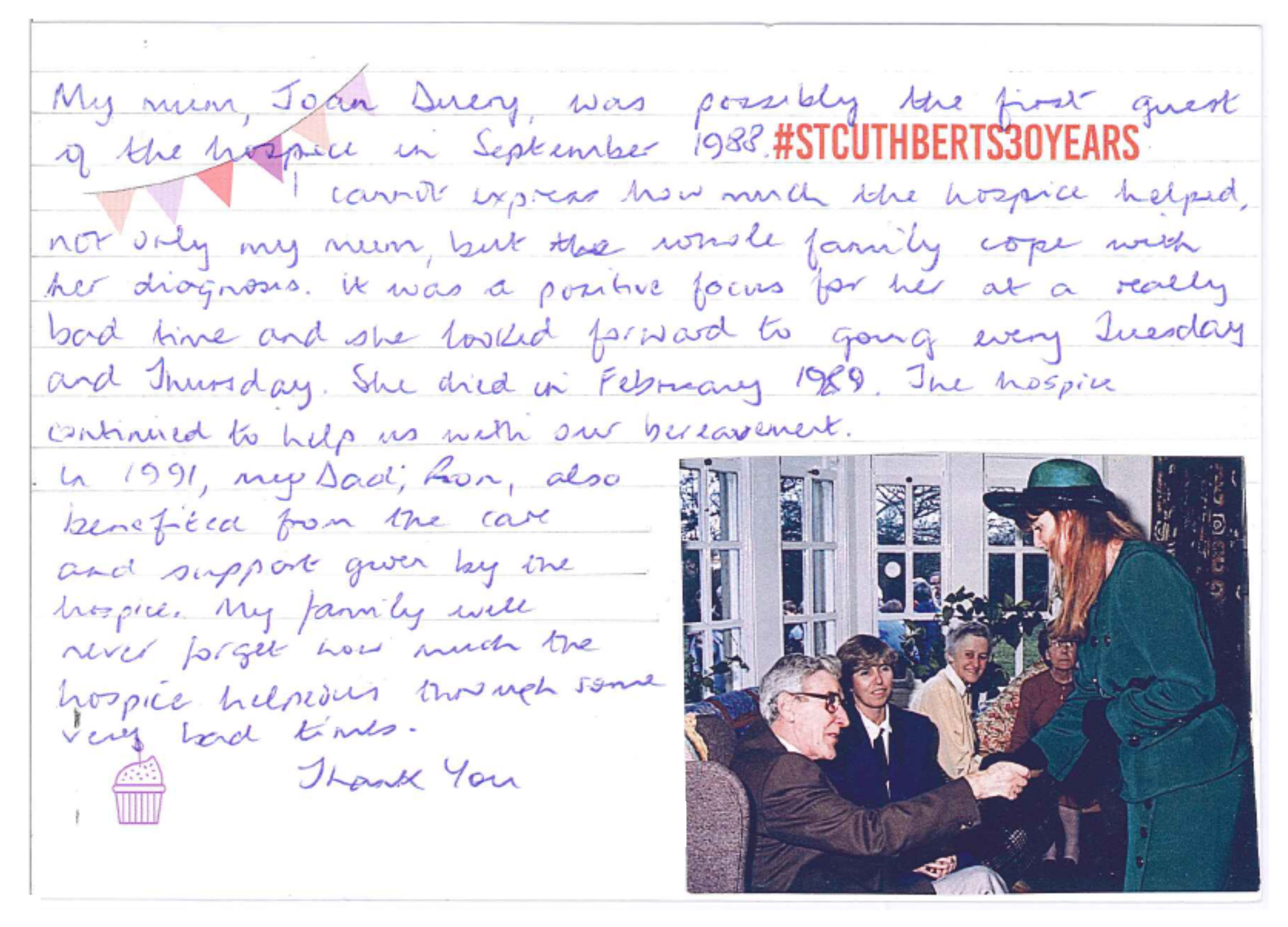 One guest who met the Royal visitors was Ron Duery. His daughter kindly sent us this wonderful photograph on Ron shaking hands with the Duchess of York. The photograph is accompanied with some memories of the care that her Dad and Mum recieved at St Cuthbert's.
If you'd like to send us your own postcard with memories from St Cuthbert's 30 year history they are available in our Reception or contact us to send you please contact The Development Team on 0191 386 1170 ext 5.
12/04/2018