Mandy Nicholson, from Bearpark, has completed a personal fundraising challenge to walk 1,188 miles, the distance from Durham Cathedral to The Duomo Cathedral Florence.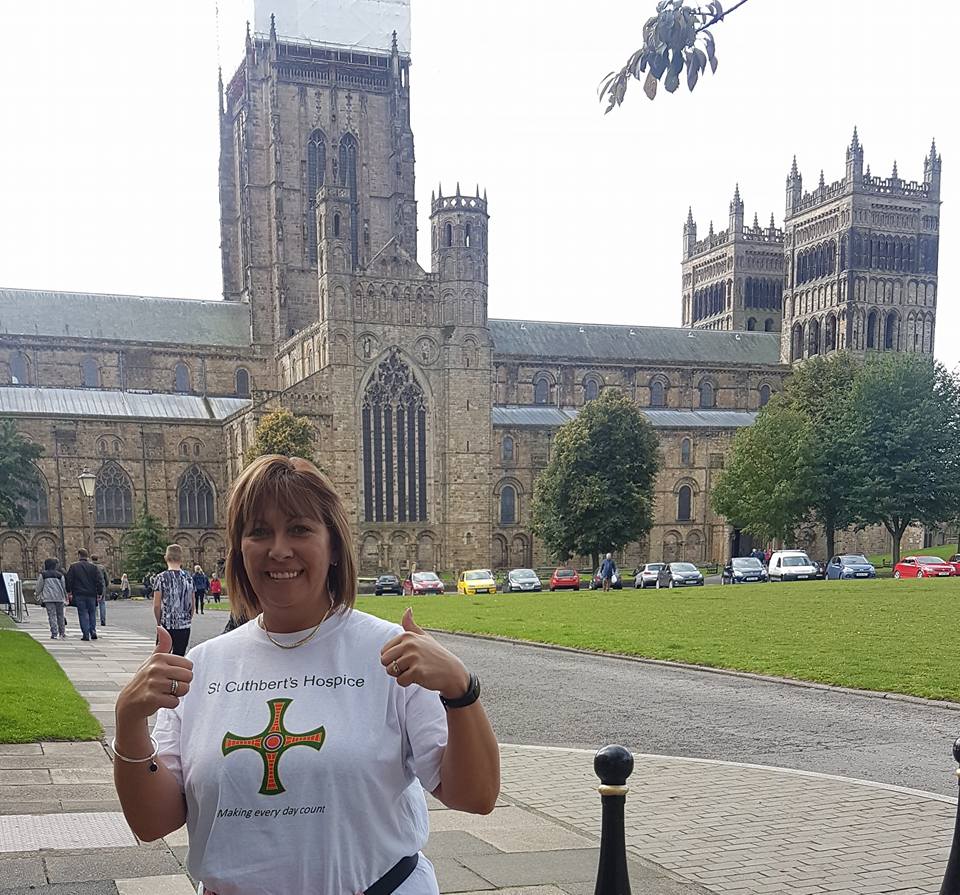 Mandy embarked upon the challenge to remember her friend Caroline Hilton whose favourite city was Florence. Caroline was just 52 years old when she passed away at St Cuthbert's Hospice in June 2016.
Mandy told us: "Last year to mark Caroline's birthday on 7th September 2017 family and friends, known as 'Caroline's Angels', raised the £2,300 it costs to pay for a day of care at St Cuthbert's. It meant a great deal to us to be able to give something back to St Cuthbert's as they cared so fantastically for our dear friend Caroline in her last weeks. It was incredibly special and a great honour to be able to pay for a full twenty four hours of care."
"We would love to do this again for 2018 so I set myself the challenge of walking the distance from Durham Cathedral to Florence. It's been really tough at times and I had to walk an average of 35 miles a week to reach the distance but it will be worth it to be able to honour Caroline's birthday again this year."
Mandy started the challenge in September 2017 and clocked up the miles for her challenge in both the UK and abroad being disciplined each week to ensure she kept the momentum going. On 29/05/2018 she visited Florence to complete the final miles in the city that Caroline loved.
Jade McArdle, Senior Community & Events Fundraiser at St Cuthbert's Hospice, said: "It's such an incredible achievement for Mandy to complete this challenge and so lovely that the final miles were walked in Florence, a special place to remember Caroline."
"We're always so proud of our supporters whether they choose to do a huge challenge like this or something on a smaller scale. Every penny raised goes towards helping people during what is a most challenging and difficult time for them, and to make sure they and their families receive all the support they need."
If you'd like to sponspor Mandy please visit: Virgin Money Giving
Looking to do your own Fundraising Challenge? Contact the Development Team at fundraising@stcuthbertshospice.com for inspiration! 
31/05/2018