Dedicated volunteer Ian Watt from Great Lumley is celebrating collecting one million five pence pieces, which he has generously donated to St Cuthbert's Hospice.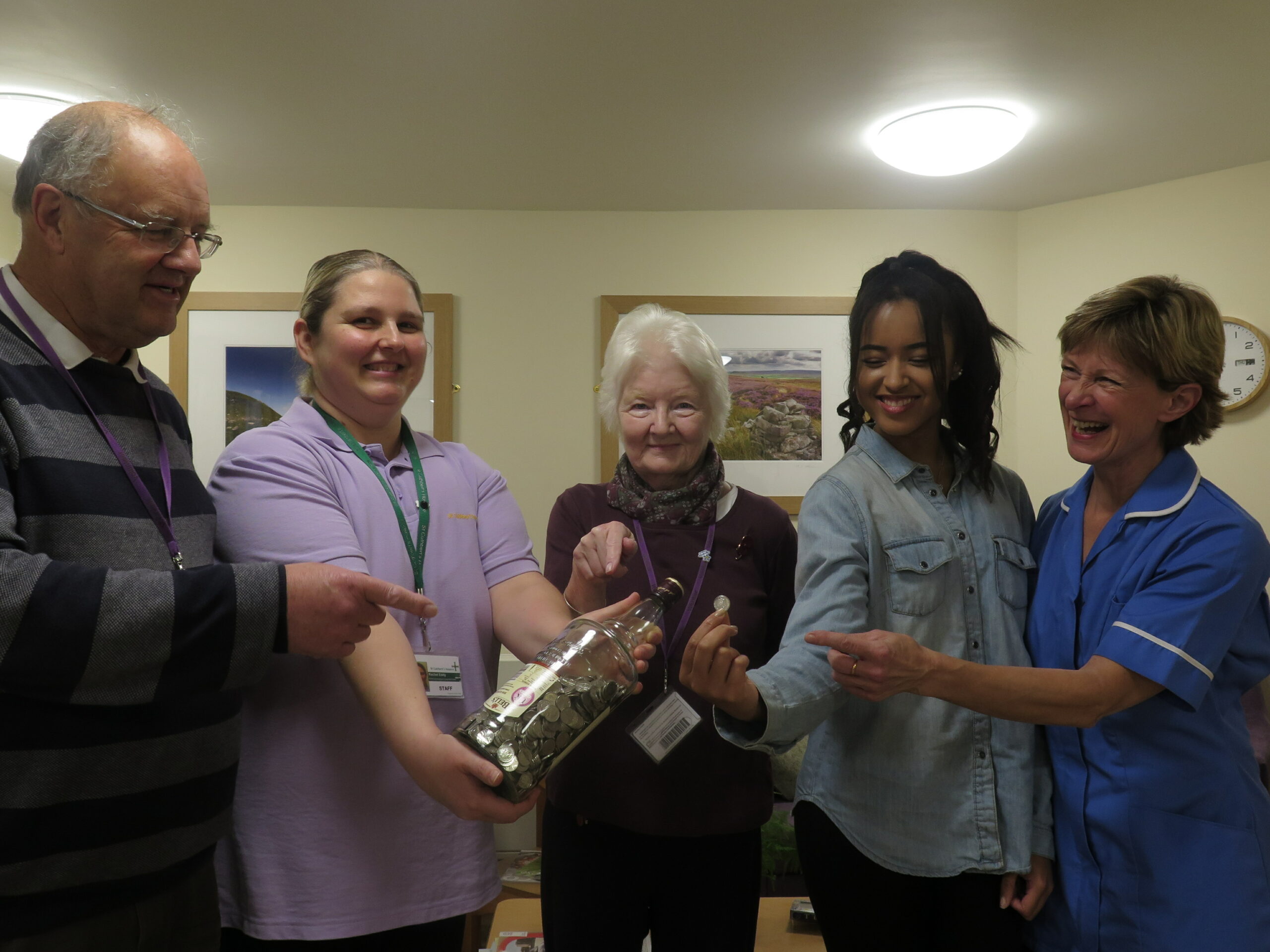 Volunteer Ian Watt, Health Care Assistant Rachel Eddy, Volunteer Jean Bhattacharya, Ian's granddaughter Chika Izoura, Nurse Julie Brown
Ian Watt, 71, began collecting the coins almost 14 years ago after being inspired by his granddaughter Chika. Ian explains "I began volunteering for St Cuthbert's twenty years ago helping to count the donations that were received. The Hospice would receive many donations of coppers that people would collect and send along in jars and boxes. They're the most popular coin for people to part with as most are happy to chuck a few one and two pence pieces into a charity bucket to clear out their purse."
"One day my granddaughter, who was two at the time and had just learned how to high five, said to me 'Papa give me five'. This got me thinking, if people started donating 5p's instead of coppers it would greatly help with fundraising for the Hospice."
Ian started collecting the little silver coins and spreading the word about his efforts. Soon many people began collecting 5p's too and passing them onto Ian in their hundreds. It was then he decided to start recording how many he had amassed and donated to the Hospice.
Word continued to spread and quickly the coins were coming in to him in the thousands from members of the public and local businesses, so Ian decided to set himself the challenge of collecting one million for the charity, which is a staggering £50,000.
The millionth coin was counted by Ian this week and came from a bottle of 5p's collected by the hospice's Living Well Centre guests, staff and volunteers.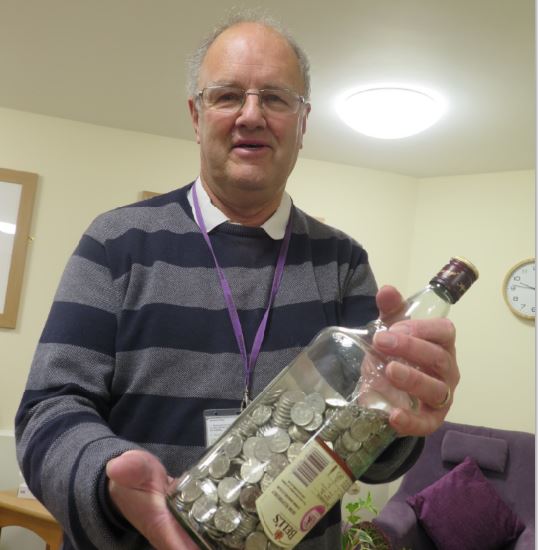 Ian said: "I simply couldn't have done this without the support of the local community who have helped me to collect the coins. Just the other night someone pushed a huge bag of 5p's through the Hospice door that had over 1,500 in. It's just incredible."
"For the millionth coin to have come from the Hospice itself too is just great. The guests and staff all love to collect the coins for me so I'm pleased they can share in this achievement too."
Ian has no plans to stop collecting and has already set his sights on his next major milestone of collecting two million.
Jade McArdle "Ian is a real inspiration and his dedication to collecting the coins for St Cuthbert's is amazing. We're so proud of him and what he has achieved. He's known fondly as 'the five pence guy' and the more people who find out about him the more people start collecting to help. We've no doubt he'll reach his next target far sooner than the incredible 14 years it's taken him to reach 1 million coins."
Anyone who would like help Ian on his quest to reach 2 million coins, can simply collect them up and take them along to the Hospice or call 0191 386 1170 ext 5 or contact us to request a loose change box to start saving them in.
26/10/2018