A forty piece orchestra wowed patients and staff at St Cuthbert's Hospice with an impromptu 40 minute performance on Friday 6th July 2018. The set featured an eclectic range of music from classical compositions to North East songs performed by soloist the Austin Gunn, also known as 'The Geordie Tenor'.
The group known as Street Orchestra have been touring the region and a prior booking in Durham unfortunately cancelled at the last minute. The group were keen to still perform somewhere in the area and took to the internet to search for somewhere nearby.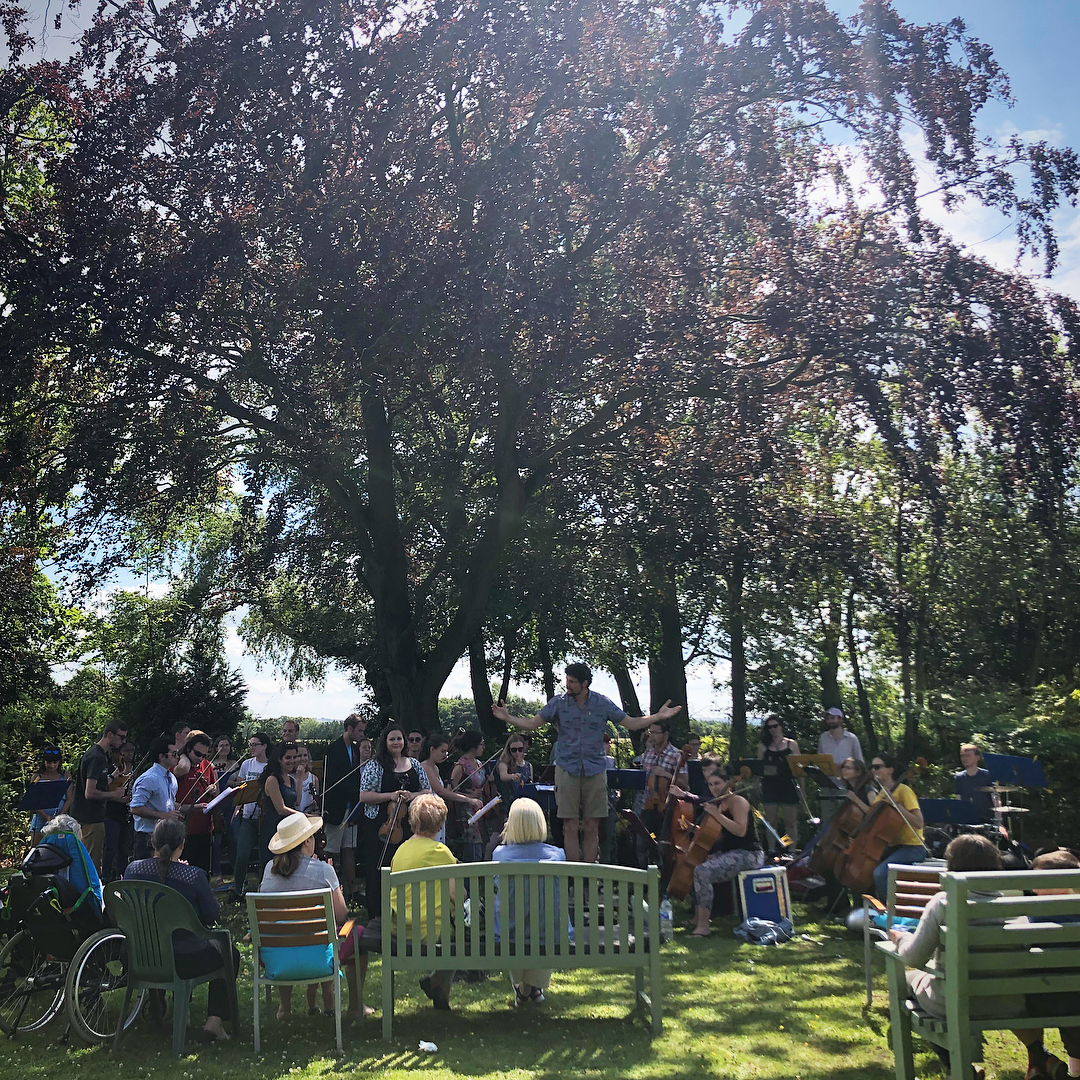 The musicians are experienced in setting up in different locations and have previously played in supermarkets, prisons, streets and ships. After a quick phone call to the hospice they were on their way and the fine weather allowed them to set up on the lawn outside upon arrival.
Helen Tumilty from Newton Hall was one of the Living Well Centre guests at the hospice who was surprised by the performance. Helen said: "This is my first day coming to the St Cuthbert's and it's been an unexpected treat to sit in the warm sunshine and listen to such a talented orchestra. It has been a wonderful introduction to life at the hospice."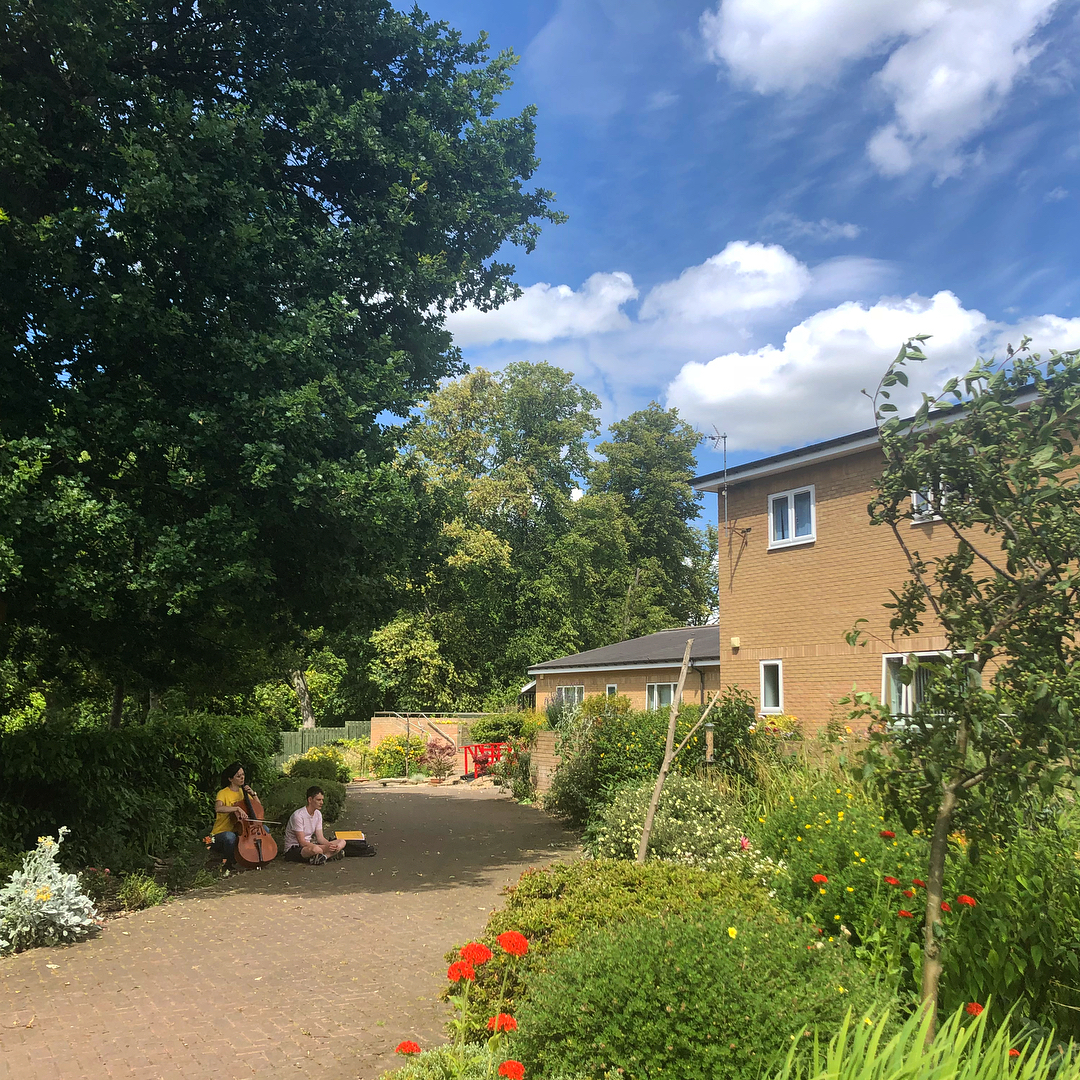 Two of the musicians took the time to play in the gardens behind the hospice that are overlooked by patient bedrooms, so that those who were unable to come outside could still enjoy the music from their bedrooms.
Hannah Fiddy, Producer at Street Orchestra said: "Our mission is to take orchestral music to everyone, anywhere, and give free performances in public spaces and to provide concerts for communities with little or no opportunity to hear live music."
"We we're so pleased that St Cuthbert's were able to take us up on our offer and we could perform for them at very short notice. It was a delight to perform for patients and guests." 
Marcia Leathard, Head of Retail Operations at St Cuthbert's said: "It was an absolutely magical experience and we are thrilled to have welcomed Street Orchestra to St Cuthbert's. Many wonderful memories were made for patients, guests, volunteers and staff. We can't thank them enough."
25/07/2018