We have re-opened the doors of our well-loved Chester-le-Street shop after a temporary closure due to a leak in the premises. A complete refurbishment took place before the grand opening on Thursday 13th July.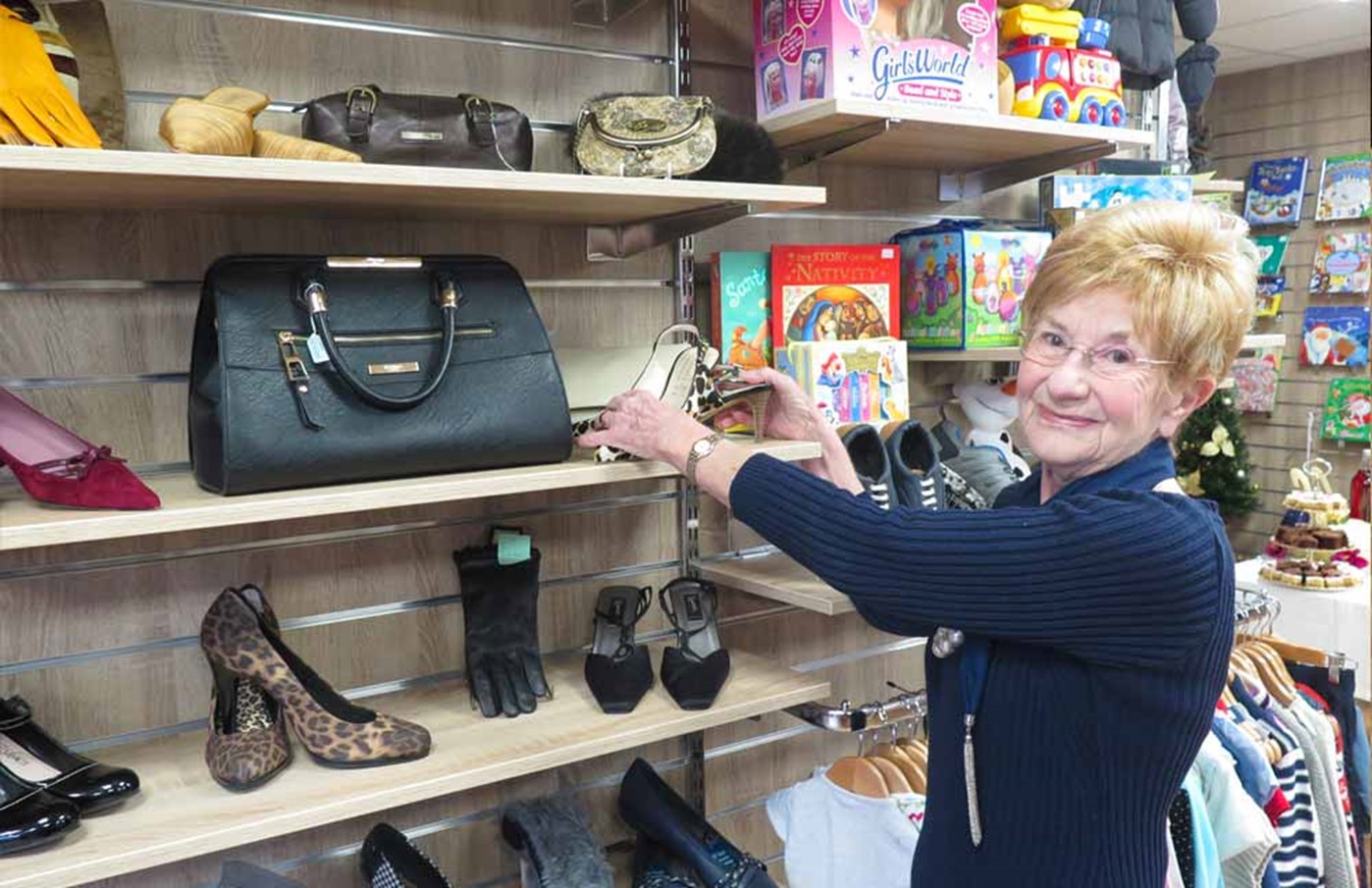 Opening the Chester-le-Street shop was Heather Cook, Bereavement Support Team Counsellor, and John Metcalfe.
John's wife Ann Metcalfe volunteered at the Chester le Street shop for over 20 years, joining the team when it first opened in 1997, but sadly passed away in April 2022 following pneumonia and a cancer diagnosis.
When John was thinking about getting support following his loss, he received some information about our Bereavement Counselling Service through his GP and decided to attend sessions at the Hospice, with Heather.
John told us Ann loved to volunteer at the shop and joined our team in the 1990s alongside her friend Margaret, who still volunteers today.
She enjoyed working 'behind the scenes' in the back of the shop sorting out clothes and getting things priced and ready for the shop floor: "She loved a bargain and had so many lovely clothes, shoes and bags that she had bought from the charity shop over the years, which she wore at home and also on many happy holidays together".
John has been waiting for the Chester-le-Street shop to reopen so that he can donate some of his wife's clothing items back to the shop which made her so happy, so they can be loved, and worn, once again by new owners.
John has shown me some fantastic photos of happy times with Ann. There is a photo from when they are on a cruise and all dressed up, with Ann in a beautiful yellow dress which John told me was bought from our shop. Donating some of her things back to the shop she spent so much time in seems like the perfect way to honour her memory. The shop helps raise vital funds for the Hospice and helps to pay for staff like me, to be able to deliver bereavement counselling to those who need it, so John's donations will be helping people who might be in a similar position to him in the future….
I'm so pleased John and Heather, were able to join us today to help us officially re-open the shop. Ann was a lovely lady with a wicked sense of humour and I loved hearing about her adventures from the numerous cruises she went on.
We had a disappointing start to the year when we found out that our Chester-le-Street shop would be closed for longer than anticipated. We've had a great response from the community after announcing that we would be returning and we're so grateful for everyone's patience and understanding during the closure.

We're back with a complete new look and have redesigned stock display areas to give customers a more enjoyable shopping experience with us. Now that we're fully open to the public again, we can't wait to welcome our customers back and to show it off!

We wouldn't be able to do what we do without the generous donations from the public and our dedicated volunteers who donate their time to the cause. If anyone is thinking about supporting our shops, donating items and volunteering are both such important roles that allow us to keep our shops open. Please get in touch with us if you would like to support us in any of these ways. We'd really appreciate the help.
St Cuthbert's Hospice Chester-le-Street Shop, located at the top end of the Front Street, is open Monday to Saturday 9.30am – 4pm. Donations can be dropped off at the shop during opening times.