Umbrella Street has taken to the skies once again at Prince Bishops Place and we're delighted to announce that this year, they have kindly selected us as their chosen charity 💚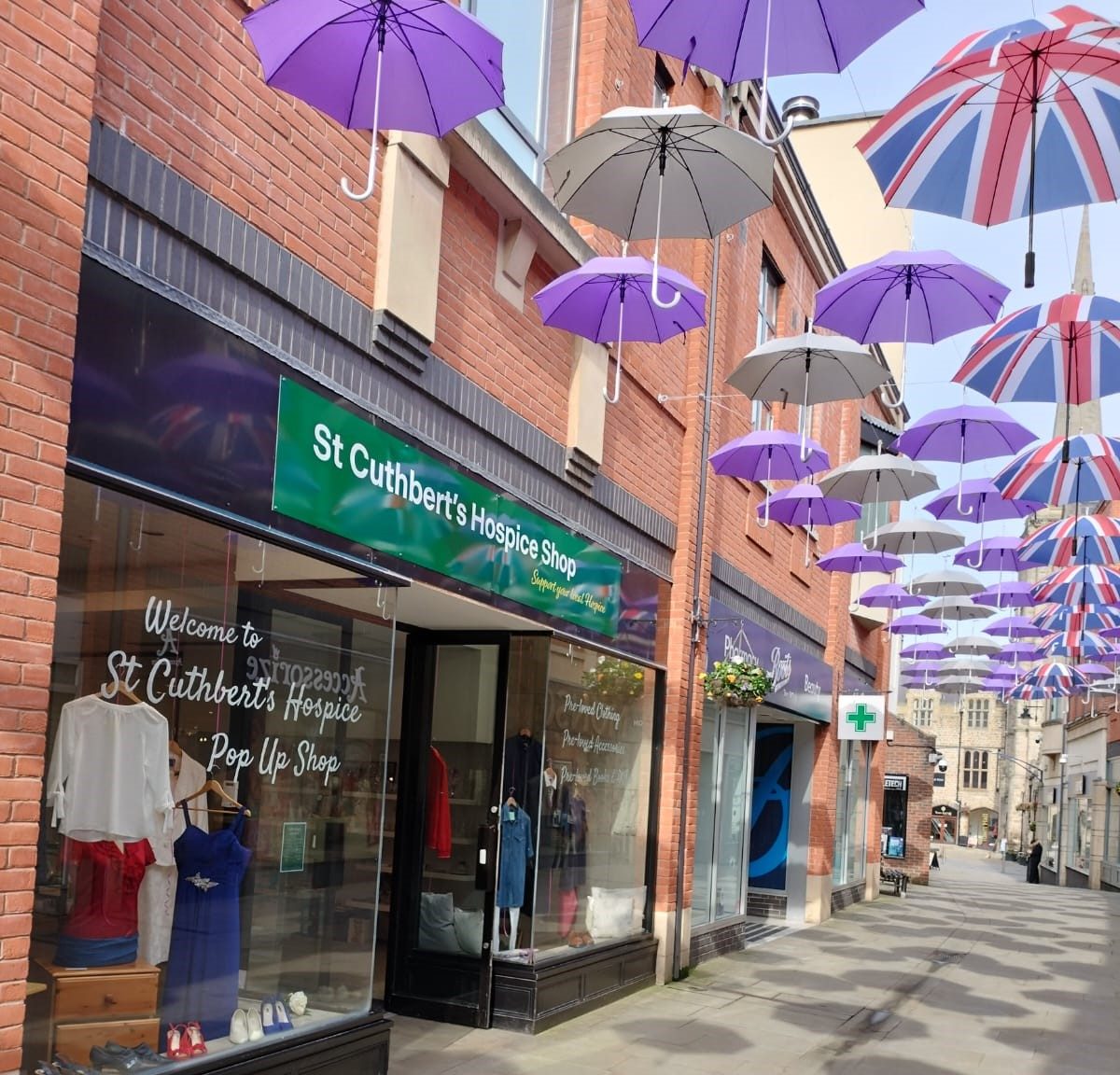 The canopy of umbrellas provides a colourful backdrop for visitors at Prince Bishops Place, with the opportunity to purchase personalised wooden tags to show your love, celebrate a special moment or to remember a loved one.
The tags will be attached to each umbrella proudly on display for all to see, brightening up even the cloudiest days, with all money raised to be donated to St Cuthbert's Hospice.
You may have noticed that we've also recently taken over the former Jones Bootmaker store in the shopping centre with our temporary pop up shop. This has been a huge success for us and we're so grateful to Prince Bishops Place for allowing us to use the space to generate more income for the Hospice by selling the pre-loved items that you all generously donate to us!
"We are thrilled to be part of this super display, so close to our new pop up shop. The personalised tags are such a lovely way to celebrate a special event or the memory of a loved one. Especially as this year they are marking such a historic event – the King's Coronation. The donations made will really help us to make every day count for families in our care."
Commemorating the momentous year, Umbrella Street has filled the skies with Union Jack umbrellas to honour the King's Coronation. Umbrellas sporting Durham's historic colours, purple and white, add an extra layer of royalty to the area.
For our Chief Executive, Paul Marriott, the community spirit of Umbrella Street plays great importance.
"It is very important to us here at the Hospice that we extend our care and support to those who are bereaved within our communities. I am extremely happy to see that the ways in which you can remember a loved one is extending out into our community, within Durham City Centre. Thank you all for your ongoing support."
"Umbrella Street is a symbol to celebrate anything you desire, or to simply be enjoyed as you pass by. We're delighted to this year be supporting St Cuthbert's Hospice with the purchase of the personalised tags. All proceeds going to the charity will help to provide care and support to thousands of individuals and their families."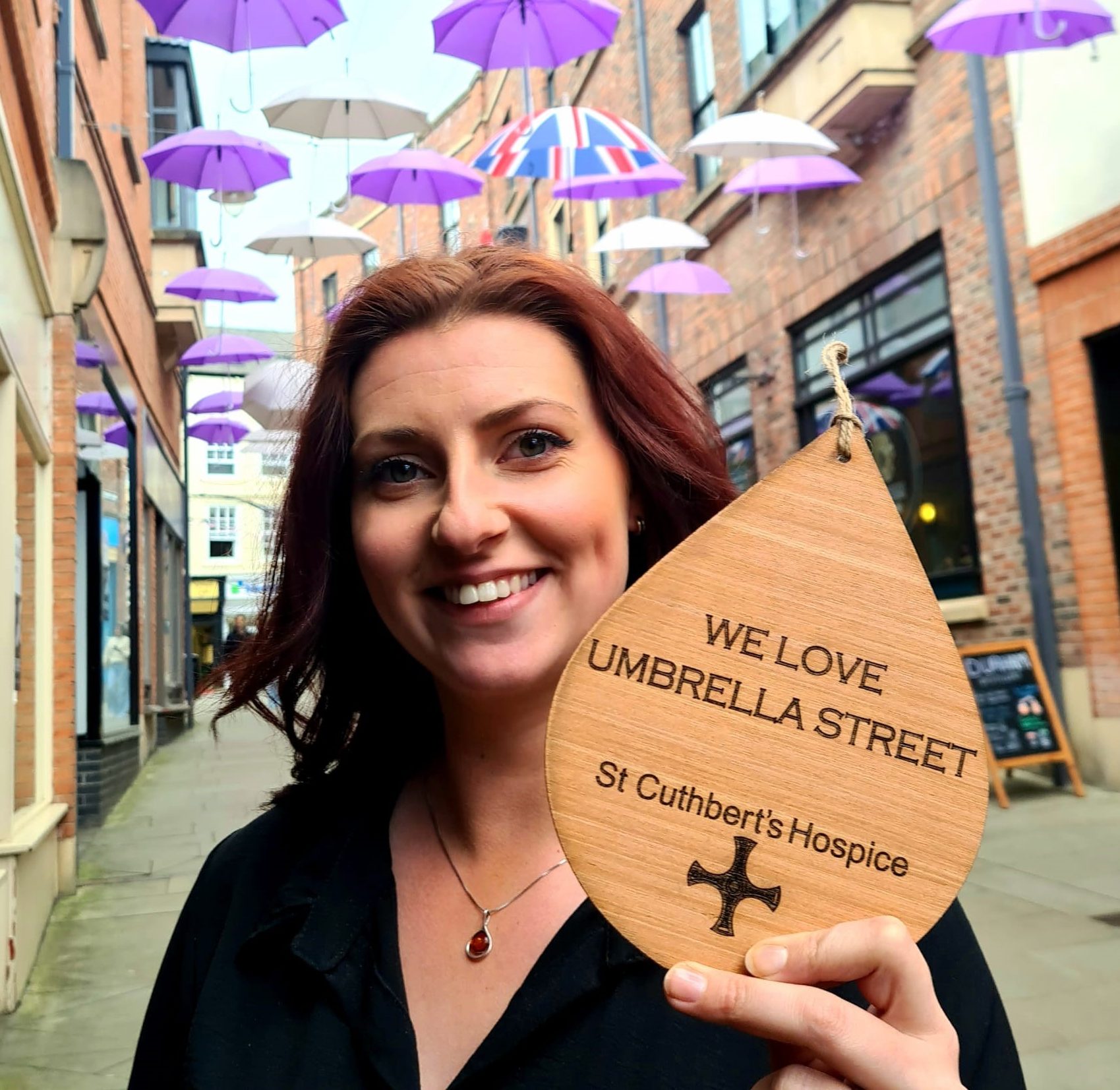 Elvet & Bailey will once again be creating the personalised tags that will fill Durham with cheer. They are available to purchase in store from both Elvet & Bailey and St Cuthbert's Hospice pop up shop for a £5 minimum donation.
"We are delighted to be supporting St Cuthberts Hospice by once again producing these charity tags. Raising money for such a worthwhile cause while spreading joy and putting a smile on the faces of people when they see the umbrellas is what it's all about."
We'd like to say a huge thank you to everyone at Prince Bishops Place for their incredible support this year and we can't wait to see so many special memories flying high ☂️🌈💚