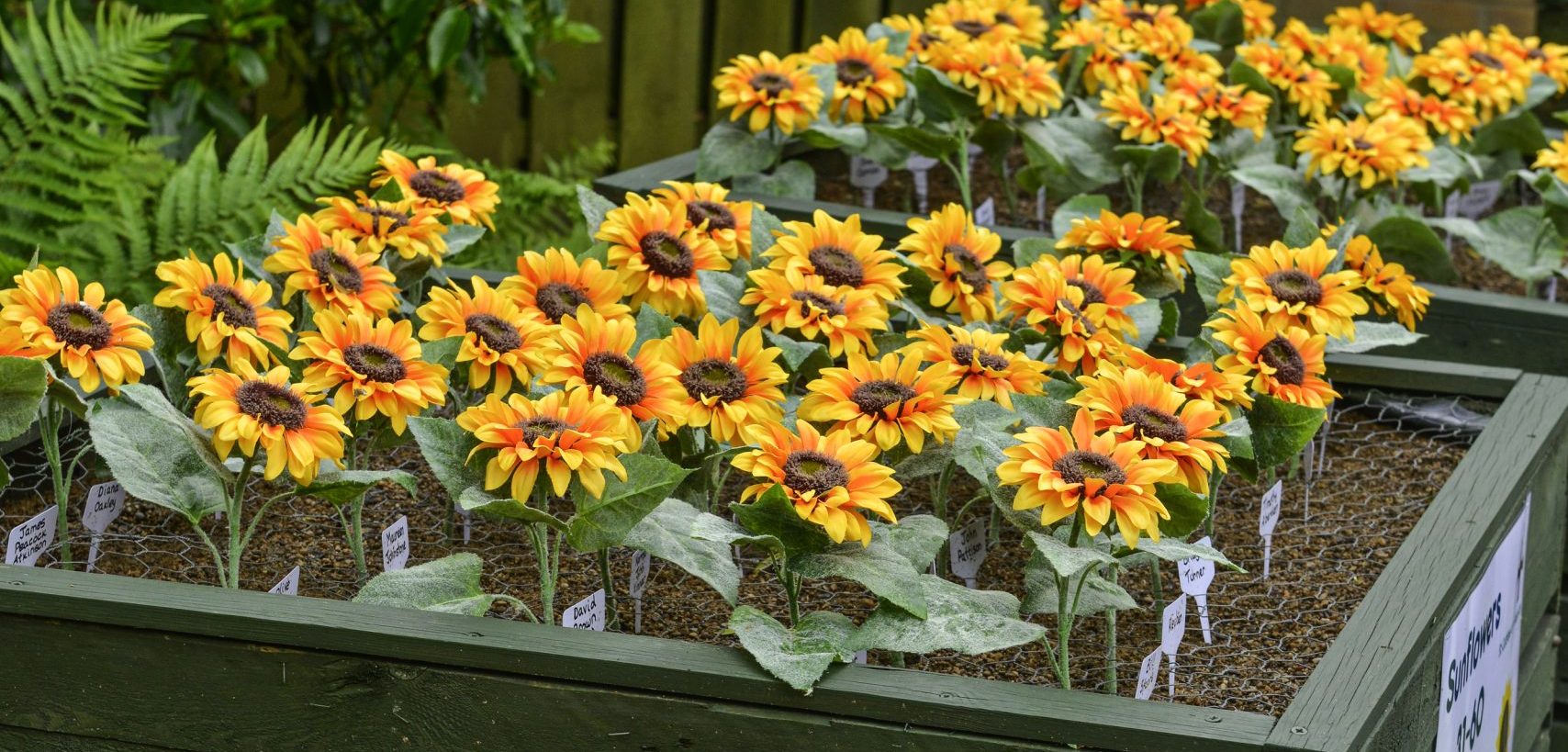 Every year we welcome a bright and cheerful display featuring hundreds of sunflowers into our Hospice gardens. Each sunflower is accompanied by a plaque with the name of someone being remembered.
Kay Carrick Development Manager tells us: " I look forward to the Sunflower Memories Appeal every year. It's such a cheerful way to remember loved ones and celebrate all the happy memories we have. I dedicate two sunflowers myself – one for each of my grandparents Dick & Emma. The sunflower display is in the Hospice gardens and every day I walk past them I can't help but smile. I know my lovely colleagues at the Hospice feel the same too when they see so many of them smiling brightly."
All sunflowers will be on display from 1st June – 30th June after which they are available to take home. We hope that all who choose to join the Appeal and make a donation will be able to come and visit the display.
To chat to us about this Appeal please contact the Development Team on 0191 386 1170 option 5 or email hello@stcuthbertshospice.com