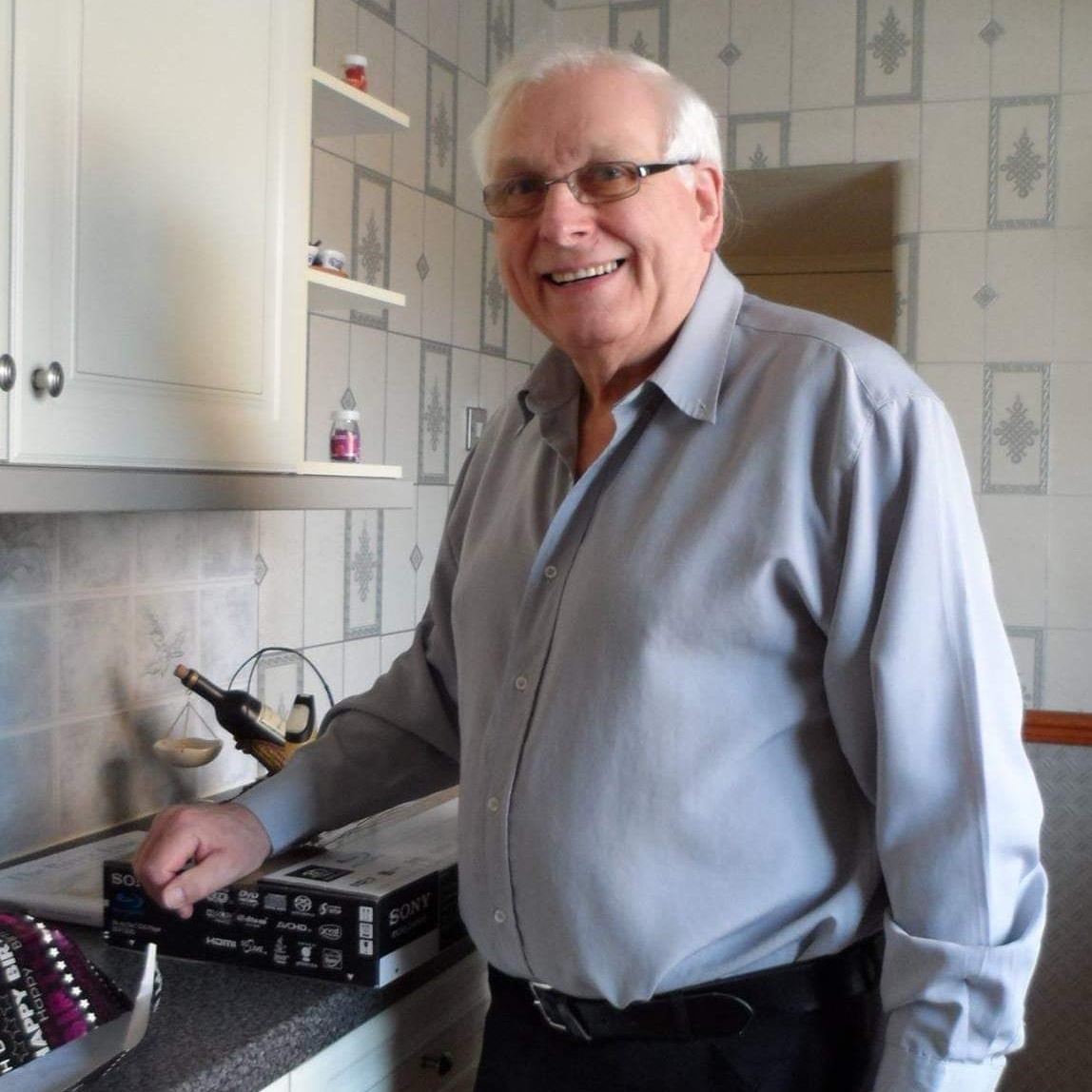 Norman Wilson was diagnosed with liver cancer in early December 2015. His illness progressed rapidly and on New Year's Eve he was admitted to St Cuthbert's In Patient Unit. He spent four days at the Hospice before he sadly passed away surrounded by his family.
Since Norman's passing his family and friends have been fundraising for St Cuthbert's and raised enough to pay for a day of care in honour of his 75th birthday in March 2017.
When the family heard that the Hospice was in need of new televisions for all of the In Patient rooms, they began fundraising for them.
Norman pictured receiving a Blu-ray player for his 70th birthday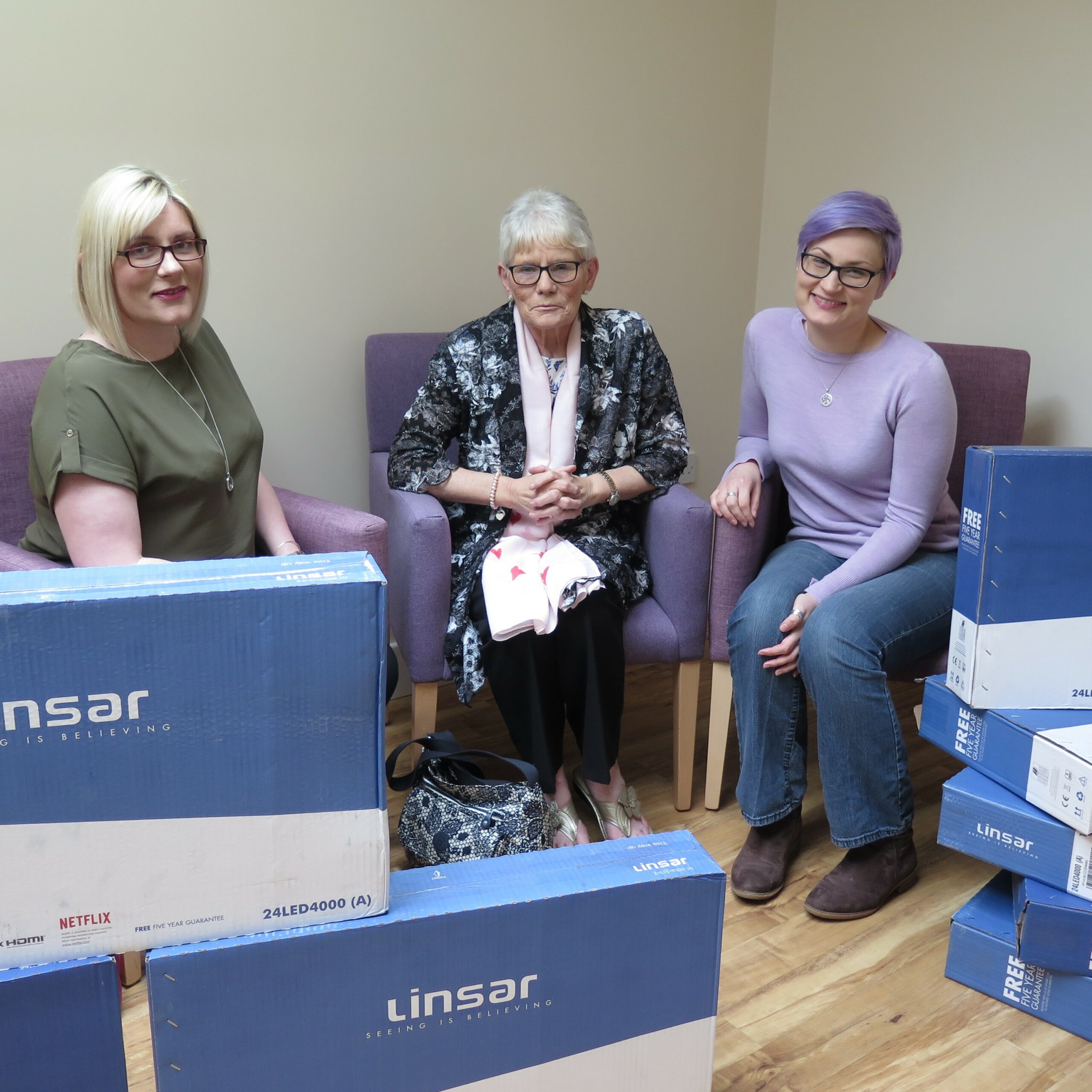 The family said: "When this need arose at the Hospice we just knew we had to fundraise for it; anyone lucky enough to know Norman knew how much he loved technology, movies and TV shows. It felt like the perfect way to honour him. It's comforting to know that these new Smart TVs have been installed and will help to bring some familiarity and comfort to families at a time that can feel overwhelmingly alien."
Thank you to Norman's family and friends for this incredible donation in his memory.
#WorldTelevisionDay
21/11/2018