Congratulations to Volunteer Martin Winn who has been named 'Volunteer Gardener of the Year 2019' at the Hospice UK Awards.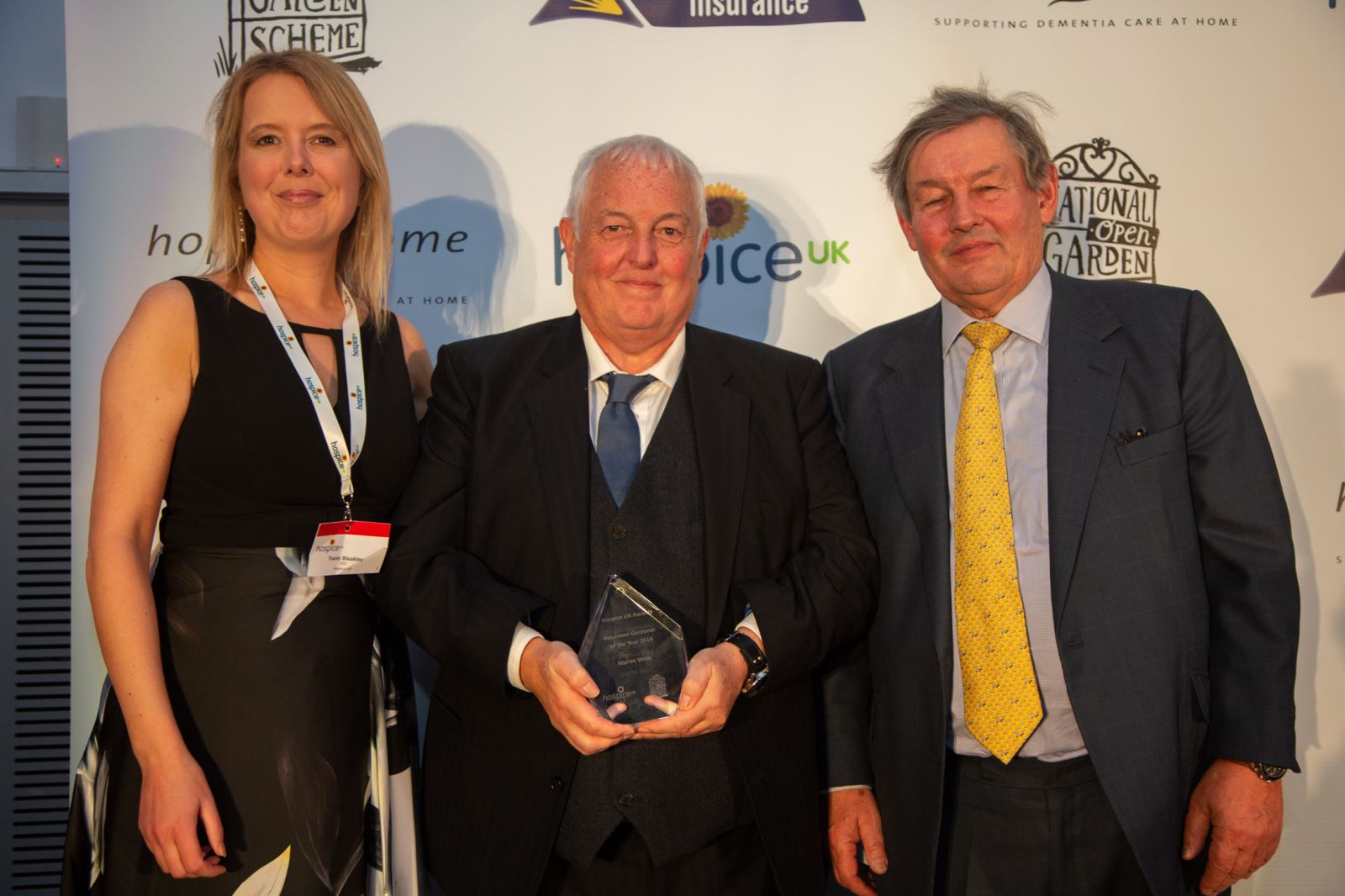 Martin has co-ordinated St Cuthbert Hospice's large volunteer gardener team for the last 10 years and under his stewardship its gardens have won countless awards.
Martin's many impressive achievements include: developing a cottage garden which supplies fruit and vegetables to the hospice kitchen, a sensory garden for the growing number of patients with dementia and a Memory Garden which provides a quiet, attractive setting for patients and families to reflect and treasure their memories.
His strong commitment to environmental sustainability is reflected in several measures he has introduced on recycling and he is also a keen grower of bonsai trees which have become a key talking-point in the hospice.
Many visitors to the hospice comment on the therapeutic value of the garden as an oasis of calm. With the hospice's focus on end of life, the abundance of life in the gardens, with its plants, trees and many visiting animals, makes a vital contribution to its vision of 'making every day count'.
What the judges said:
"Martin has co-ordinated the volunteer gardening team for 10 years and encouraged the development of the gardens as a therapeutic resource.  He has supported the integration of volunteers with special needs and mental health problems into the gardens team, championed the use of water recycling, composting and the re-use and recycling of furniture and materials.
"The income generated through plant sales in a year was more than £3,500. He has been an advocate for the National Garden Scheme and the Hospice has opened up its gardens to the public under the scheme since 2016."
Find out more about volunteering opportunities at St Cuthbert's HERE.
25/11/2019