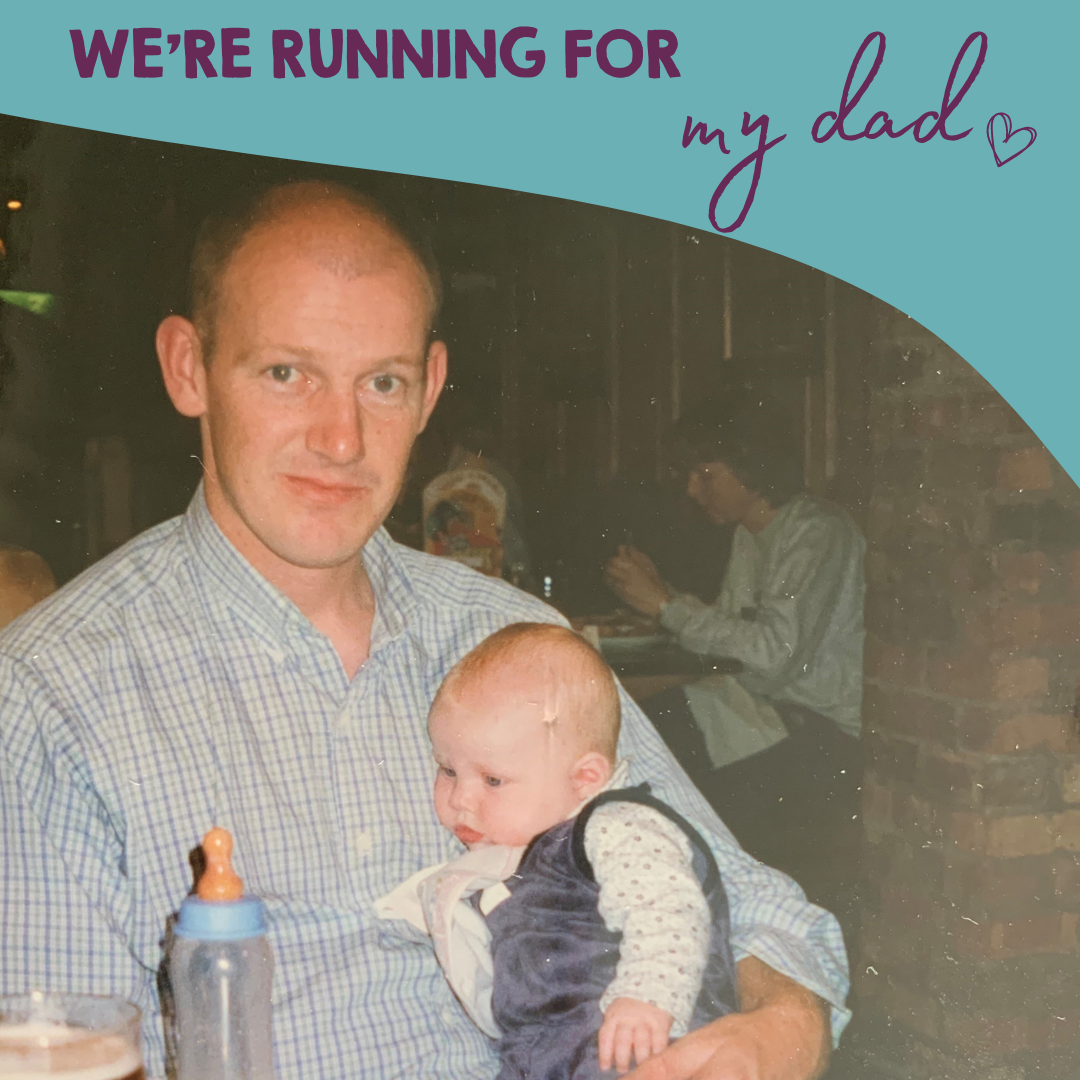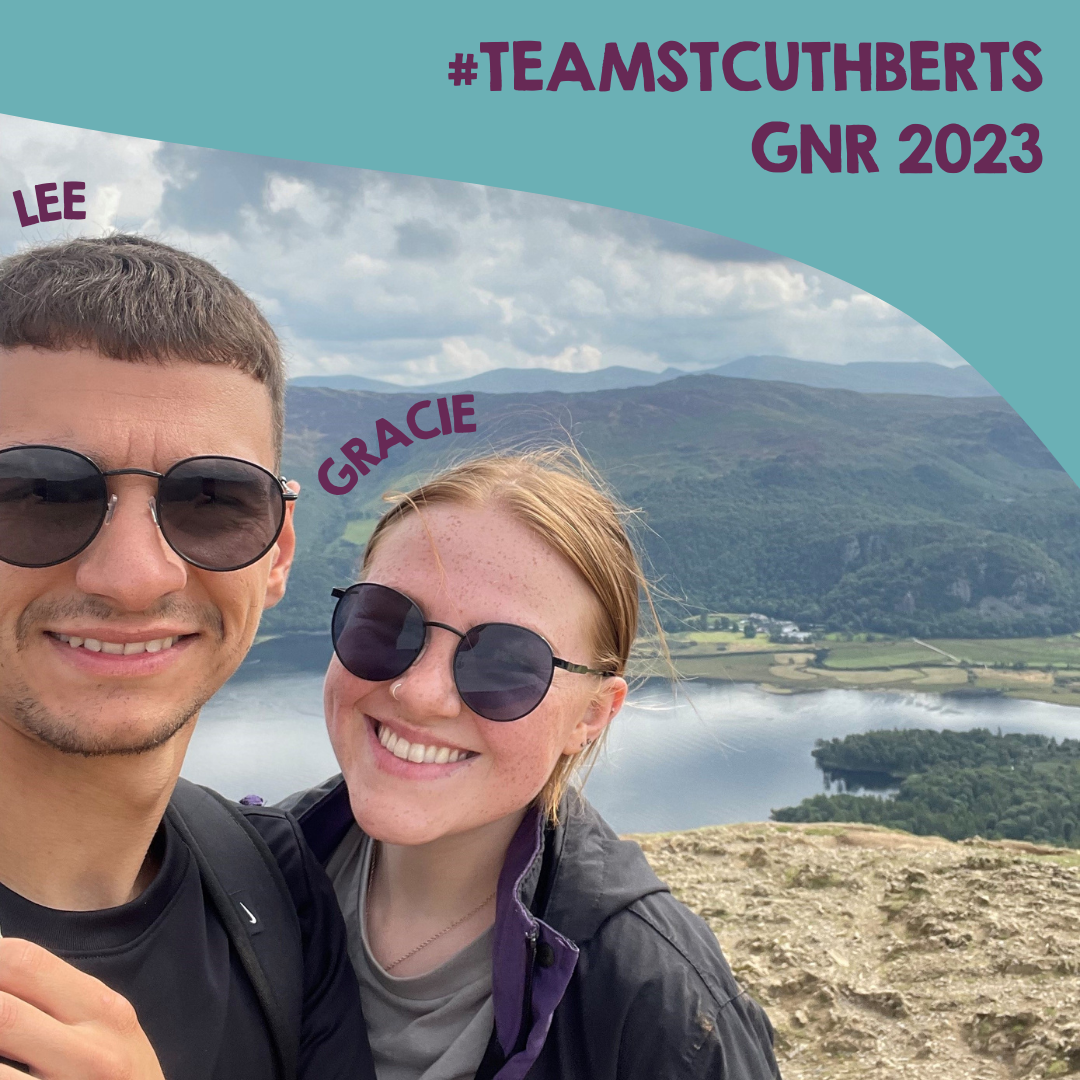 "Me and my partner Lee will be running the Great North Run this year in support of St Cuthbert's Hospice. My Dad, Stephen who passed away in 2018, attended day services at the Living Well Centre.
He accessed therapeutic care and various sessions including a creative writing class, gardening, and aromatherapy. It really made the difference for him, having somewhere to go, to be understood and supported as he navigated through his diagnosis. Most importantly he could go and have a bit of craic and a chat too.
The Hospice became a place where family and I could visit away from his assisted living – a nice change of scenery to look around the gardens or even grab a cuppa in the coffee shop.
I now work at the Hospice within the Communications and Marketing team, and I truly feel so grateful and lucky to be surrounded by the amazing people that brightened up my Dad's day and made it possible for him to receive the care and support he needed.
Before working at the Hospice, I already knew what a special place it was because of the care my Dad received, because of the apple tree planted in his memory and because it holds so many happy memories that we made in those later days.
But what warmed my heart, even more, was when I first joined the team, staff members recognised my name and remembered my Dad – and that was from Health Care Assistants to Nurses to the In Memory and Legacy team and even the Marketing team – they not only remembered him but were able to reflect on chats they had with him too.
It just showed me that every single person working at the Hospice cares so much for every person and family member using the Hospice Services – and that is what makes the place so special.
They really are amazing.
The Hospice remains a very special place to me that I will always hold very close to my heart. I will continue to fundraise and support the Hospice in any way that I can .. even if that does mean running a half marathon!!
Your donations mean the world – they make it possible for the Hospice to make every day count for families in their care.
I am already looking forward to the pint at the end, cheers to you Dad x"
A huge thank you and good luck to Gracie and Lee as they take on the Great North Run in September for us! You can sponsor them at www.justgiving.com/fundraising/gracieandlee 💚
We only have a few Great North Run Charity Places remaining if you would like to join us at the Great North Run this year. Get your place from only £30pp (Ts and Cs apply).
Sign up to the Great North Run!