Friday 22nd July 2022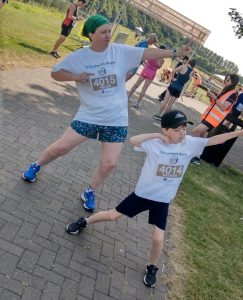 "Last weekend Nathan, kindly accompanied by our cousin Helen, took part in the 1 mile 'Run Like A Legend' race at Durham City Run Festival.
Almost two years ago, Nathan sadly lost his Dad Andy to Thyroid Cancer. Andy was a keen runner and, prior to his diagnosis, he had fundraised for St Cuthbert's Hospice by running 10k's and the Great North Run. Throughout his illness, the Living Well Centre at the hospice provided incredible support to Andy with the In-Patient Unit providing his end of life care.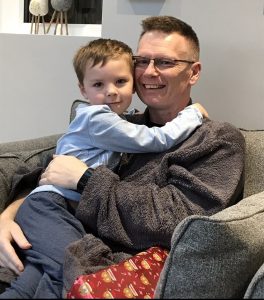 Nathan chose to run his race in aid of St Cuthbert's to 'repay them for their kindness' in looking after his Dad. He completed the race in 10m 39sec. Thanks to our generous family, friends, and even people we have never met before, he raised over £1,600 for the hospice. 
Today is Nathan's 8th birthday and he's thrilled that the amount raised can 'Pay For A Day' in memory of his Dad."
All day today, for twenty-four whole hours, our In-Patient Unit costs have been donated in loving memory of Andy Rennison with a 'Pay for a Day' donation. We're so incredibly grateful to Nathan and all who sponsored him. Please join us in wishing him a happy 8th birthday. Happy Birthday Nathan 💚