Saturday 5th August 2023
"Gerry was my dad and my best friend. Gerry was married to my mam Sandra for 52 years. He was a loving dad to me, Wayne, Tracey and Nicola and father-in-law to Emma, Vikki, Gavin and Paul. He was also a grandad, great grandad and friend to many.
Dad and I raced pigeons together for 36 years, something that we were both extremely passionate about. He was a well respected and loved member of the pigeon community, who would go out of his way to help others within the sport. He loved nothing better than having a few drinks in the local working men's club on a Friday night with the pigeon lads before preparing for Saturday's race day. I miss racing with my dad, he's a huge miss, but I promised I would make him proud and the success we have had over the past two years is testament to him. I'm sure he is looking down on us every race day.
Family and friends were everything to Gerry. He was a true gentleman, loved and respected by all who had the pleasure of knowing him. My dad was the life and soul of any party and loved getting up to dance to his favourite song, or say a few words into the mic!
Gerry is a huge miss to all who knew him and he is missed and loved every day. We are forever thankful that he was so well looked after in his last few days by such caring and compassionate staff.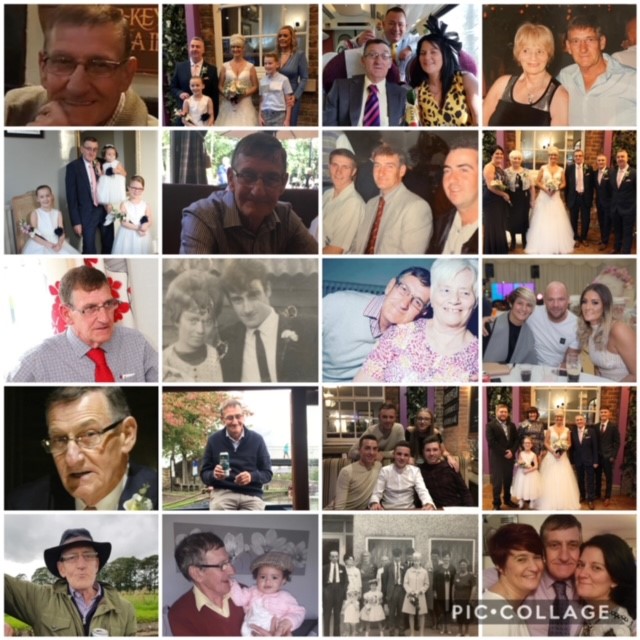 We cannot thank the Hospice and its staff enough and will continue to show our gratitude and support this amazing place in any way we can.
Thank you,
Tony, Emma and all of Gerry's family"
All day today, for twenty-four whole hours, our full clinical running costs have been donated in loving memory of Gerry Ingledew with a 'Pay for a Day' donation.
Today was chosen to mark Gerry's 75th birthday and we are extremely grateful for this special donation in his memory.