Friday 5th May 2023
All day today, for twenty-four whole hours, our Living Well Centre costs have been donated in loving memory of Pauline Wade with a 'Pay for a Day' donation. Below are some words her family have kindly shared with us: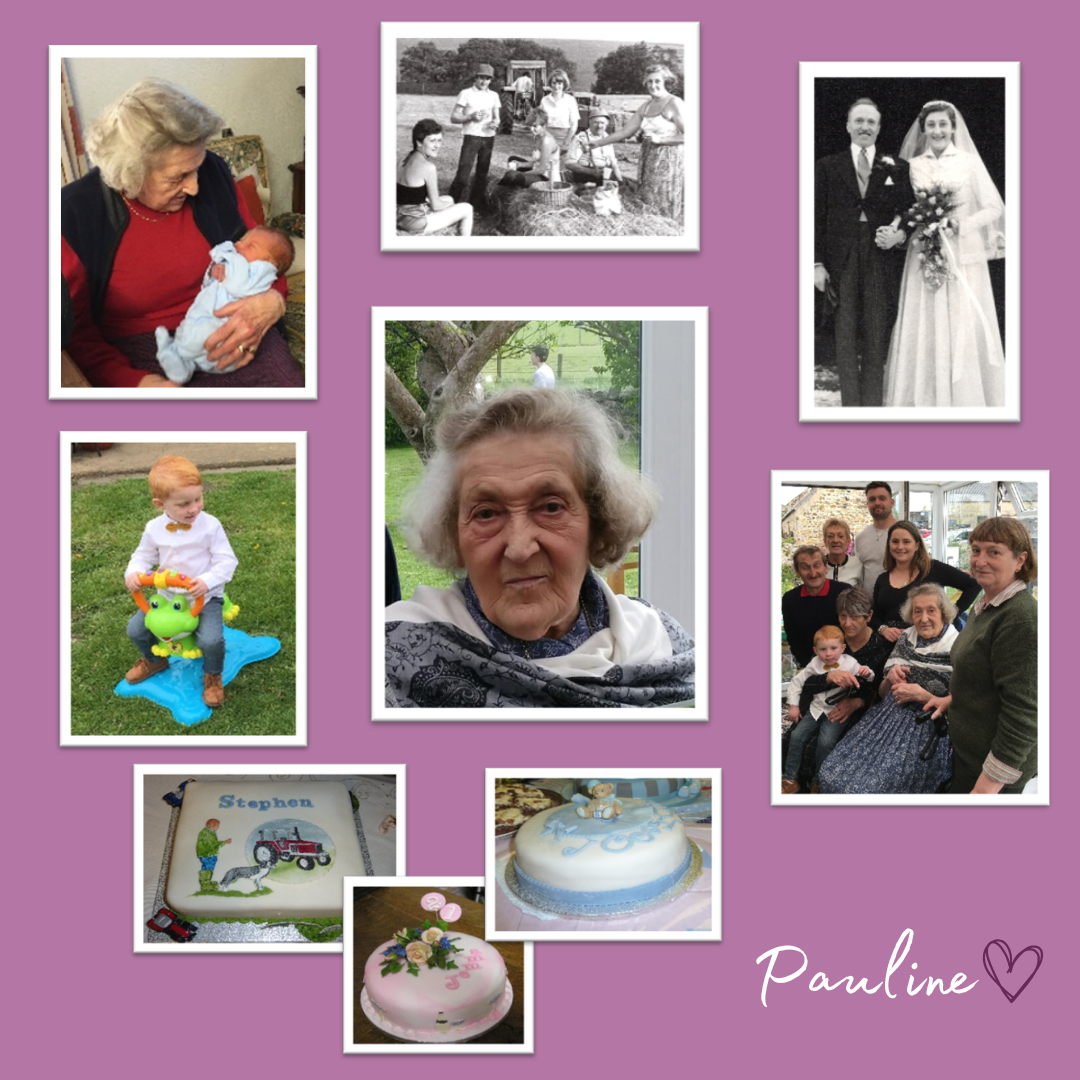 "Pauline was born and brought up in New Brancepeth and worked in the millinery department at Meadowfield Co-op until she married Dick, a local farmer. They started married life at West Brandon Farm before moving to Primrose Side Farm just outside New Brancepeth in 1957.
They raised 4 children, Diane, Claire, Kathryn and Stephen and welcomed 2 grandchildren, James and Jemma to the family.
In more recent years Pauline was delighted to become a great grandma to Joshua who she called her "ginger nut" and he idolised her naming her "Paudine".
She was happy to welcome son in laws and their families to the farm and loved them all dearly. Pauline always found time to put the kettle on and get the cake out when nieces, nephews, friends and relations called at Primrose Side. She was never happier than when the house was full and people who were enjoying themselves.
Over the years she used her many talents to make clothes and soft toys, baking and decorating cakes for birthdays, anniversaries and weddings. All of which were appreciated by those receiving them.
In 2019, Pauline celebrated her 90th birthday with a big family gathering at the farm. She loved being in the spotlight that day and seeing family and friends enjoying their time together.
In recent times she had minor ailments which necessitated visits and stays in hospital but Christmas Day 2022 was a wonderful occasion with all generations of the family sitting around the dining table in front of the roaring fire eating their turkey with all the trimmings followed by Christmas pudding and rum sauce. Most people said the rum sauce was too strong but not Pauline she thought it was just right and tucked into it with her usual enthusiasm. Sadly this was to be the last big family get together as Pauline left us on New Years Eve."
We are extremely grateful for this special donation in Pauline's memory