We're incredibly lucky to have many members of staff and volunteers who have spent a great number of years caring for patients and guests at St Cuthbert's Hospice. Read about Health Care Assistant Rachel who has spent 21 years at the Hospice and In-Patient Unit Nurse Emma who has cared for patients for 10 years.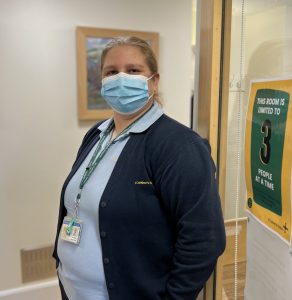 Rachel said: "I remember the exact date I started – 6th November 2000! I previously worked in a busy nursing home where you were lucky to have a break and even luckier to get a warm cup of tea. It took a while to sink in how different it would be joining this quiet little community and have more time for one-to-one care."
"My second week on the job saw me going to the Metro Centre each day with different groups of guests. Christmas was coming and it was so important to help guests to buy their gifts without their families knowing. That independence meant the world to them. We still have a huge emphasis on promoting independence in the care we provide today."
"Another memorable time was The Royal Wedding in 2011. We rushed out to collect the guests in the Hospice van and we made it back just in time. Watching William & Kate's ceremony with each other was magical. We are looking forward to making the Queen's Jubilee really special for everyone this year."
"At the Hospice we were early to adopt the idea of the importance of exercise. Today
we have Tai Chi and Strength & Balance groups to support gentle movement. I'm
incredibly proud of the developments we have made in dementia care at the Hospice and the groups we offer to support both the person with dementia and their carers. The Hospice is always looking ahead and improving. It's never been 'just a job'. The organisation cares for its staff and volunteers just as much as we do for our guests and patients."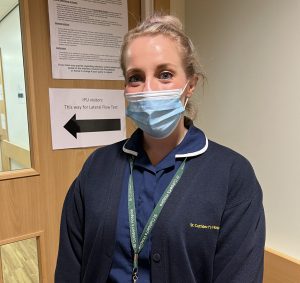 Emma told us: "I also remember the exact date I started at St Cuthbert's – 8th October 2012. I remember feeling quite overwhelmed but elated to be here. I wanted to join the team so much that I drove to the Hospice to hand in my application in case anything went wrong with the computers. The team completely took me under their wing; I was newly qualified which was quite unheard of in the world of hospice care, but I knew I was in the right place."
"If you had asked me as a teen what I wanted to do and suggested nursing I would have said not for a million pounds! My mam was a nurse and I had no real interest in following her footsteps. It wasn't until my dad became poorly and died at home that my mind was completely changed. My mam cared for him the best she could but we felt so alone. I saw what my dad went through and wanted better for other families. So I packed in my call centre job, sold my car and signed up to study nursing. I've never looked back."
"Making someone feel good is everything. One of my favourite things
to do is personal care. To brush someone's teeth, trim their eyebrows, wash their
hair or help them into a fresh pair of PJ's. If I had a magic wand and could change
one thing about my job I wish I could take the fear away. We can help to take away the pain but it's normal to be scared. That extends to the family members, we are here for them too. We let them know what's happening and what to expect. It definitely helps."
"I couldn't have dreamt I'd still be here ten years later, we're such a close little work family. I never dread coming to work, we all know we're doing a good job and one with such incredible purpose. Everything we do is just so heartfelt, most of us have our own experiences we draw on which adds to the compassionate care we deliver. Being here from a young age has given me a different outlook on life. I'm living my life to the full and grateful for everything that comes my way."
"Nursing during the pandemic has been the hardest time of my career and it still
continues to be challenging for us all. We want the Hospice to be back to normal, to welcome visitors at any time and have as many people as you can fit into the
rooms, but with Health Security Agency regulations and safety measures in place
it's just not been possible. PPE has made everything harder too and when in lockdown our downtime didn't feel like a break at all. But no matter what we were
experiencing the patients always come first and we know they have been cared for to the absolute best of our abilities. No matter what, we make sure that every day counts."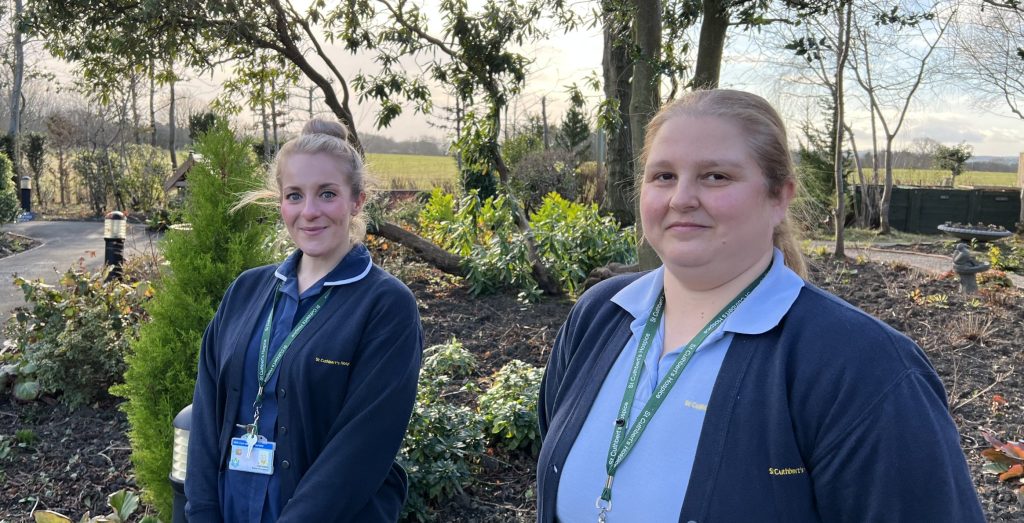 Help us to Keep on Caring
We know that challenging times are still ahead. Can you help us purchase key items we need to continue providing the best care?
Our Care
People are often surprised to hear about the variety of care we provide at St Cuthbert's Hospice.