Anne Morland from Brandon has been visiting the Living Well Centre since April 2022 for outpatient treatment for a condition which affects her liver function. Anne has also been enjoying relaxation sessions at the Hospice. She wanted to share her story to sing the praises of the staff she calls "blummin' lovely" in the hope that more people feel able to access our support.
Anne's Story
"I really wasn't sure about coming to the Hospice at first, but I was so poorly and fed up I thought I'd give it the benefit of doubt. I'm so pleased my GP persuaded me to come. I first spent three days on the In-Patient Unit while they got me right.
I'd almost given up until I came here. My breathing was bad and I couldn't eat anything when I arrived. I couldn't believe how much they boosted me up and they got me eating meals again. It was so relaxing and homely, I sat reading books and sewing. I loved it and told them I didn't want to leave!
I now need treatment to drain fluid from my abdomen every week and it's perfect that I can come to the Living Well Centre to get it done. You just can't beat the staff, they are amazing. They've given me my confidence back. I feel like I can get out and do my shopping again and I'm planning on going to a family wedding. The staff encouraged me and said they'd make sure I'm comfortable on the day. I'm really looking forward to it.
I've been coming along to relaxation sessions too. I thought 'why not give it a go?' and I really enjoy it. We do a bit of Tai Chi, have a coffee and a chat. It's a small-ish group and meeting others who are going through similar things to you can really help. Above all, I really can't praise the staff and the place enough. You get the best treatment.
As a family, we all try and raise a few pennies for the Hospice. A family member has a café in Langley Moor and all the girls put their tips in the bucket there. I have a little box at home and guests can't come into the sitting room unless they pop something in. I gave my son some birthday money recently and he gave me it straight back – he said 'give it to the Hospice, I don't need it'. We want to give something back so that the Hospice can care for the next person. I don't know what would have happened if I hadn't come."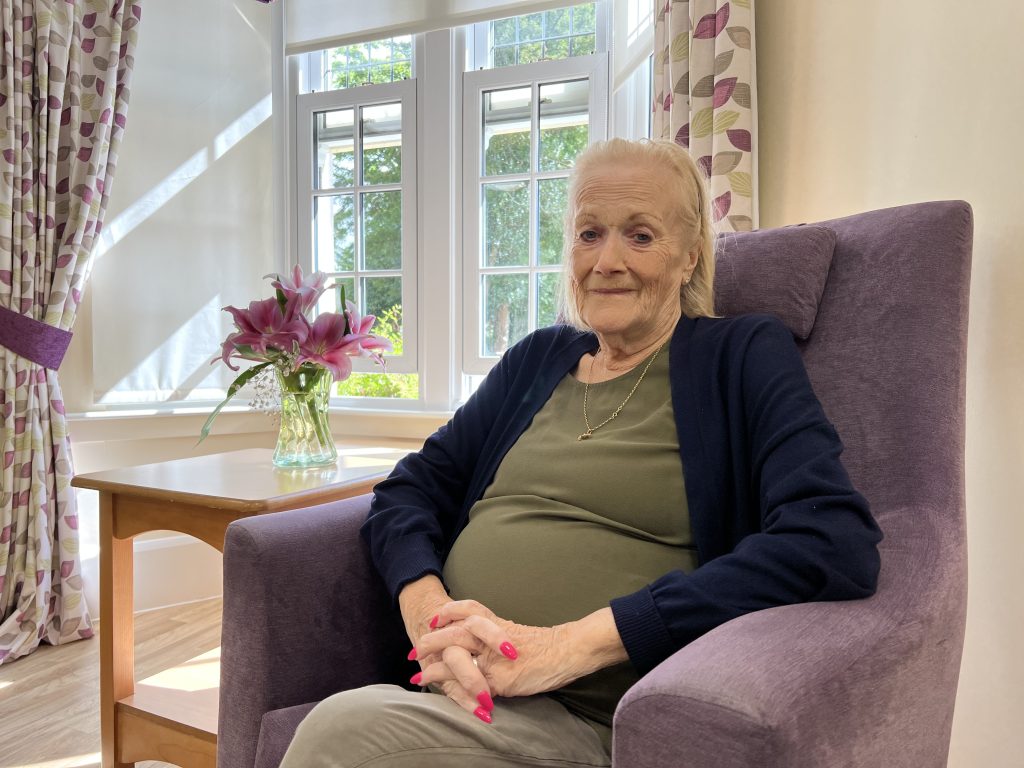 The Living Well Centre welcomes guests to attend at all stages of their illness; when newly diagnosed, receiving treatment, living with symptoms of their illness and when requiring specialist care and advice. Referrals to The Living Well Centre can be made by any healthcare professional. Our generous community of supporters cover over 50% of our running costs, meaning the unique care we provide at St Cuthbert's Hospice is free to all who need it.