Appeal Updates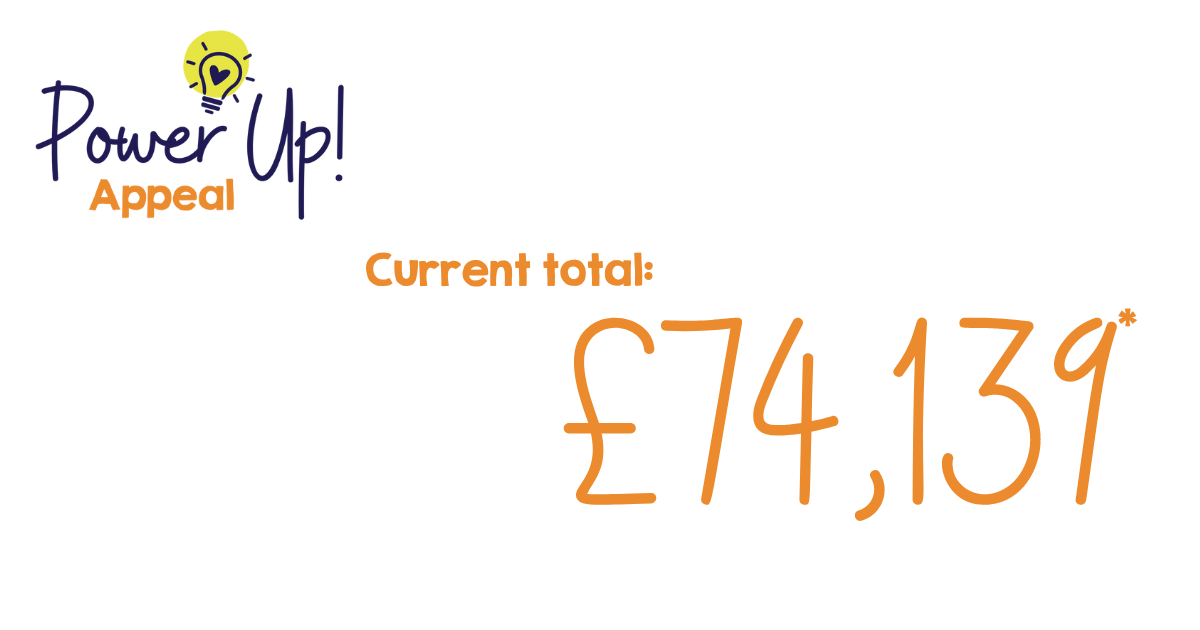 *Total correct as of 08.09.23
*Update – 7th September 2023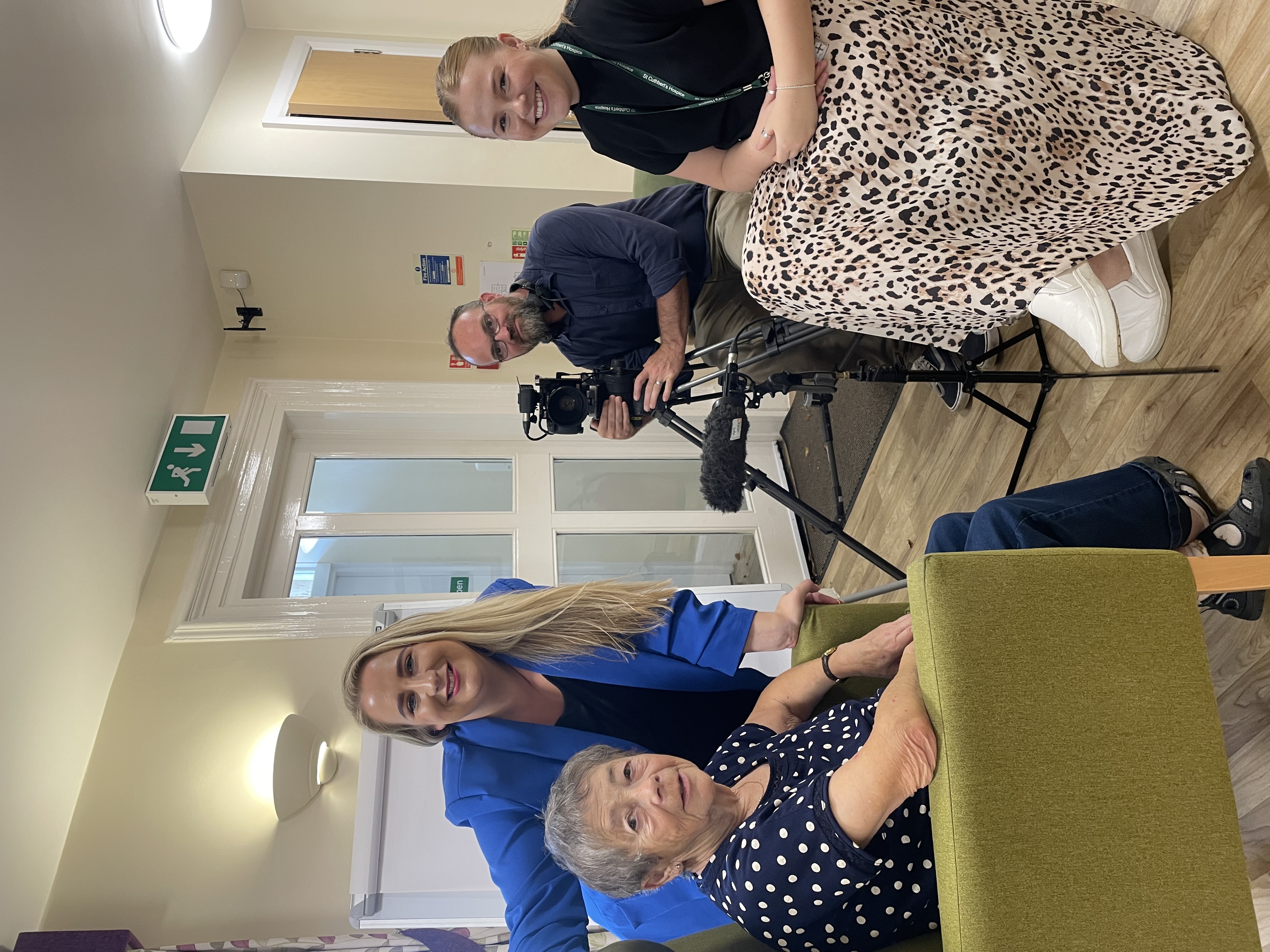 "The very first time I came here it was wonderful, I was totally relaxed and it's been like that ever since. It's nice meeting people and getting out of the house for a couple of hours. It's a real eye opener because they do everything. Without the Hospice it would be a massive miss, it would leave a lot of people unattended or not knowing which avenue to take. Everyone is lovely here, if you have a query someone will be able to speak with you about it and get it sorted out." – Dorothy, Living Well Centre Guest.
Channel 5 News visited the Hospice yesterday to talk to us about how the Energy Crisis is affecting us. Our Chief Executive Paul met with presenter Rachel Sweeney to talk about our Power Up! Appeal. She also spent some time chatting with some of our Living Well Centre guests, including Dorothy who shared the words (above) with us yesterday.

*Update – 1st September 2023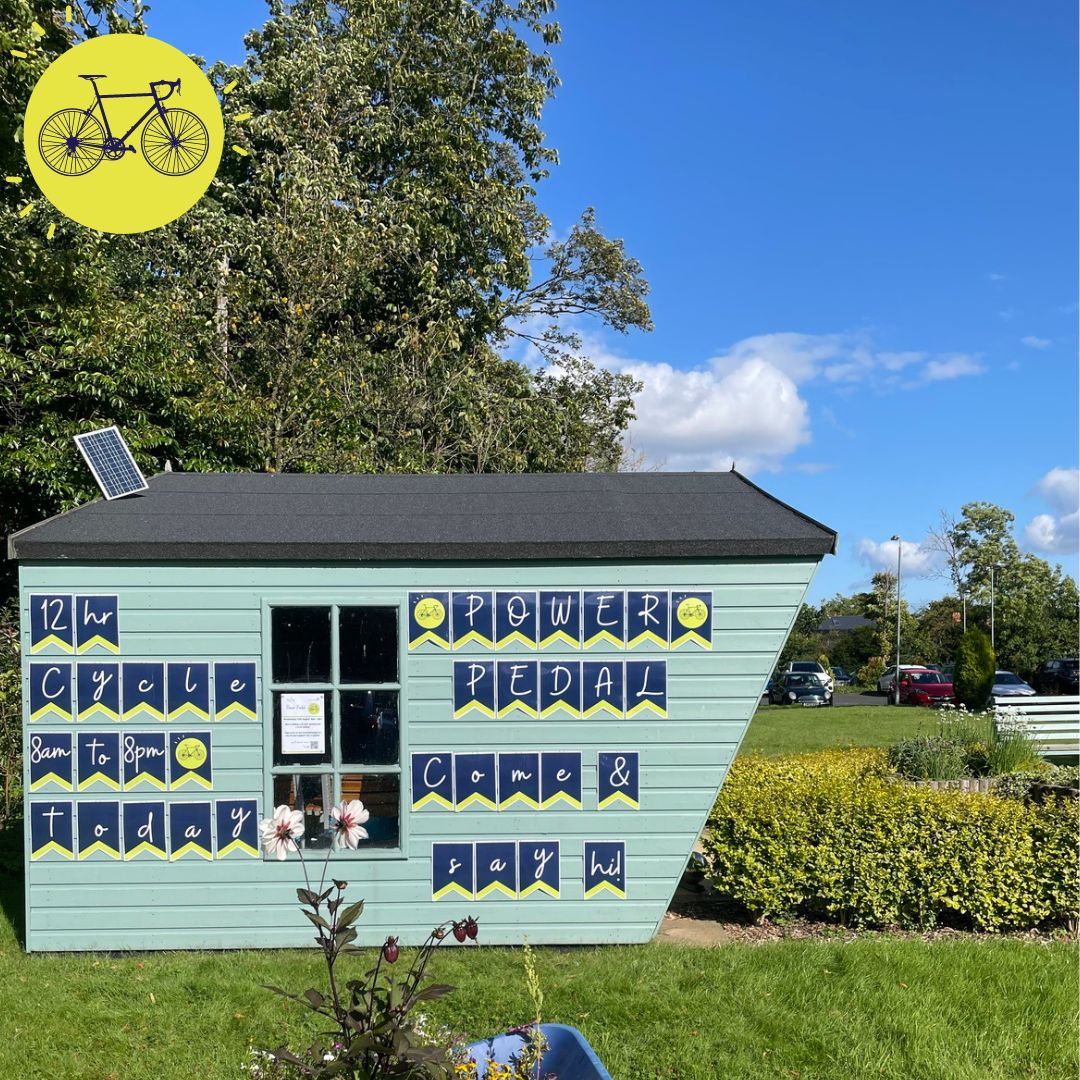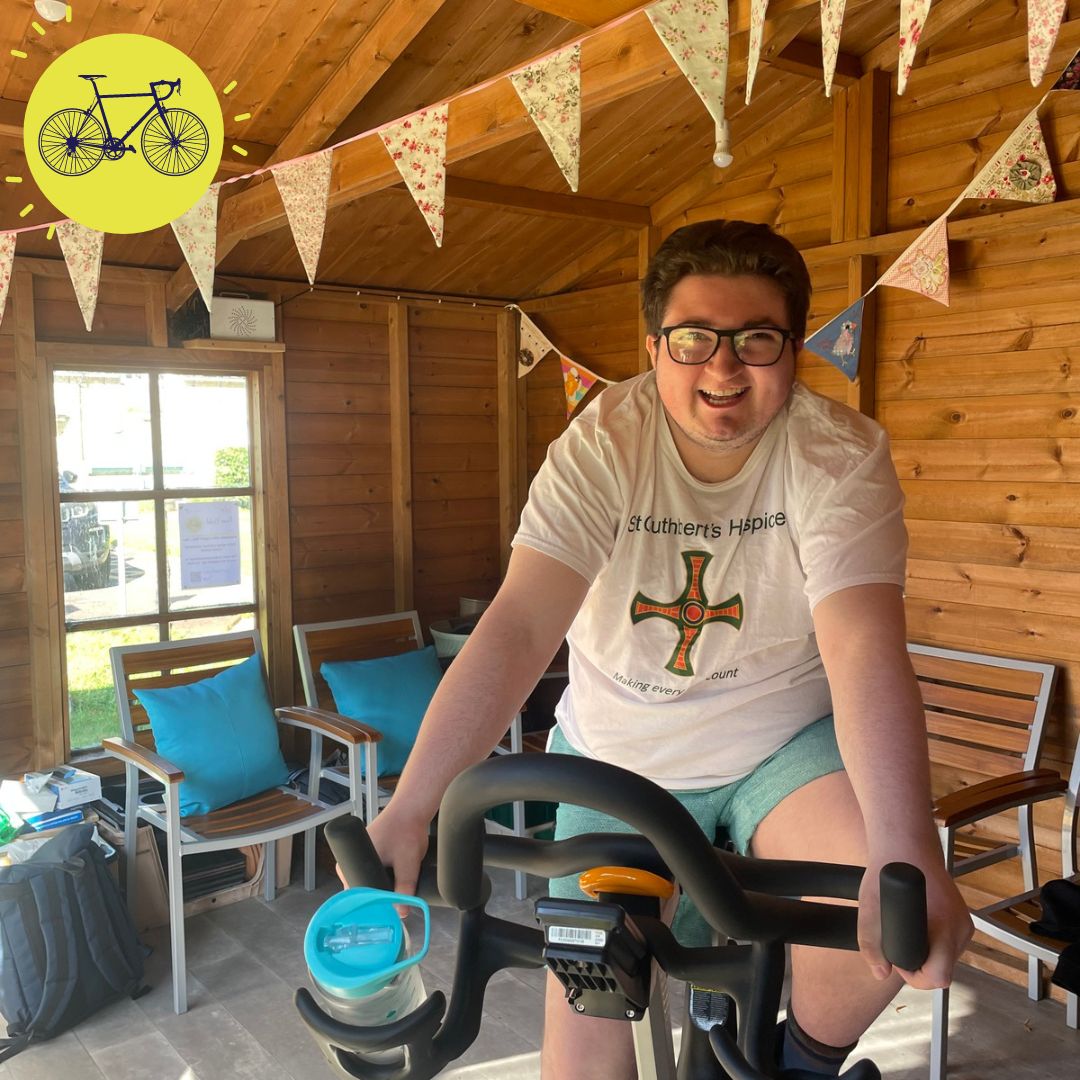 We are delighted to have now raised over £74,000 for our Power Up! Appeal! We recently had staff and volunteers take part in a 12-hour static cycle to raise funds on 30th August with support of over 24 cyclists taking on half hour slots! A huge thank you to PureGym Arnsion Centre for letting us borrow their static bike!
*Update – 1st August.
Since launching our Power Up! Appeal at the start of July, we have raised an incredible £69,816 to meet our increased running costs.
We have been blown away by the support shown by our local community, through their fundraising efforts and the many, many kind words and comments shared with us about their experiences of Hospice care during the campaign.
During July, our Appeal also garnered support from the local Press, Durham MP Mary Kelly Foy, leader of Durham Council Amanda Hopgood, Mayor of Durham Lesley Mavin and Hospice UK.
Our business community have gone above and beyond to help us spread the word about the Appeal, and we would like to thank our Power Pledgers (local businesses and grant-giving organisations) for kindly agreeing to double all donations made by the general public in July. Whilst this matched element of the Appeal has now come to an end, our Power Pledgers have shown that they are truly part of our Hospice family by agreeing to collectively donate a total of £50,000 to the Appeal to help us top up our total as we get closer to our £100,000 target!
We know that with the continued support and energy of our passionate Hospice community, we can reach our goal!
Thank you to our Power Pledgers: Cyberwhite Digital Security Consultants, Brambledown, Cornerstone Business Solutions, Durham Group, Helios, Host & Stay, Kans and Kandy, Kingston Property Services, Kymel, MGL Group, Morton's Law, Northumbria Financial Management, Swinburne Maddisson, The Barbour Foundation, The Rothley Trust and The Albert Hunt Trust.
About the Power Up! Appeal
Power Up! Appeal 
Little luxuries that we take for granted every day, like popping the kettle on for a cuppa, or enjoying a warm bath, really make a difference to those in our care. We are fortunate enough to be able to provide this level of care and we hope to be able to continue to do so for the future.
Here at St Cuthbert's Hospice, our energy bills continue to rise and we know this is a concern we all share.
We need to raise £100,000 this year to help us cover our running costs due to the increased cost of energy.
St Cuthbert's Hospice prides itself on being a centre of excellence within our community, providing all-embracing and individualised care to all those affected by life-limiting illnesses, at a time and a place that is right for them.
To be able to continue providing our compassionate care, we must raise the funds needed to weather the storm that will inevitably reach us this winter.
We know how powerful and passionate our local community are.
With your help, we know we can reach £100,000.
Anything you could do to help us, be it making a donation or sharing our campaign with your friends, family or local politicians to help spread awareness would be greatly appreciated.
It'll mean we won't have to think twice about popping the kettle on when someone needs a cuppa.
Thank You! From The Team At St Cuthbert's Hospice
Help us to keep the warmth in, the baths running, the kettle on and the lights shining.
Why our care is so important
We have some lovely guest stories to share with you, showing just how special and unique the care is here at St Cuthbert's Hospice.
Maureen's story
Norma's story
Donate to the Power Up! Appeal
Every donation made is doubled!
Sign up to be a Power Up! Champion
We need people to join our campaign and spread the word! Set up your own page and share with friends and family!
Download a donation form
If you would prefer to collect cash donations to raise funds for our Power Up! Appeal, please download our donation form.
A4 QR code poster
Download, print and display to collect online donations.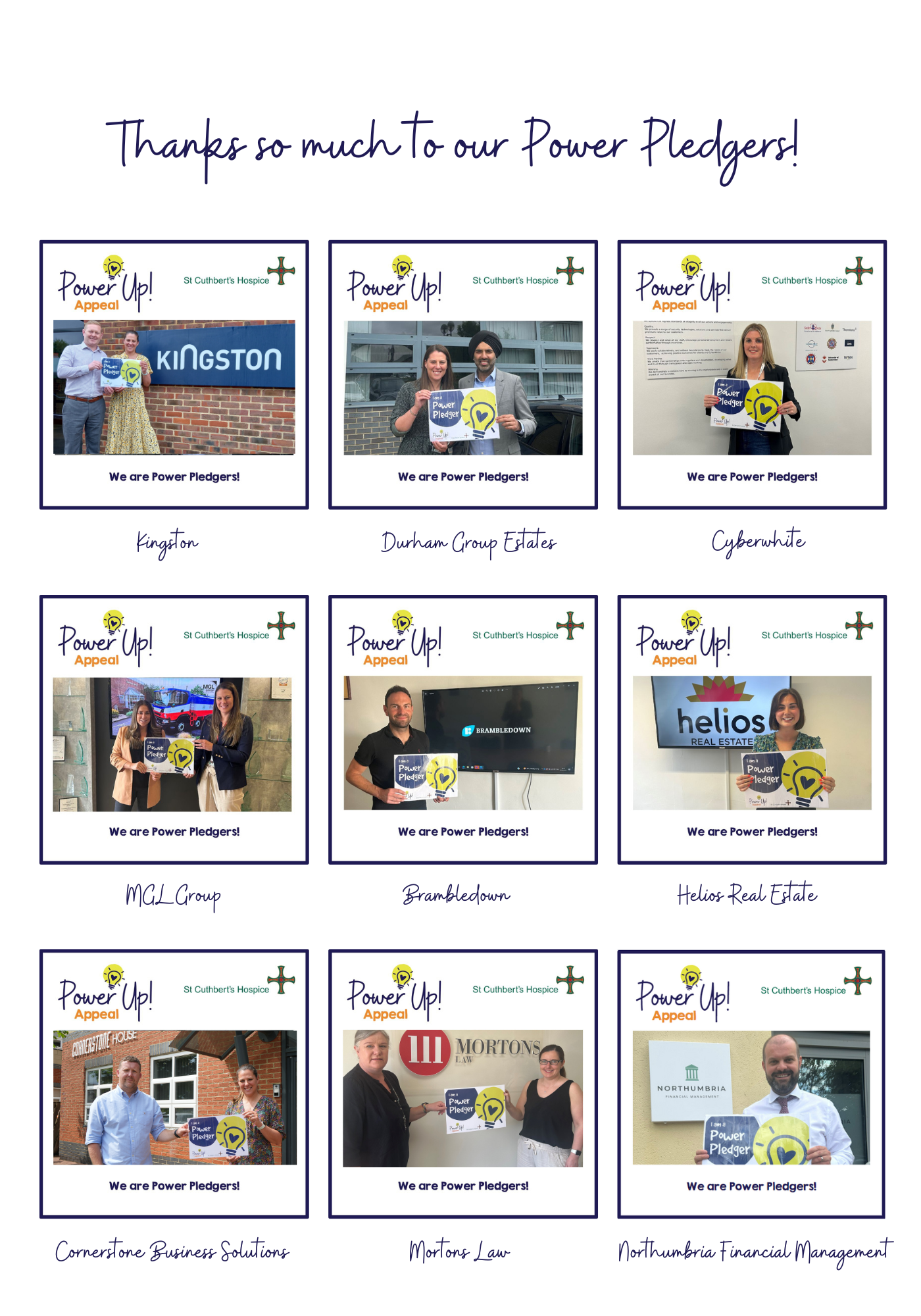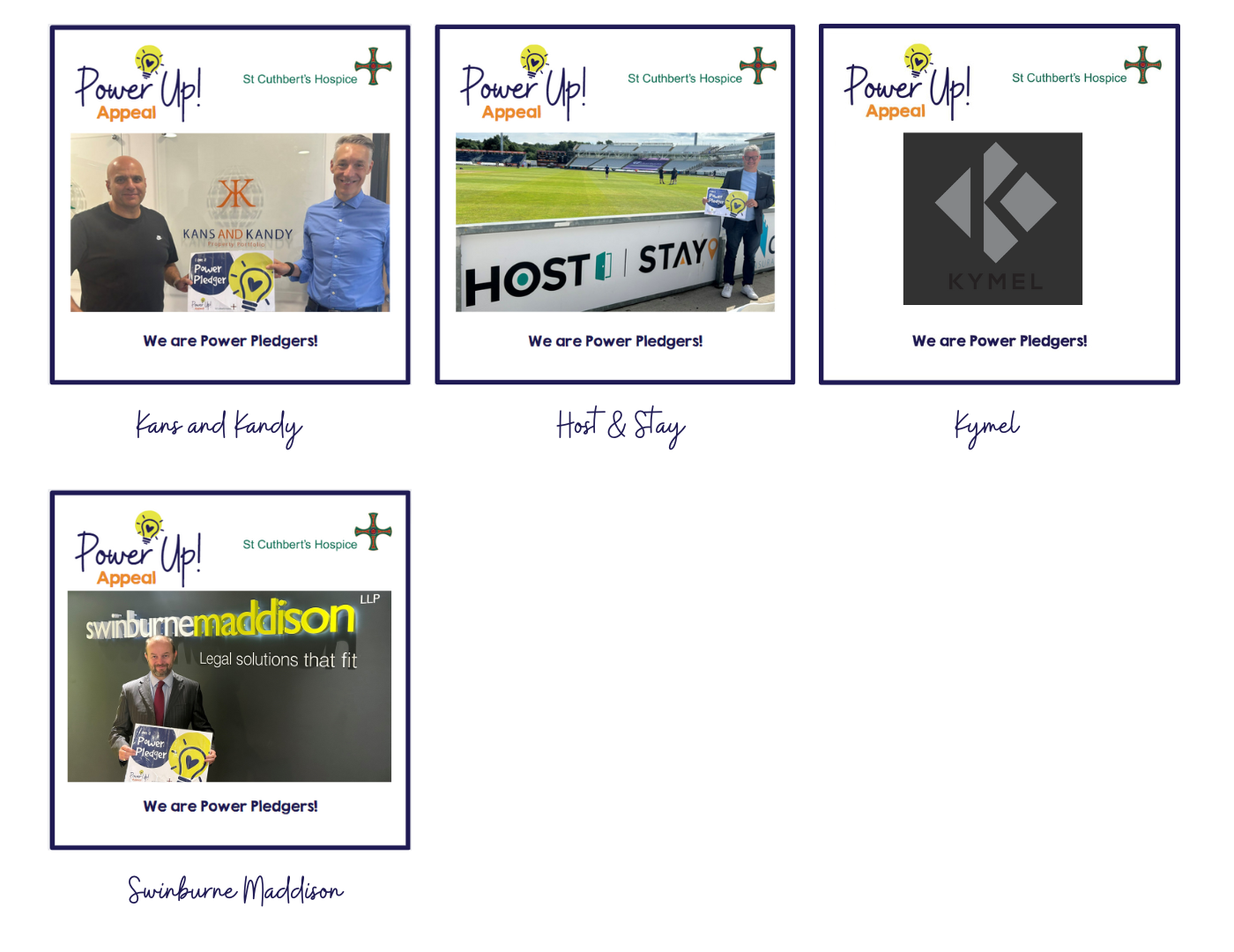 And many more to be confirmed!
We've been overwhelmed by the power of our corporate supporters so far, who, along with some fantastic Trust and Grant organisations have manged to raise £50,000 so far! This £50,000 forms our 'Pledge Pot' … and the best thing about this is that when you donate, our Pledge Pot will match your donation, doubling it!
We would like to thank:
Cornerstones Business Solutions 
Northumbria Financial Management