"It's a dream come true. I really have just met one of my all time heroes!"
Our
Living Well Centre
Guests have had an incredible morning as we welcomed local athletics hero
Steve Cram
along to chat with them as part of the Sporting Memories group.
Steve talked about his career in athletics, from the early days as an up and coming junior at Jarrow & Hebburn AC, through to winning a gold medal in the World Athletics Championships in 1983 and setting three world records in just 19 days two years later. He then chatted with the other guests about their own sporting memories, and what those meant to them. One guest was particularly star struck having grown up in the same Durham village that Steve's Dad grew up in.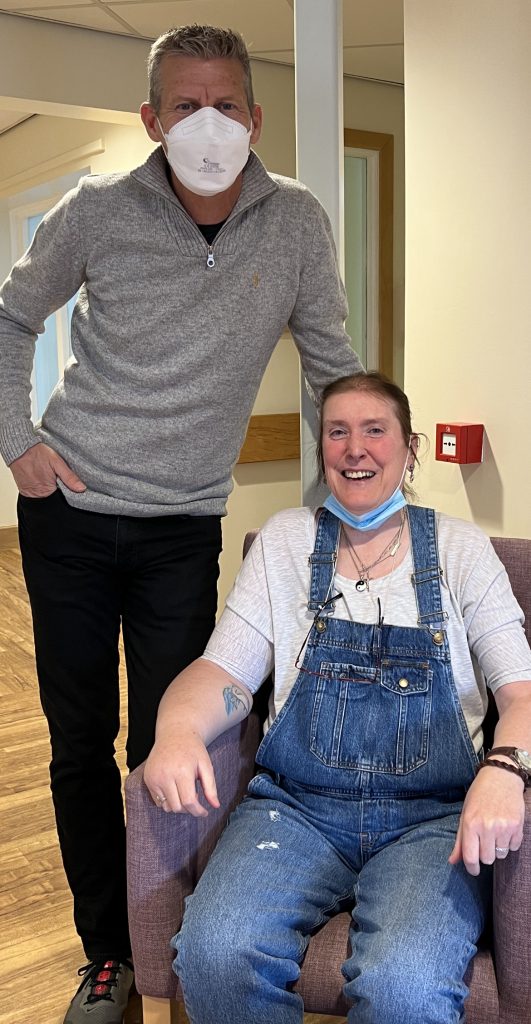 Dawn has been visiting the Living Well Centre for the past 6 months following the return of cancer. She's tells us she's 'Hetton Girl through and through' with a love of sport, especially swimming as she used to be a qualified lifeguard back in the day. When it comes to Athletics and Steve Cram she has loads of memories of flowing his achievements. Dawn said: "My Nanna lived a few doors down from his Dad and Nanna who was from Hetton. As a family we always watched him and loved seeing him running on telly. We were always proud of him keeping his head grounded and his charity work. Seeing him in the flesh, well, it's a dream come true. I really have just met one of my all-time heroes."
Steve Cram said: "I've been working in sport all of my life, so of course it dominates my own memories, but we live in a region where sport is a massive part of our whole culture, and we can use it to help people who are dealing with the early stages of dementia. Talking to guests at the Sporting Memories Group was wonderful – their own passion about sport of all types shone through and it was a privilege to spend some time with them. It's also great to gain a better understanding of one of the projects at St Cuthbert's Hospice that directly benefits from money raised during the Durham City Run Festival."
Living Well Centre offers a range of individual and group therapy sessions to support people living with life-limiting conditions and those approaching the end of life. The Sporting Memories group is for Hospice users who have a passion for sports. It encourages the sharing of thoughts and feelings to improve wellbeing. While inclusive of all Hospice users, the sporting memories group is also dementia-friendly.  Helping people to reawaken memories possibly forgotten.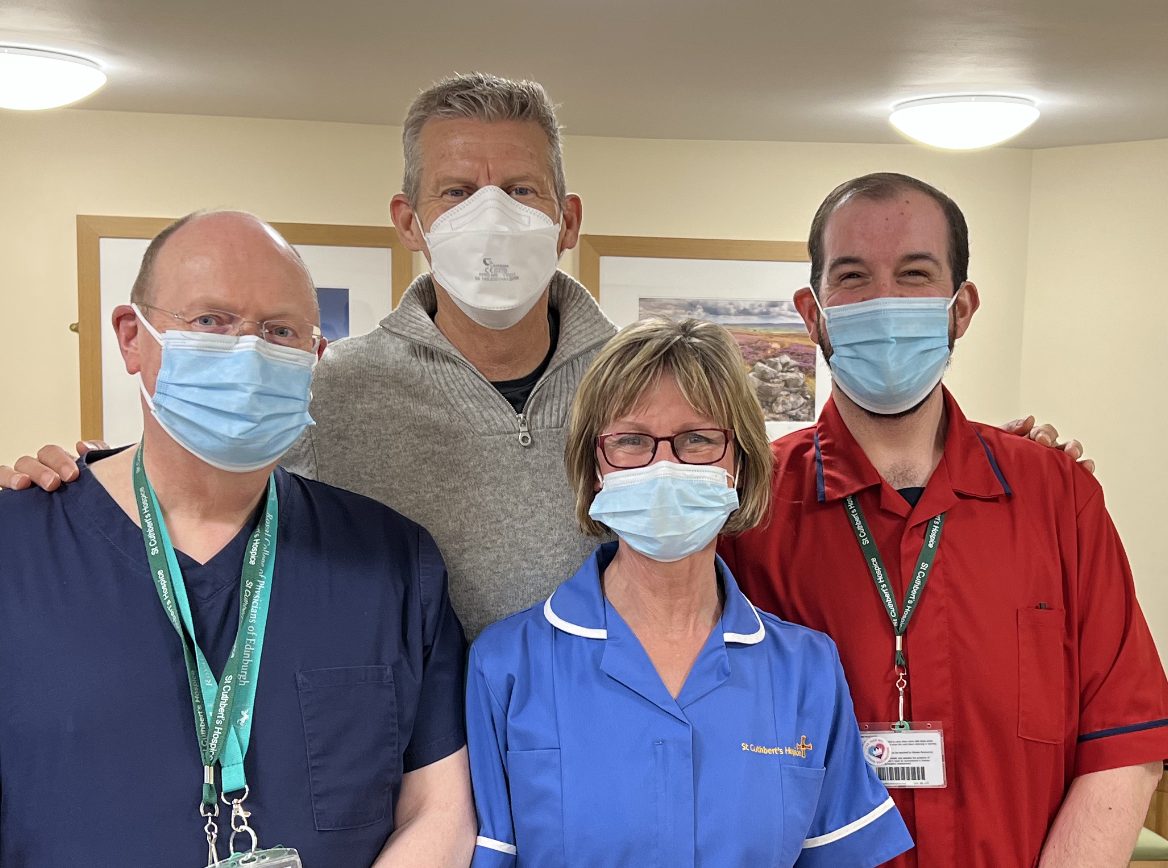 We're hugely grateful to Steve for visiting us. He enjoyed finding out about how funds raised by participants at this year's
Durham City Run Festival
will benefit the hospice and help us to keep on caring for those who need us. To date runners who have taken part and fundraised for the hospice have raised over £13,500. A huge sum that helps us to make special memories such as those that have been made today.
If you'd like to join
#TeamStCuthberts
for the 5K or 10K run at
Durham City Run Festival on
 15th July 2022, you can sign up by visiting our
events page
.