This incredible drawing, inspired by time spent at St Cuthbert's Hospice with her father, has been donated to us by artist Olwyn Reece. Olwyn's father Ralph Reece was cared for at the Hospice in January 2019. Ralph was at St Cuthbert's for just one afternoon before passing away peacefully age 88.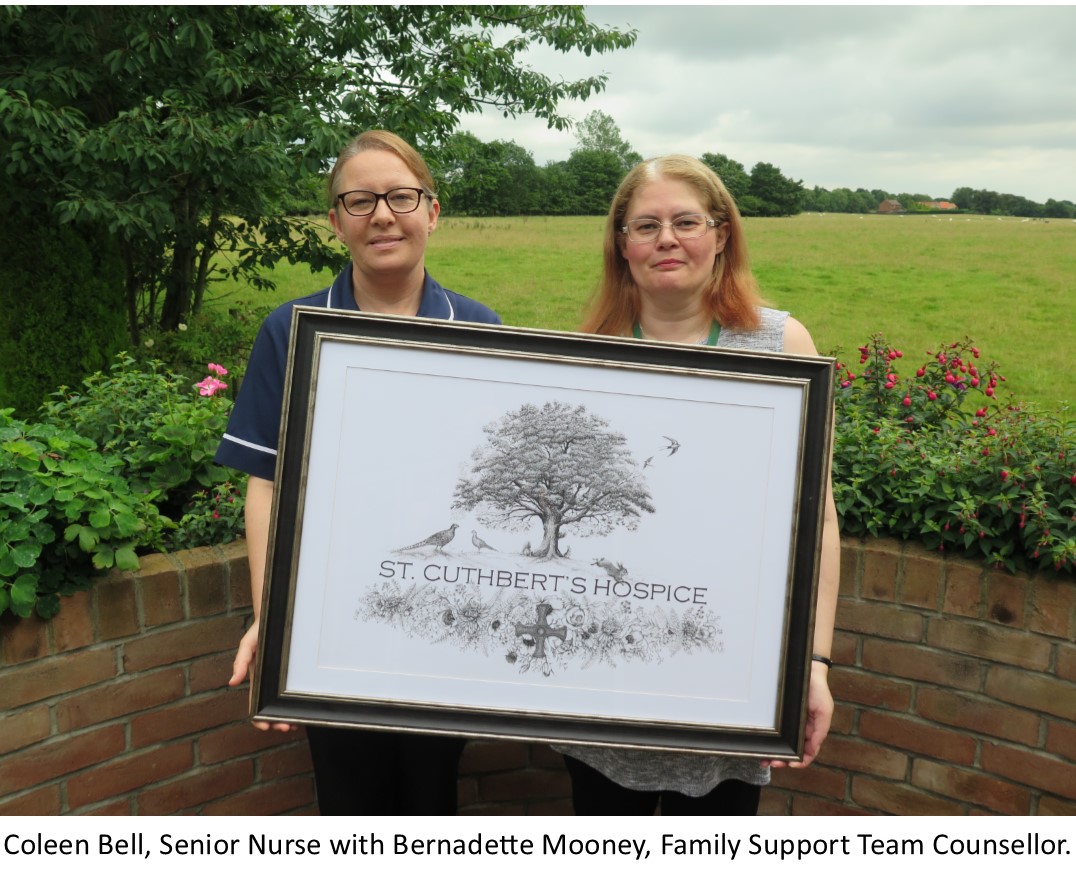 Olwyn, from Carrville, told us: "I had heard a lot about St Cuthbert's from my friend of over 30 years, Lynne, who is a nurse at the Hospice. So I had built a picture in my head of how it looked already from the wonderful descriptions I had heard over the years. However, that didn't stop me feeling anxious when my Dad was admitted, but I needn't have worried – the Hospice was just as Lynne had said it would be."
"She had told me about all the animals that can be seen in the Hospice gardens and I couldn't believe it that all these animals were there that afternoon. A squirrel came up and peered through the window to greet us. It was quite magical."
"It was a world away from the hospital and as soon as we arrived my Dad was tucked into a bed with a duvet and pillows. He was so relieved to be at the hospice and was soon made comfortable and free from pain. He actually asked for a copy of the Northern Echo for the following morning. Sadly he just drifted off to sleep and passed away later that day."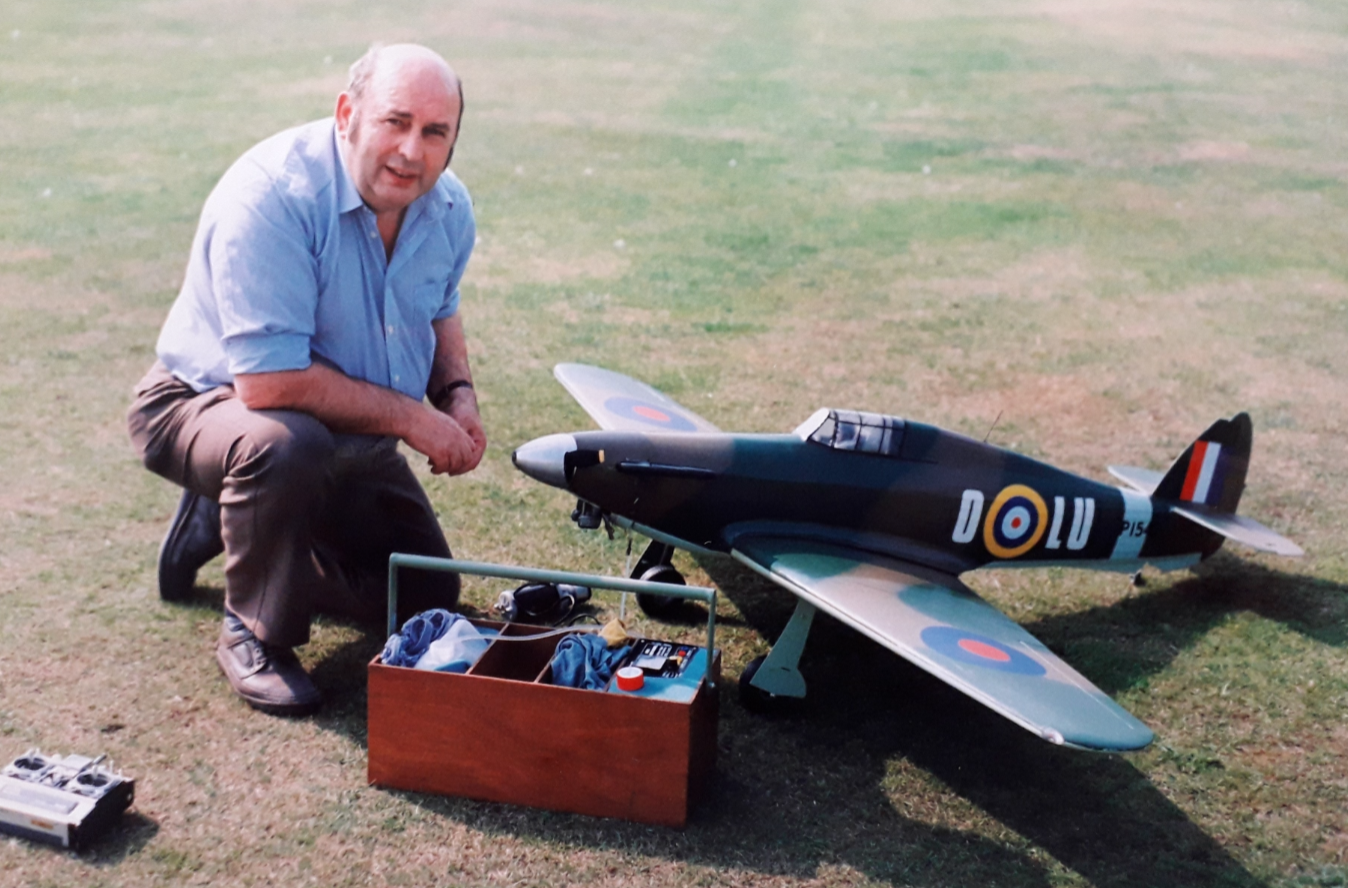 "I wanted to create a drawing as a gift to say thank you for the wonderful care we all received, albeit just for one afternoon. I spent just over two weeks creating the drawing and it really helped me to heal. My Dad was a Draftsman and growing up my brother and I would sit either side of his chair as he drew things around the outside of the crossword in the Northern Echo. The drawing seemed fitting to donate to the Hospice in his memory."  
Colleen Bell, Senior Nurse, said: "We are so grateful to Olwyn for her kind donation of this beautiful artwork. It perfectly captures the wonderful surroundings here, the beautiful views that each of our In-Patient bedrooms enjoy and the wildlife we are so lucky to see on a daily basis."
The framed print is currently on display in the Patient Lounge, an important communal space which is used by patients, their families and loved ones to dine, watch TV, relax or socialise. It is also a space for patient's family members and children to use when patients are resting or need some private time in their bedrooms.  
Colleen added: "Olwyn has kindly given us permission to use the drawing however we would like. Our Family Support Team plan to use the design to create new bereavement cards that are sent to families following the death of their loved one. Hopefully this beautiful drawing will bring comfort to them at what can be a distressing time."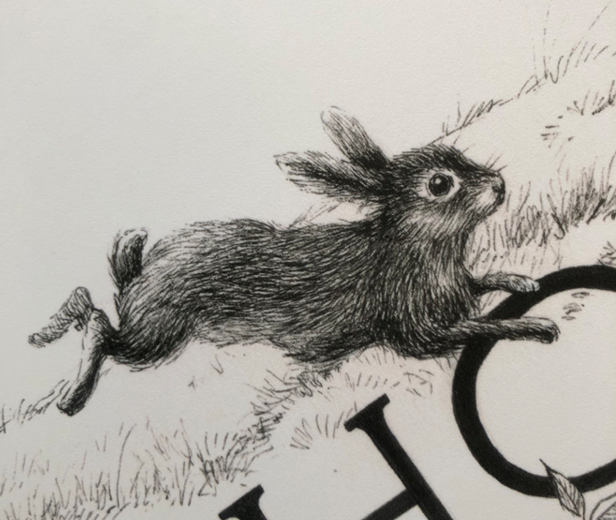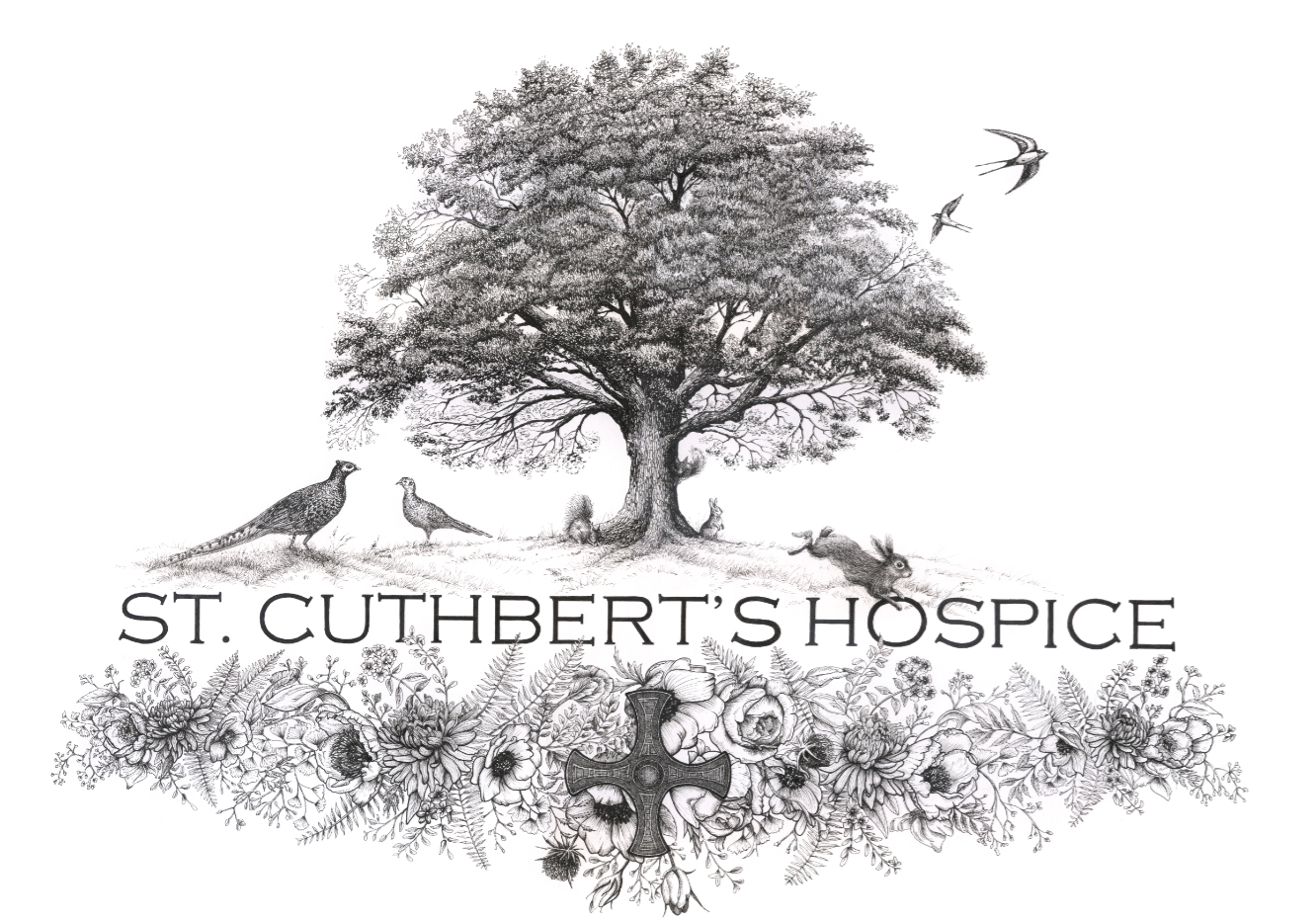 06/08/2019