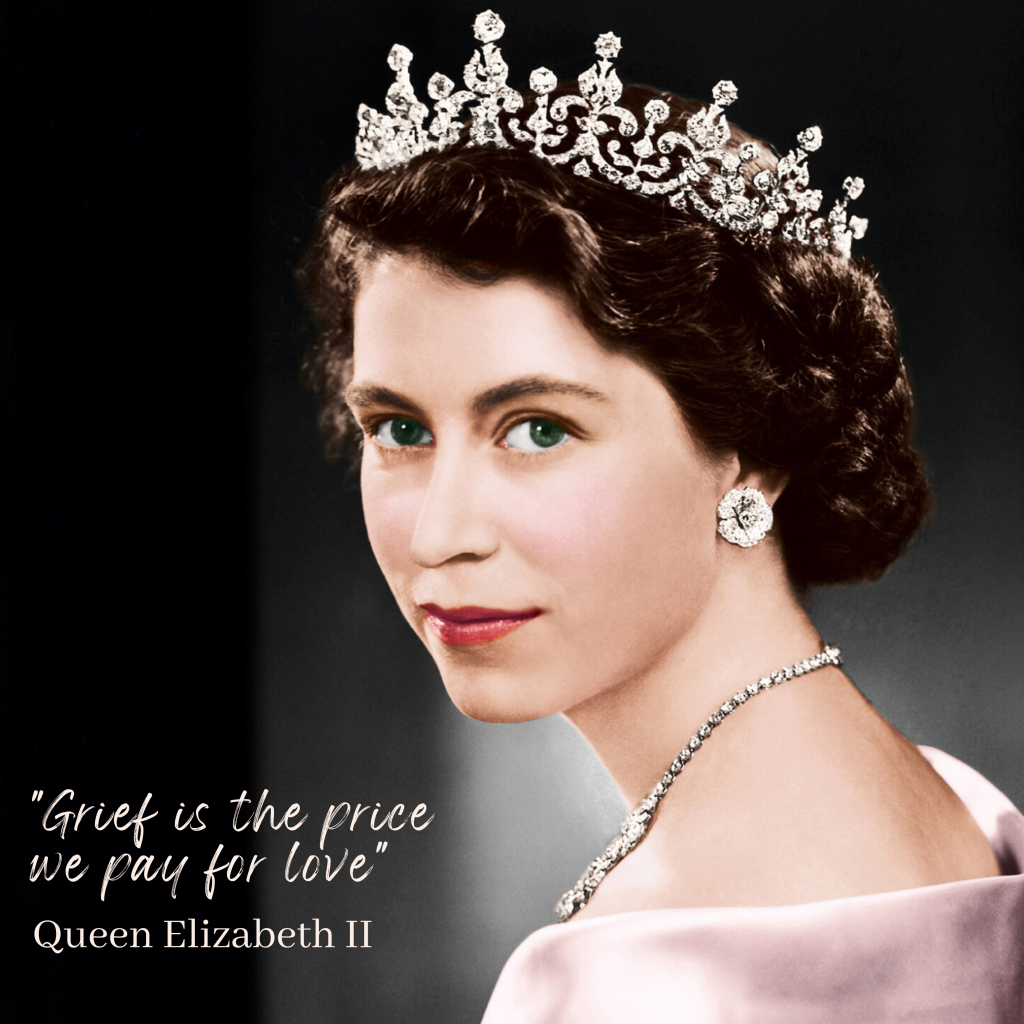 Our thoughts over the next few days once again turn to Her Majesty the Queen. We join the nation in expressing our sadness following her death and our thoughts are with her family.
In the Hospice movement, we face death, dying and grief each day. Not only does this mean that we understand how much impact this can have on loved ones, but it also allows us to recognise the importance of a celebrating life, and the legacy someone leaves behind.
During this time, our thoughts are also very much with those of you who may be taking a moment to reflect upon feelings about your own personal loss. Should you find yourself struggling, our Bereavement Support Team may be able to provide you with support.
We are united in our collective mourning for The Queen and have made sure to mark her life in our own ways since the beginning of the period of national mourning. On Monday 19th September our retail shops and offices will be closed as a mark of respect. They will reopen as normal on Tuesday 20th September.
We would like to take this opportunity to thank our clinical teams who have, and will be, working throughout this national period of mourning, continuing to provide comfort and care to those in our community who need us.
On the day of The Queen's funeral our nursing team placed a leaf on the In Memory Tree as a tribute to Her Majesty. Our clinical teams were working as usual and unable to step away from their vital caring roles to watch the footage of her funeral like many were able to from the comfort of our homes. We thought it was a fitting tribute to The Queen and something that could be done on the day of her funeral to involve the team in the historic day and allow them to have a short moment of reflection in our Hospice gardens.
The
In Memory Garden
is open to members of the public to visit at any time of day to spend a moment of quiet reflection in the peaceful surroundings. Anyone can dedicate a leaf to a loved one to be displayed on the tree