Our In Memory Tree provides a beautiful way to remember a loved one.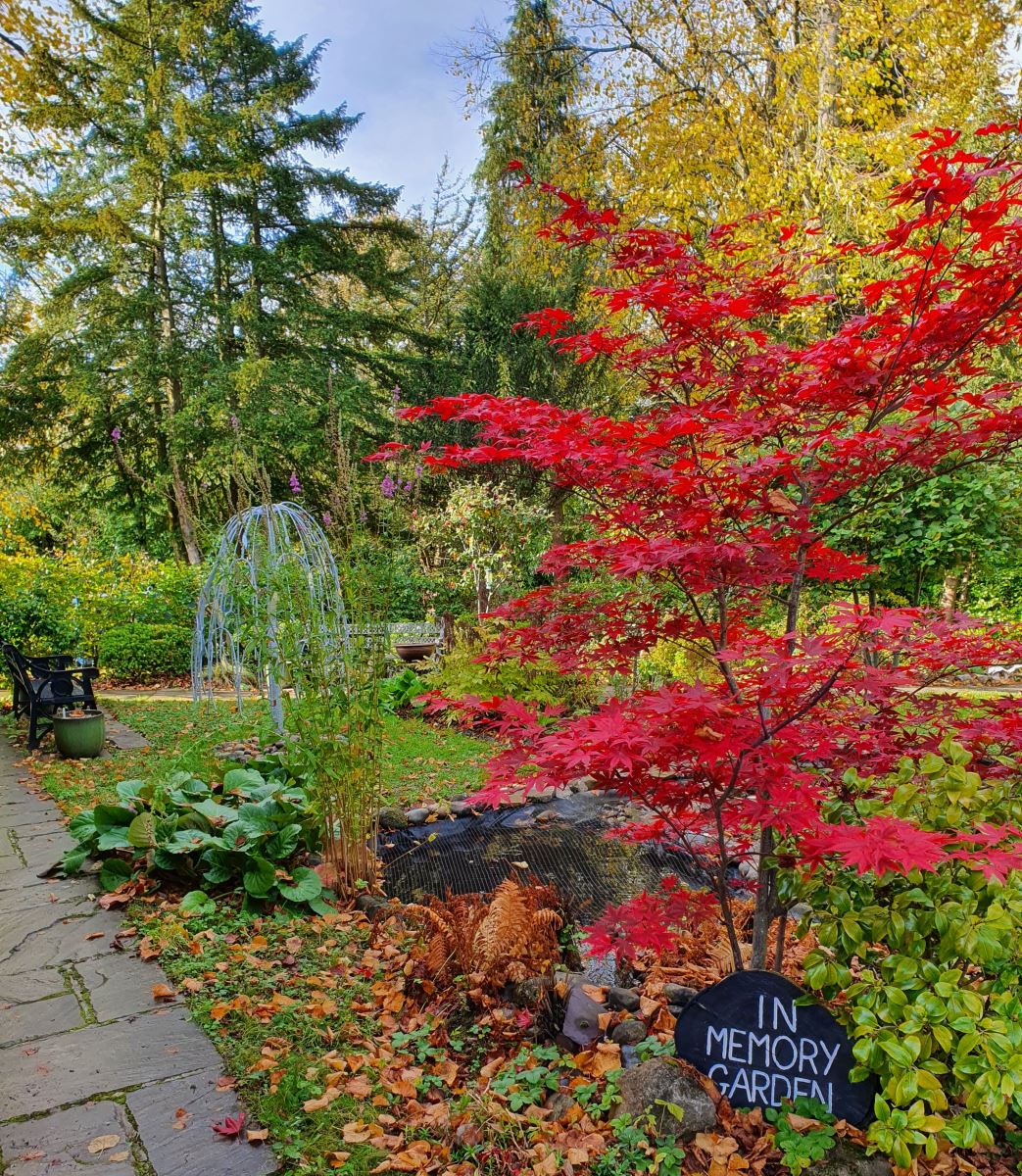 Nestled in the peaceful five-acre grounds of St Cuthbert's Hospice lies a quiet haven of serenity, tranquillity and remembrance. The In Memory Garden provides a place for people to remember loved ones and recount happy memories.
This unique sculpture, designed and made by local company C&D Metal Workers offers a special way to remember someone whose memory you hold dear. Situated in our In Memory Garden, the tree is easily accessible anytime you wish to visit.
Your In Memory Leaf
The In Memory Tree is adorned with leaves, each engraved with a name or message to a loved one, as a lasting tribute to their memory. For a donation, your leaf will be engraved and will remain on the tree for a year. At the end of the year, your leaf can either be renewed or presented to you in a special keepsake box, to treasure forever.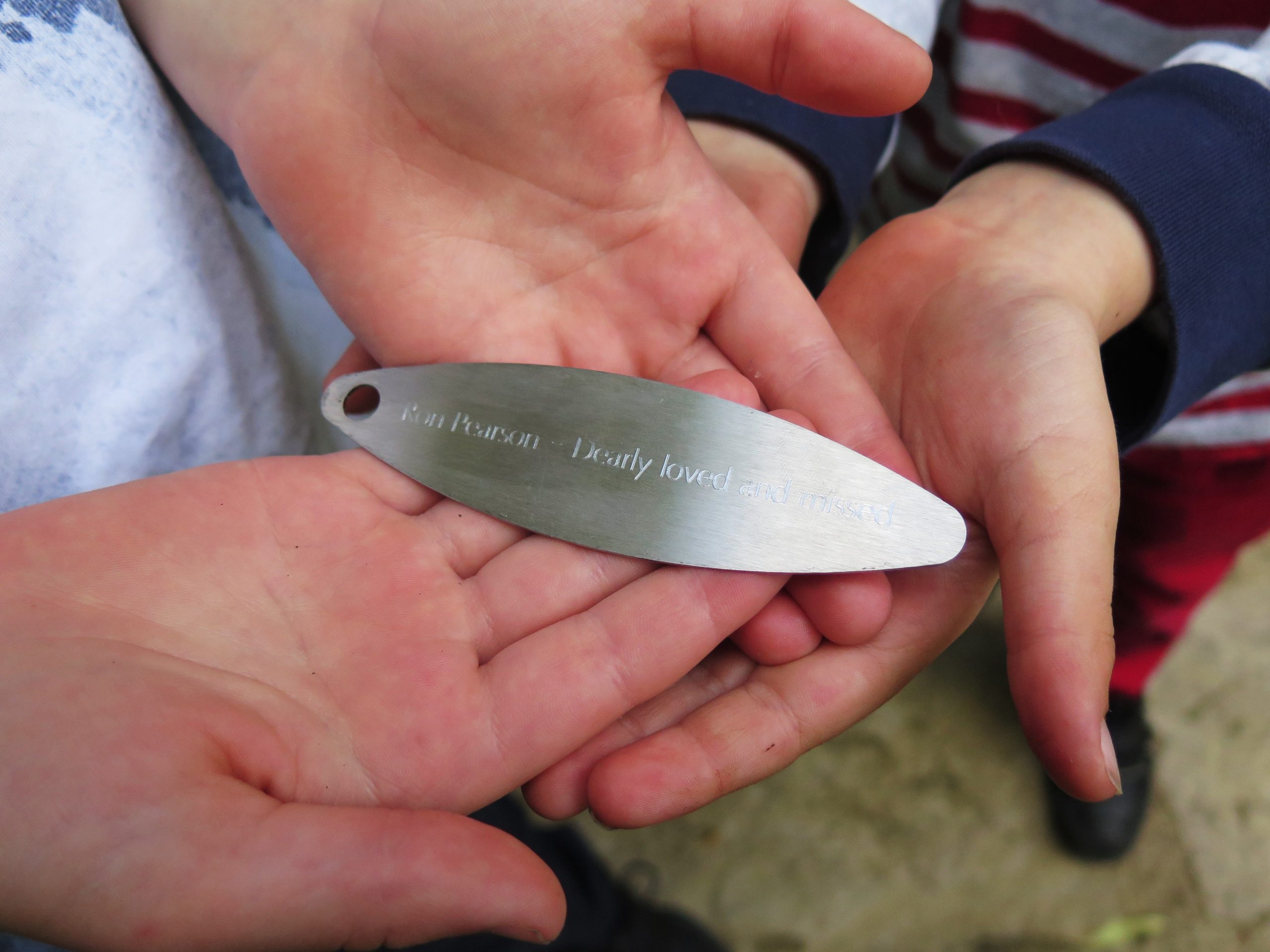 Dedicating your leaf
1 line (35 Characters) – £60
2 lines (70 Characters) – £120
3 lines (105 Characters) – £240
The planting of our In Memory Tree was made possible through the support of County Durham Community Foundation's Community Health Revenue Fund.