This September Elliot Foster, 25, will be running the Great North Run in memory of his mum, Helen Foster, and to raise vital funds for St Cuthbert's Hospice, Durham. He will be running in the place his mum had originally secured to run herself before being diagnosed with cancer.
Elliot said: "In recent years my mum found a love for running and was an active member of several running groups in Weardale. She signed up to run the Great North Run in 2020 but when Covid-19 caused the race to be cancelled, her place was rescheduled to this year. Unfortunately, it was during this time that she was diagnosed with cancer. September saw an initial diagnosis of stage 3 gastric cancer, which was then confirmed to be stage 4 by January."
Mum passed away before she could complete the Great North Run. Now I'm running in her place to raise funds for the Hospice who cared for her.
"Before she passed in June, age 54, we discussed that it might be a good idea for myself or my sister Evie to run the Great North Run in the place that was originally hers. As I had a bit more running experience, we decided that I'd take her place. Evie has since completed an amazing 100K running challenge of her own, running most days in July to get to the target! It's an incredible achievement and was her way of running in mum's memory too."
"My mum spent just over a month with St Cuthbert's and passed away peacefully being well looked after by the nurses, doctors and the rest of the team. Myself and the rest of my family are so grateful to them for helping my mum to feel comfortable, relaxed and special even until the very end. The nurses in particular did a great job in pampering my mum and providing everything she needed and more. The Hospice gave her a calming environment to rest and sleep; which were both really important to her. I know she really enjoyed the Reiki sessions that she received, and loved chatting to the different nurses."
Elliot is originally from Rookhope, Weardale but now lives and works in Nottingham.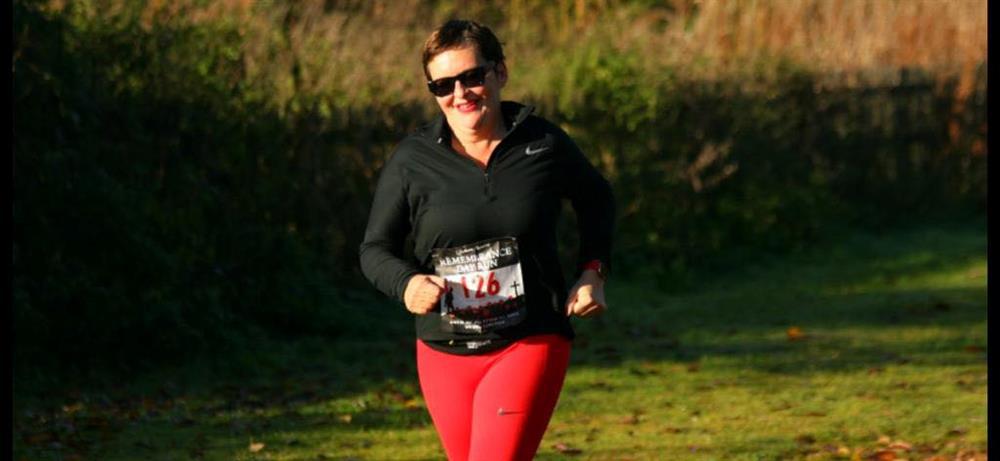 Elliot added: "This will be my first time running the Great North Run, and my first half marathon. I've always been quite sporty growing up but was never a big runner. I wanted to do something to be able to keep myself fit during the winter, as I play cricket in the summer, so I thought I'd take up running. After my Mum had gotten into running through the Couch-to-5k programme, I thought I'd do that too. That was the winter of 2019, and I kept it up during lockdown as a way of getting out of the house to benefit both my physical and mental health. I'm hoping on the day it'll be a really exciting atmosphere! I just hope I don't start off too quickly with the excitement of it all! I'll be channelling my Mum throughout the whole run and that'll keep me going. I know it'll be emotional, but it'll be a great day."
If you'd like to sponsor Elliot please visit: Elliot's GNR page – in memory of Mum