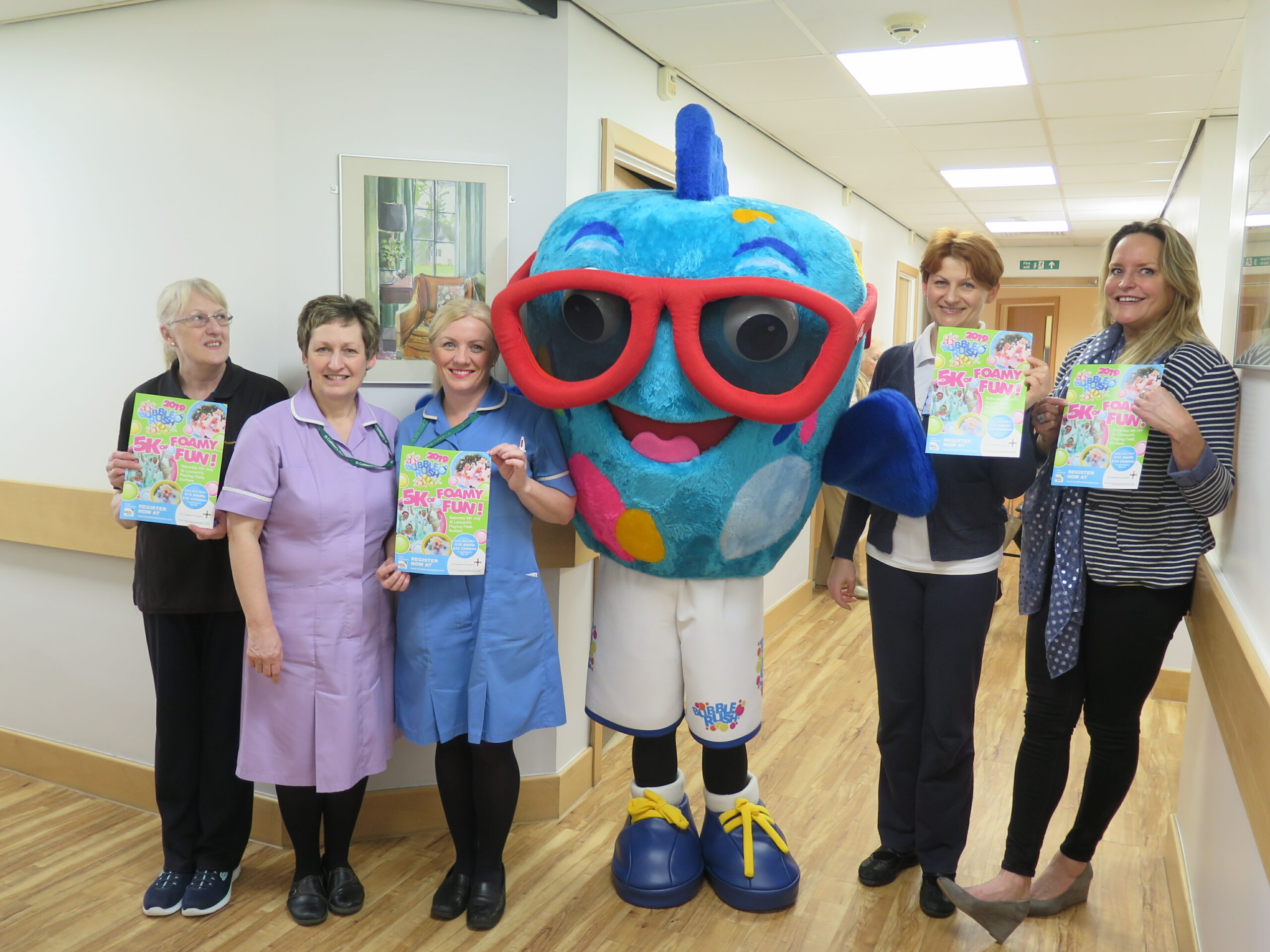 Finn the Fish had fun visiting St Cuthbert's ahead of Bubble Rush
Meeting our Living Well Centre guests, nurses, health care assistants, physiotherapists, housekeeping staff and volunteers was top of the list. All these people and many, many more help to make every day count for hundreds of people each year – and we couldn't do that without the support of our local community and people who take part in our events.
Every penny of sponsorship raised by taking part in Bubble Rush will help us to continue offering our services free of charge. 
Still need to get your tickets? Grab them here before the early bird discount ends on May 6th: https://www.eventbrite.co.uk/e/durham-bubble-rush-2019-tickets-53388383091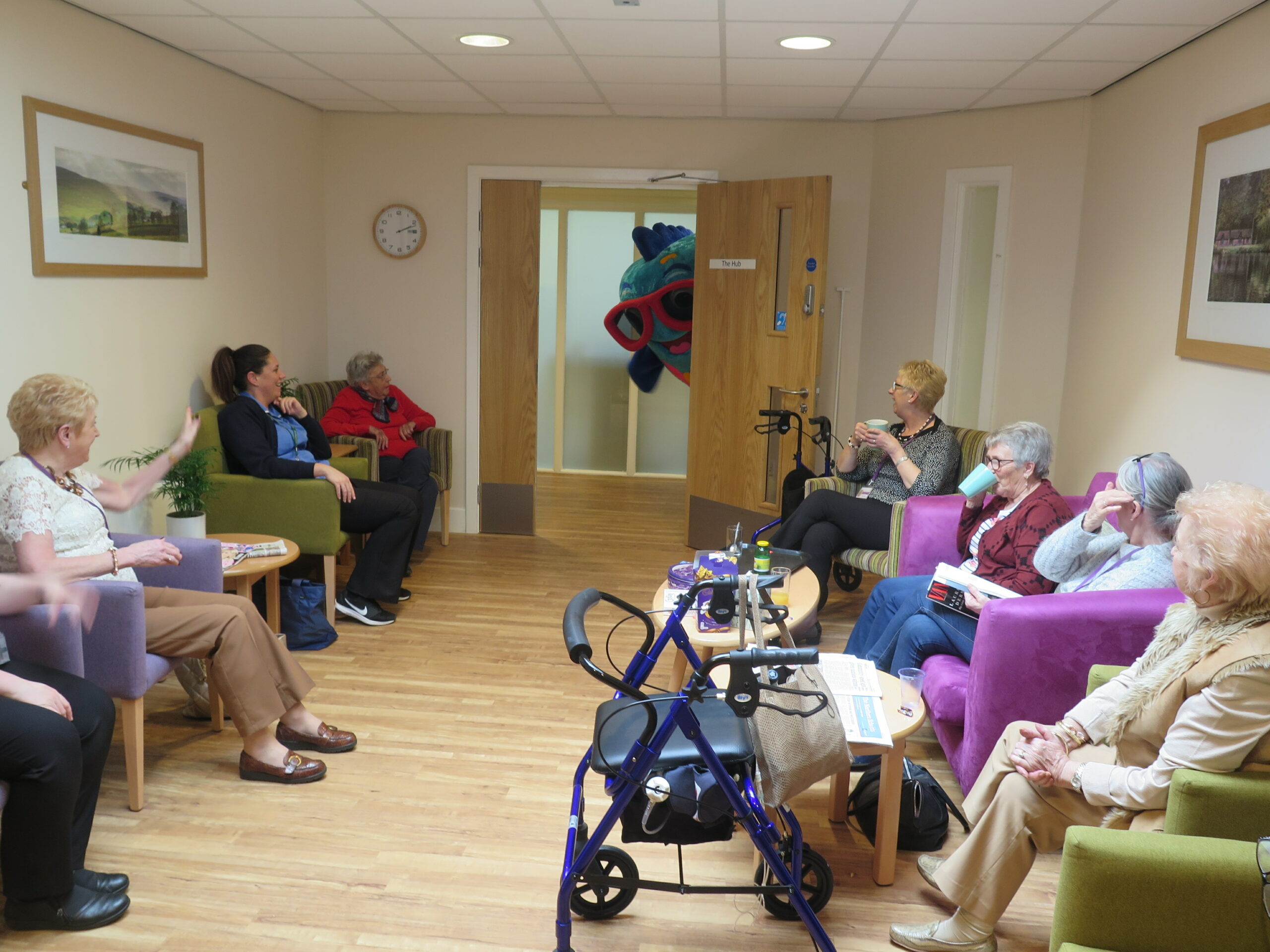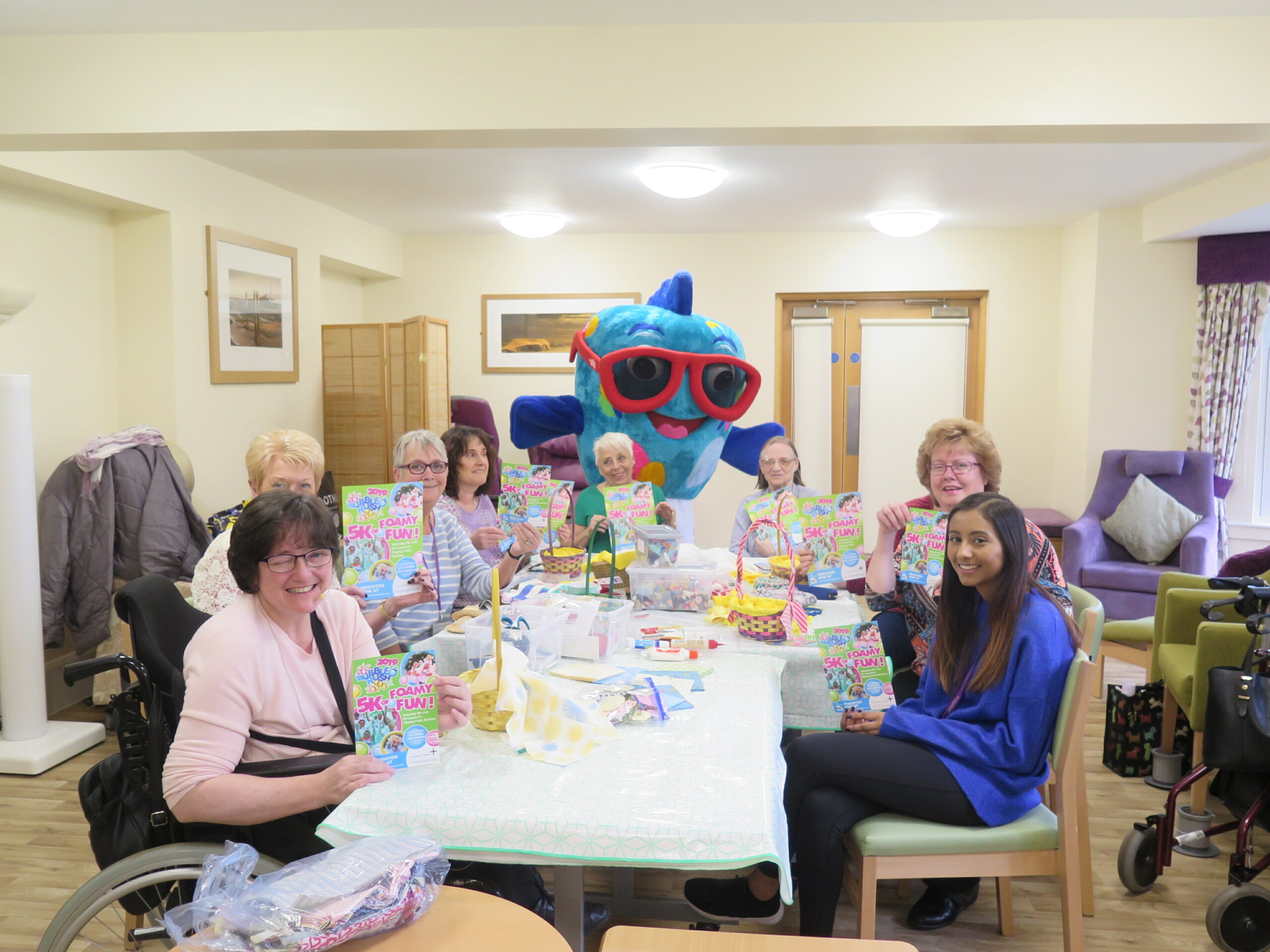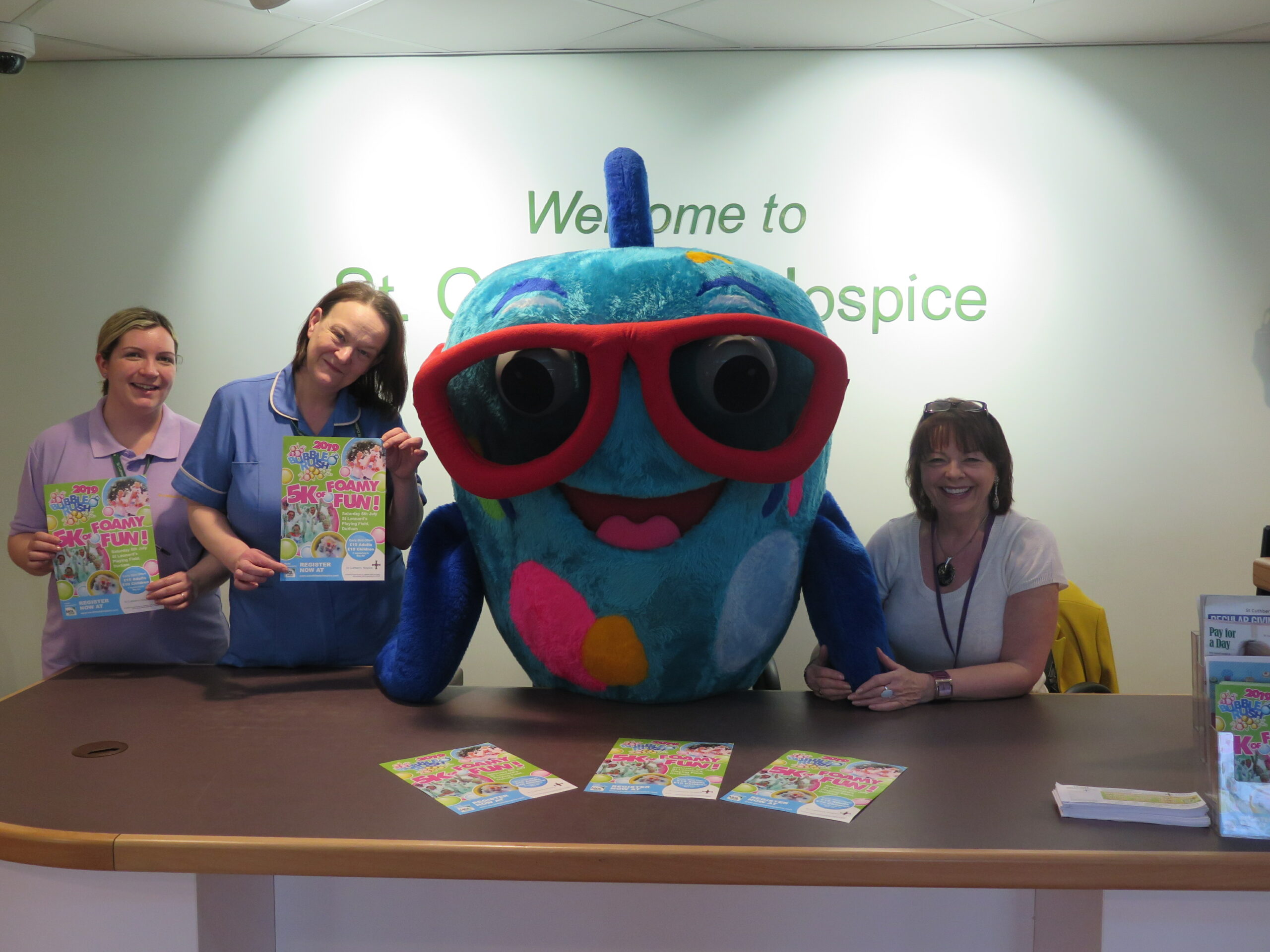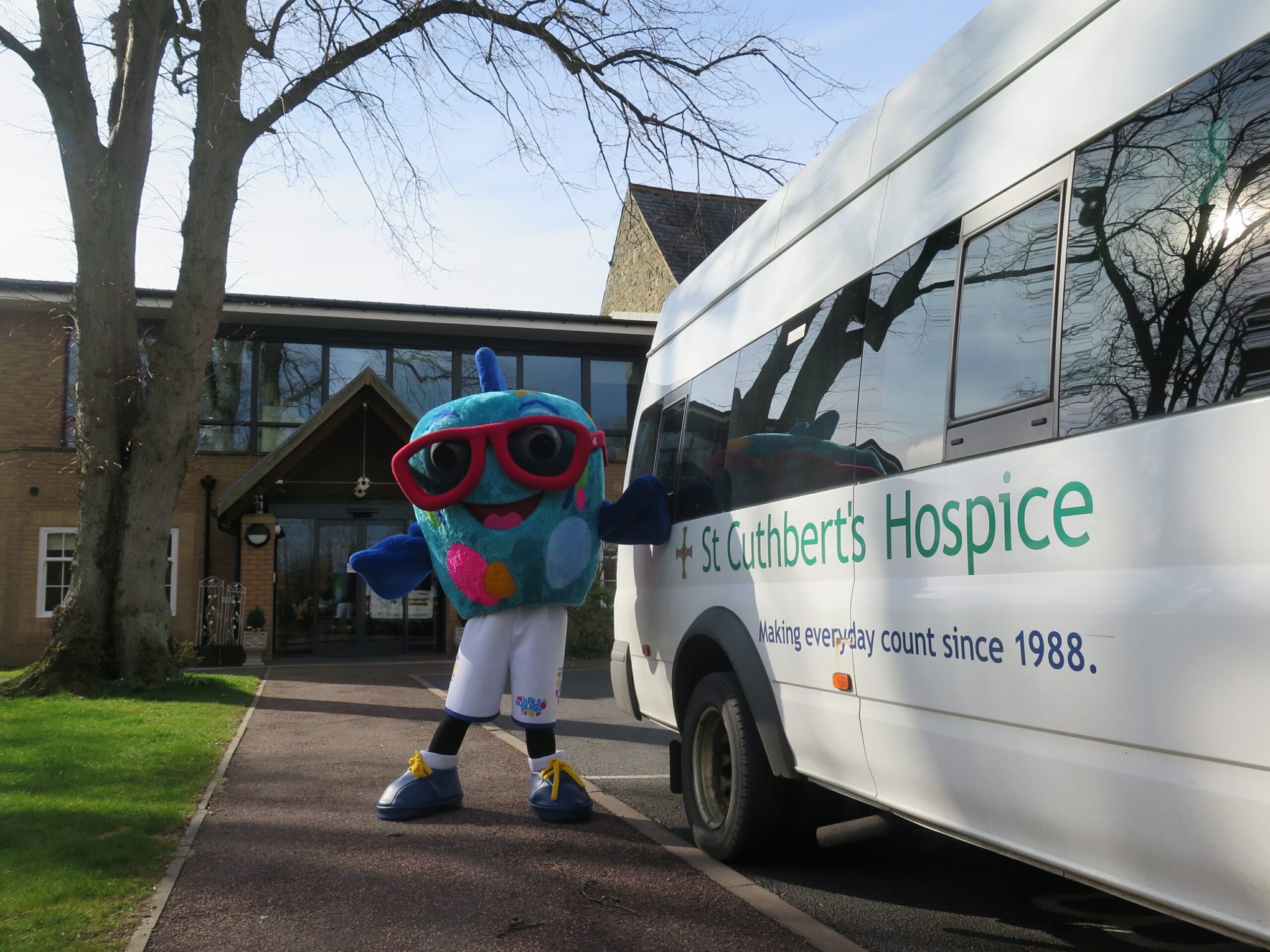 17/04/2019