VOLUNTEERS are still needed to cover a variety of shifts in our new Hospice charity shop.
Over the last few months, we have transformed an empty unit in Hope Street, Crook, into a bright and attractive retail shop.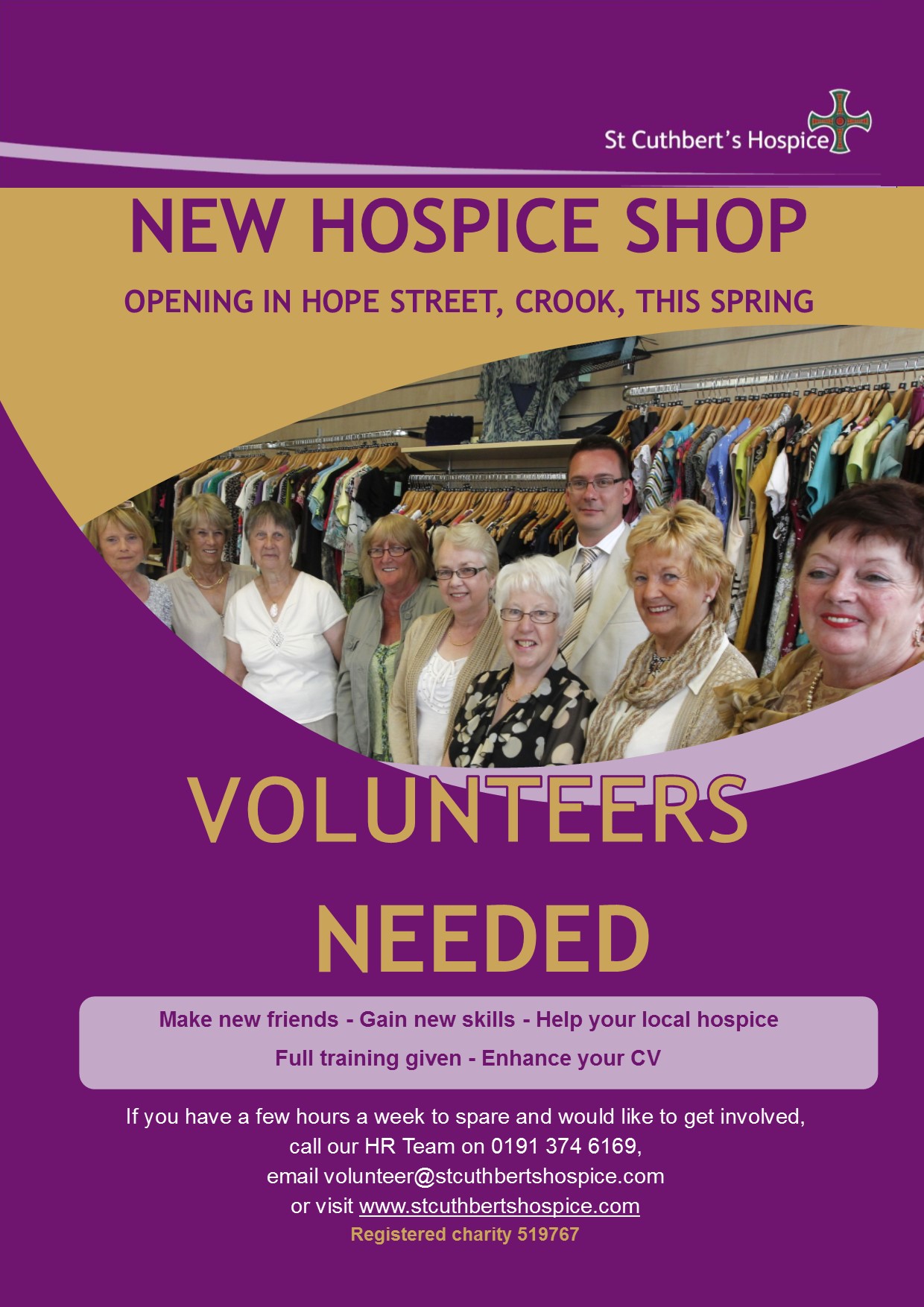 When it opens in early June, it will become the public face of the charity in South West Durham, as well as raising vital funds towards our work.
But the venture will only succeed with the help of committed and enthusiastic volunteers.
Jude Smith, Volunteer Co-ordinator at St Cuthbert's Hospice, said: "We have received a wonderful response from the people of Crook to our volunteer appeal so far. However, we still need more people to come forward to ensure all shifts are covered.
"There are many benefits to being a volunteer. It's a great way to make new friends, learn new skills and put your own skills and experience to good use. It also looks fantastic on your CV. If you have a few hours a week to spare, we would be delighted to hear from you. All of our volunteers receive an induction, relevant training and a very warm welcome."
To find out about volunteering at our Crook shop, contact Jude on 0191 3746169 or volunteer@stcuthbertshospice.com
An opening date for the new store will be confirmed soon.
27/04/2016