A BANK has raised more than £420 for St Cuthbert's Hospice by staging a raffle and collection at its local branch.
NatWest held a special party to celebrate the makeover of the Durham Market Place branch, with live music and free coffee and cupcakes for all of its customers.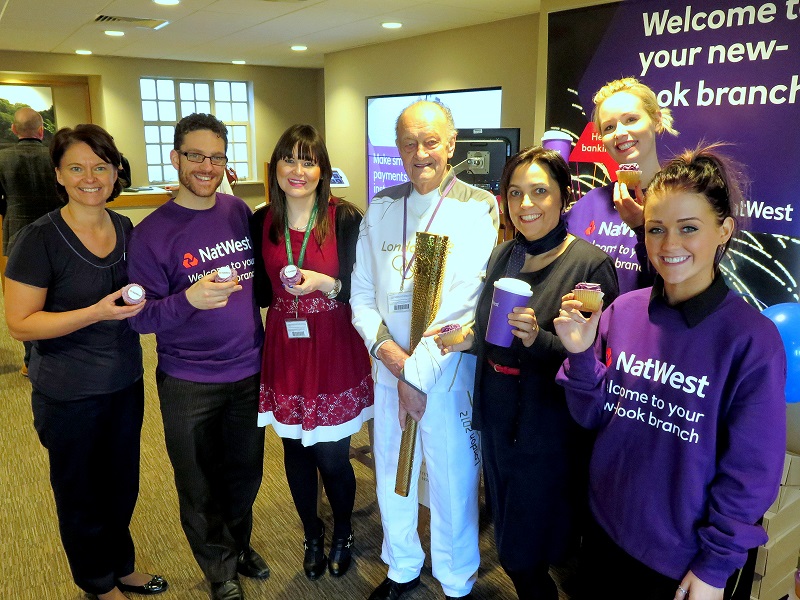 Staff and local businesses also donated items for two luxury hampers, which were raffled off to raise funds for the Hospice.
Prizes included afternoon tea for two at Ebony's Champagne and Cocktail Bar in Walkergate and a murder mystery evening with Murder By Invitation.
NatWest customer and Hospice Volunteer Ken Allday, from Newton Hall, also came along to talk about his experience of being an Olympic Torch Bearer during the London 2012 Olympics.
Branch Manager Jo Thompson, who organised the party with Co-Manager Nicky Penley, said: "We're delighted to have raised this money for St Cuthbert's Hospice, which does such wonderful work within our community. When Nicky and I visited the Hospice we were so impressed. We expected it to be very solemn but it is such a warm and welcoming place. "
Jade McArdle, Community and Events Fundraiser at St Cuthbert's Hospice, added: "We are so grateful to Jo, Nicky and the rest of the team at NatWest in Durham for everything they have done for us. We would also like to say a big thank you to Ken for being such a loyal supporter of the Hospice."