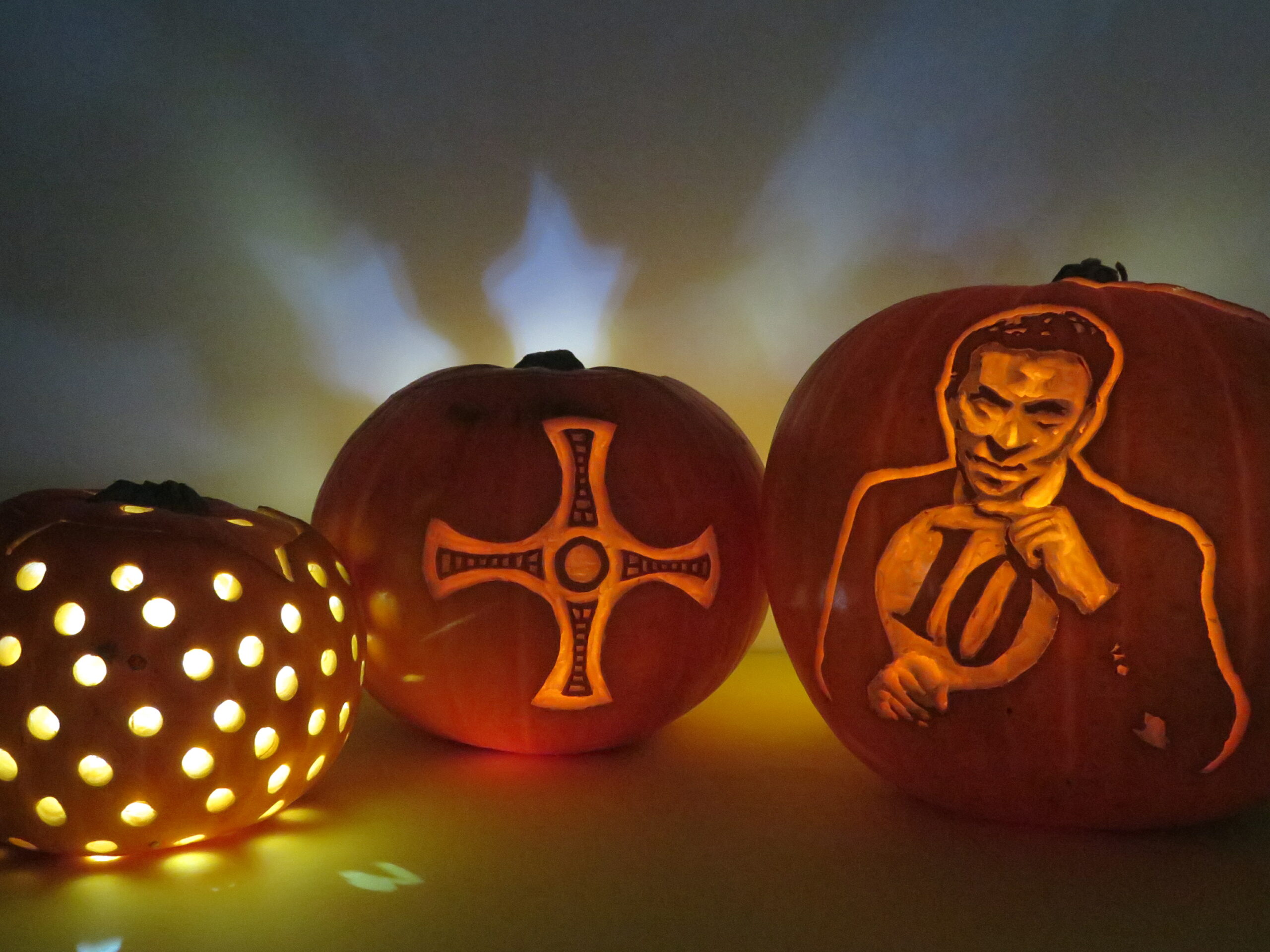 Judy Blackett works as a Human Resources Administrator for us here at St Cuthbert's and has a secret talent! She creates amazing PUMPKINS! She began creatively carving pumpkins a few years ago and has showcased this hidden talent to help us recruit contestants to our very own version of the popular BBC Strictly show, Strictly St Cuthbert's.
Judy says: "It started when an online forum I used to visit decided to have a pumpkin carving competition. I'd never tried pumpkins before as we had always carved turnips when I was a child, and they required a lot of effort to hollow out and cut so we only ever did very basic faces.  Once I tried with a pumpkin and realised how much more you could do with them – I was hooked!"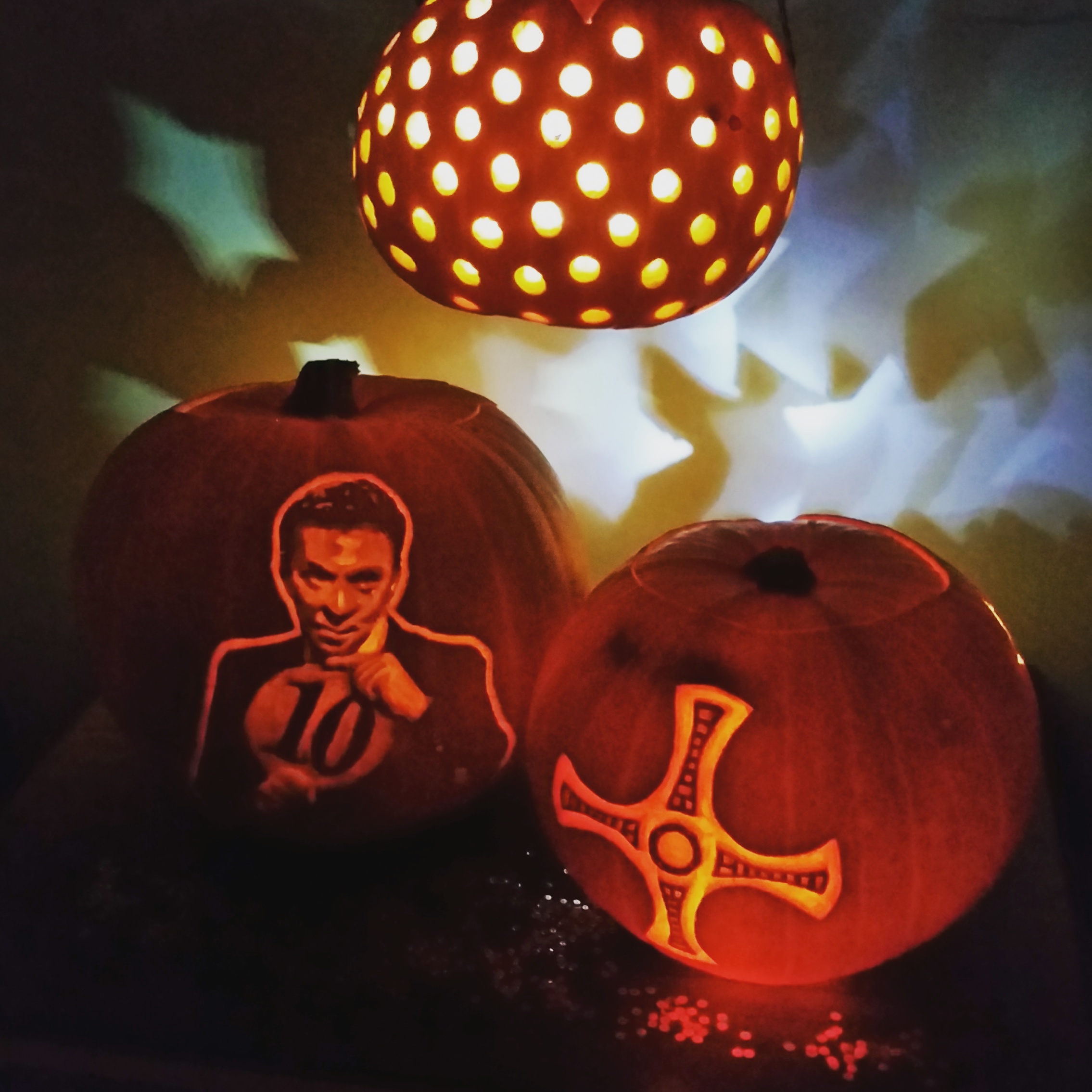 The impressive creations can take up to 8 hours to carve depending on the level of complexity. Strictly's Bruno Tonioli took a respectable 6 to complete along with the glitter ball, and the recognisable St Cuthbert's Cross took just 30 minutes.
"If I'm carving a person I start with a photograph and use computer software to convert it to black and white then draw around the areas of light and shadow. I use a few different tools, none of which were designed for the job, including a paring knife, flat screwdriver and pins. Carving can take many hours and can be a bit messy but I love seeing them transform. I always carve shapes out of the back of the pumpkin's too because light will come through at the back and cast whichever shape you have cut onto a wall. For this Strictly inspired pumpkin it just had to be stars!"
Judy has created intricate pumpkins of historical figures, celebrities and friends. As the hospice are currently searching for contestants for Strictly St Cuthbert's Judy was inspired to take on one of the Strictly Judges. We hope it has Bruno jumping out of his chair!
Jade McArdle, Senior Community & Events Fundraiser at St Cuthbert's said: "We were blown away when Judy showed us these Strictly inspired pumpkins. It's such a unique talent and they have been great to help us recruit contestants in our very own Strictly style dance competition. Halloween Week on Strictly is always a huge occasion and we're sure these pumpkins will help us grab the attention of some budding dancers out there who would love to have a go themselves."
Strictly St Cuthbert's offers couples the opportunity to learn to dance over 8 weeks with professional tuition and hot step their way into a Grand Finale in front of an audience at The Lancastrian Suite, Gateshead on Saturday March 10th 2018. The charity event in aid of St Cuthbert's Hospice, Durham, helps to raise funds for the vital care provided by the hospice for those with life-limiting illnesses, and their families.
To register interest contact Jade McArdle on 0191 386 1170 ext. 5 or email Jade.McArdle@stcuthbertshospice.com. Spaces are limited to 12 couples. More information HERE