Wednesday 28th June 2022
"In August 2020 I sadly lost my brother-in-law, Andy Rennison, to cancer. Andy was a much loved member of our family and today would have been his 50th birthday.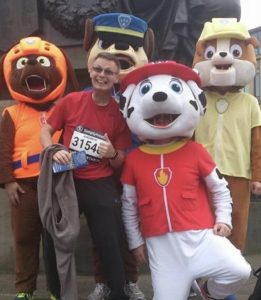 Andy liked to keep fit. He had a gym in his garage and was a keen cyclist but it was running he particularly enjoyed. Andy took part in Park Runs and ran 10k's, often in aid of the Hospice. In 2017 Andy ran his first Great North Run for St Cuthbert's. He loved the buzz and the atmosphere of the race and he was determined to run the GNR again. Unfortunately it wasn't to be so I decided to run it in his memory and in aid of St Cuthbert's.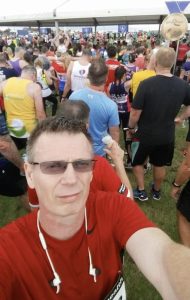 Last June I took part in the GNR81 Retro Great North Run, running (and walking!) the 13.1 miles. It took me twice as long to complete as it did Andy but still not bad going for a novice runner!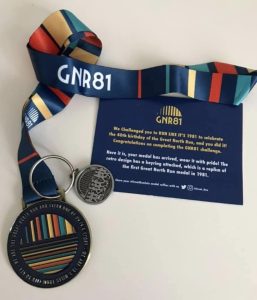 During his illness, Andy regularly visited the Living Well Centre at St Cuthbert's for pain management, counselling and reiki sessions. I know Andy would be delighted that, thanks to the generous donations from family and friends, his 50th birthday is being marked by the running costs of the Living Well Centre being paid in his name." – Andy's sister-in-law, Kim French.