Let your loved one's memory shine brightly this Christmas. Christmas is a time when we often reflect and remember the special memories we have shared with those closest to us.
Christmas is a time when we often reflect and remember the special memories we have shared with those closest to us.
Our annual Light up a Life Service held at Durham Cathedral, is an opportunity for anyone in our community to come together, whether they have a connection to the Hospice or not, to remember and celebrate the lives of those we love.
This year we are looking forward to welcoming you back to the cathedral on Sunday 12th December at 7pm so we can come together to remember those we hold close to our hearts.
Due to covid measures and to ensure your safety, we are asking everyone who would like to attend the service to book a ticket. Tickets are free and can be ordered here. By booking a ticket you are agreeing to the terms set out relating to covid. We do not require proof of your status at the event. 
We will once again be live streaming the service on our Facebook page for those who are unable to make it. Simply like/follow our page ahead of the event and make sure you are logged in before 7pm. You will then receive a notification to say we are 'live' and you can watch along. A recording will be added to this page in due course. You can download the Order of Service here.
By donating to St Cuthbert's Hospice through Light up a Life, the name of your loved one will be included in our Books of Remembrance which will be dedicated at the cathedral service. You will also receive a personalised remembrance card and a special keepsake and the names of all those remembered will also be added to a special digital candles page here on our website. Any dedications made after Wednesday 9th December will be added to the Books of Remembrance after the service.
We do hope that you choose to remember someone special with us this year. It is only thanks to the kindness and generosity of people like you that hundreds of local families can receive the care and support they need. By remembering greatly missed friends and family, you are also lighting up the lives of others and enabling St Cuthbert's Hospice to continue being there for those who need us.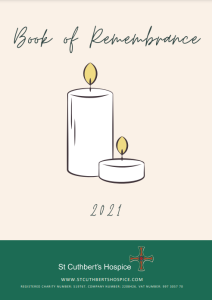 Click the button below to make your dedication.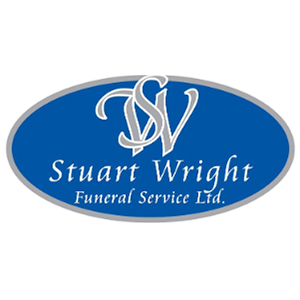 Sponsors
Light Up a Life is Kindly Sponsored by Stuart Wright Funeral Service.