Our much loved Chester-le-Street charity shop will reopen to the public on Friday 3rd November after an exciting refurbishment. The shop has undergone a complete transformation, with a big revamp and lots of new decorative touches added to the interior.
Chester-le-Street shop has a long history in the town and first opened its doors to the public 20 years ago and helps to raise much needed funds for St Cuthbert's Hospice, which provides care and support to many residents across the area.
Retail Manager Olwyn Hobbs said: "It has taken lots of great teamwork to create this beautiful looking shop and we are so excited for the public to come and take a look around. We'll be offering a prize to the first customer to visit on the opening day. We're so grateful to the community for their continued support over the years so it will be nice to say thank you in this way"
All are welcome to attend the Grand Re-Opening and people visiting the charity shop on Front Street will be able to pick up a bargain, with items such as clothes, shoes, games, ornaments and household goods all sold.
The shop will reopen to the public at 10:30am on Friday 3rd November.
Usual opening times Mon-Sat 9:30-4:00pm. 172 Front Street, CLS, Durham DH3 3AZ.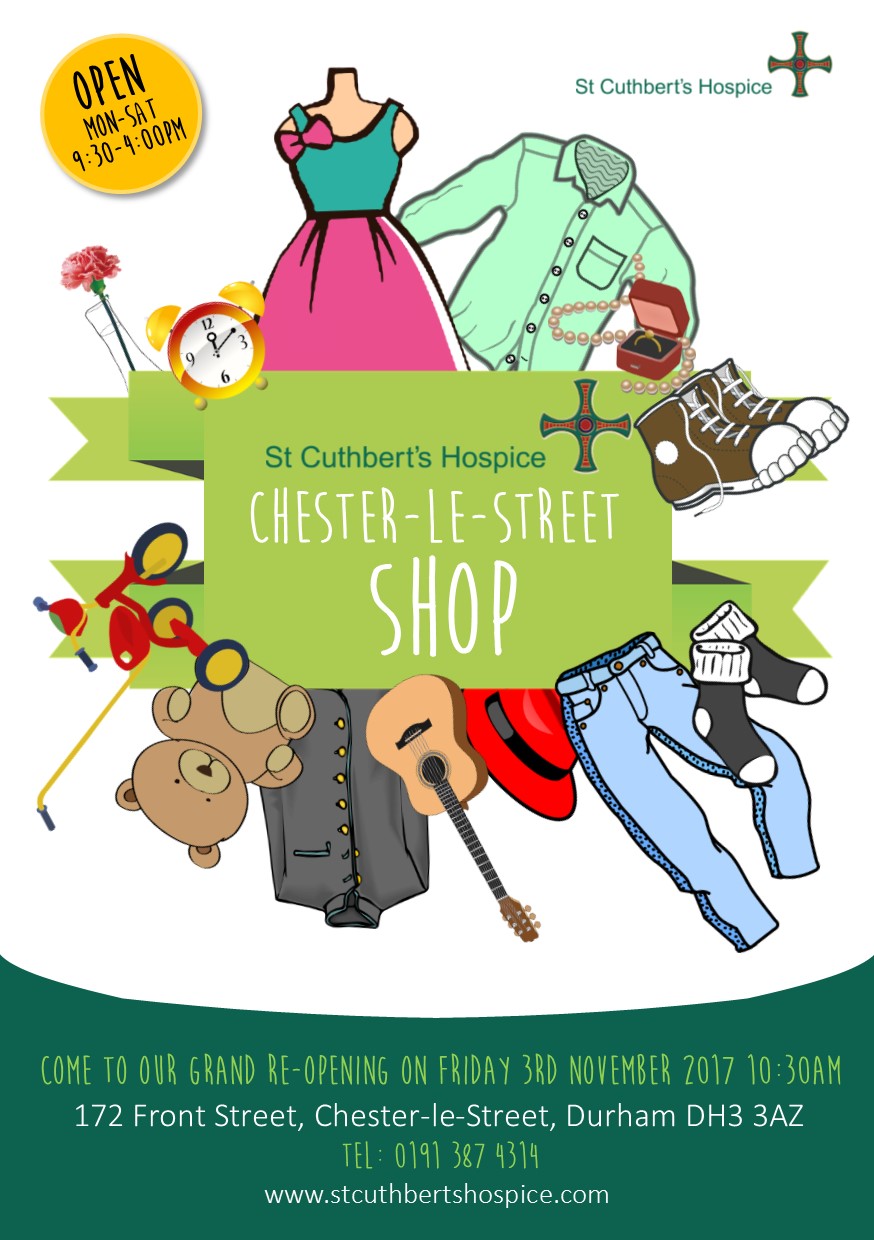 26/10/2017