We have some beautiful bespoke pens available for sale in our Coffee Shop. The pens are made from a selection of wood blanks from trees all over the world. Each pen has been handcrafted in Langley Park by the very talented Graham Bradley.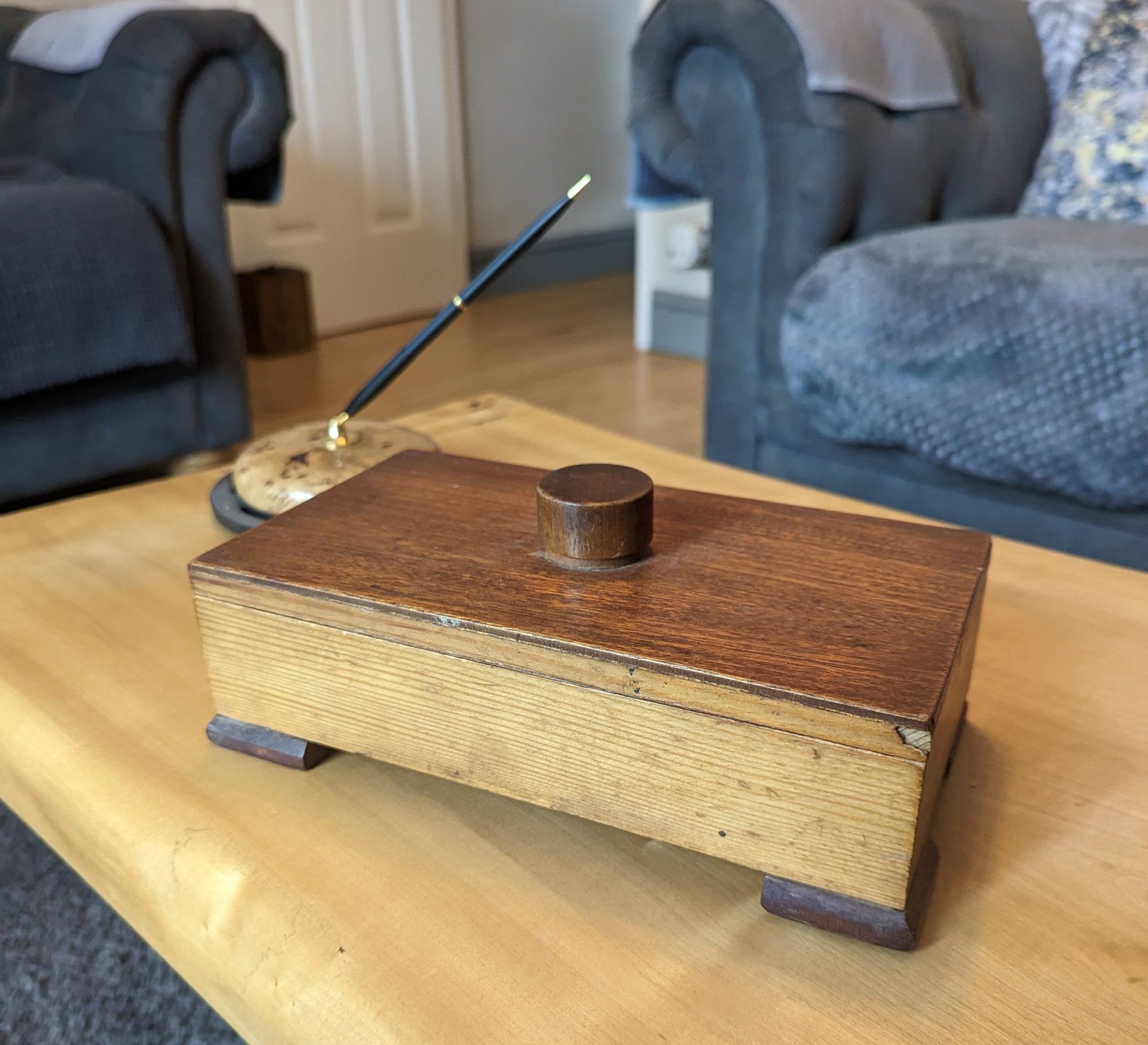 Graham has always had a passion for woodwork and still has the first ever project he completed when he was only 12 years old. He made a lovely little sewing box for his mam as a school project in his woodwork class.
He has gone on to create amazing pieces of furniture for his house over the years, using bits of wood that he has collected all over County Durham, patiently waiting for it to dry out then getting to work with the sanding and waxing.
To fill his time during lockdown, he decided to take up woodturning and converted part of his shed into a workshop. He soon realised how much he enjoyed making bespoke pens and this is where Vertere 165 began.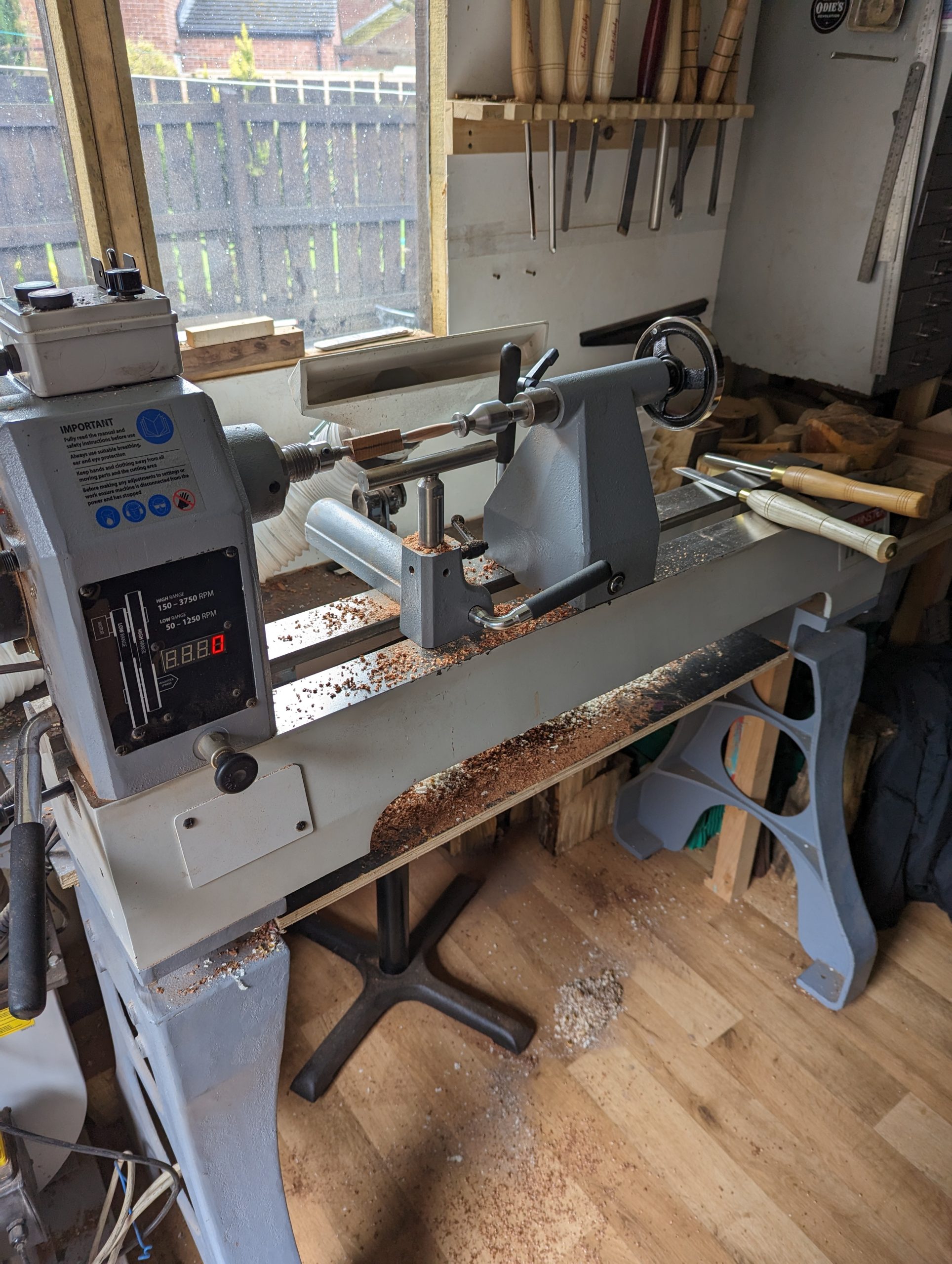 The Latin verb "vertere," meaning "to turn" sums up the process perfectly and the number 165 holds a special place in Graham's heart as this was his dad's pit number. Like a lot of people in County Durham, Graham comes from a long line of dedicated mine-workers and he wanted to pay tribute to this.
Graham kindly invited us to his home workshop where surrounded by chisels, sanding mesh and beeswax, he got to work showing us the whole process from start to finish. You can see the incredible journey step-by-step in the photos below.
As well as this, Graham is donating 20% of all pen sales from our Coffee Shop to St Cuthbert's Hospice.
🖊️ Bespoke pens £25 each
🖊️ St Cuthbert's Hospice engraved pens £2 each
☕ Wooden Coasters £6 for set of 4
We hope you love these bespoke pens as much as we do and we'd like to say a huge thank you to Graham for taking the time to show us around and the generous donation to the Hospice. You can purchase the pens from our Coffee Shop between Monday – Thursday, 10am – 2pm.