Former Darlington footballer and retired businessman Ian Larnach has presented St Cuthbert's with a cheque for £2,600 following a Golf Day at Bishop Auckland Golf Club.
Mr Larnach began fundraising for local cancer charities and health services after being diagnosed with cancer seven years ago.
Ian explained: "After being diagnosed with bowel cancer in 2011, not long after my sixtieth birthday, I was lying in my hospital bed thinking about how outstanding the care I had received was. It was then that I just started to think about how I could give something back."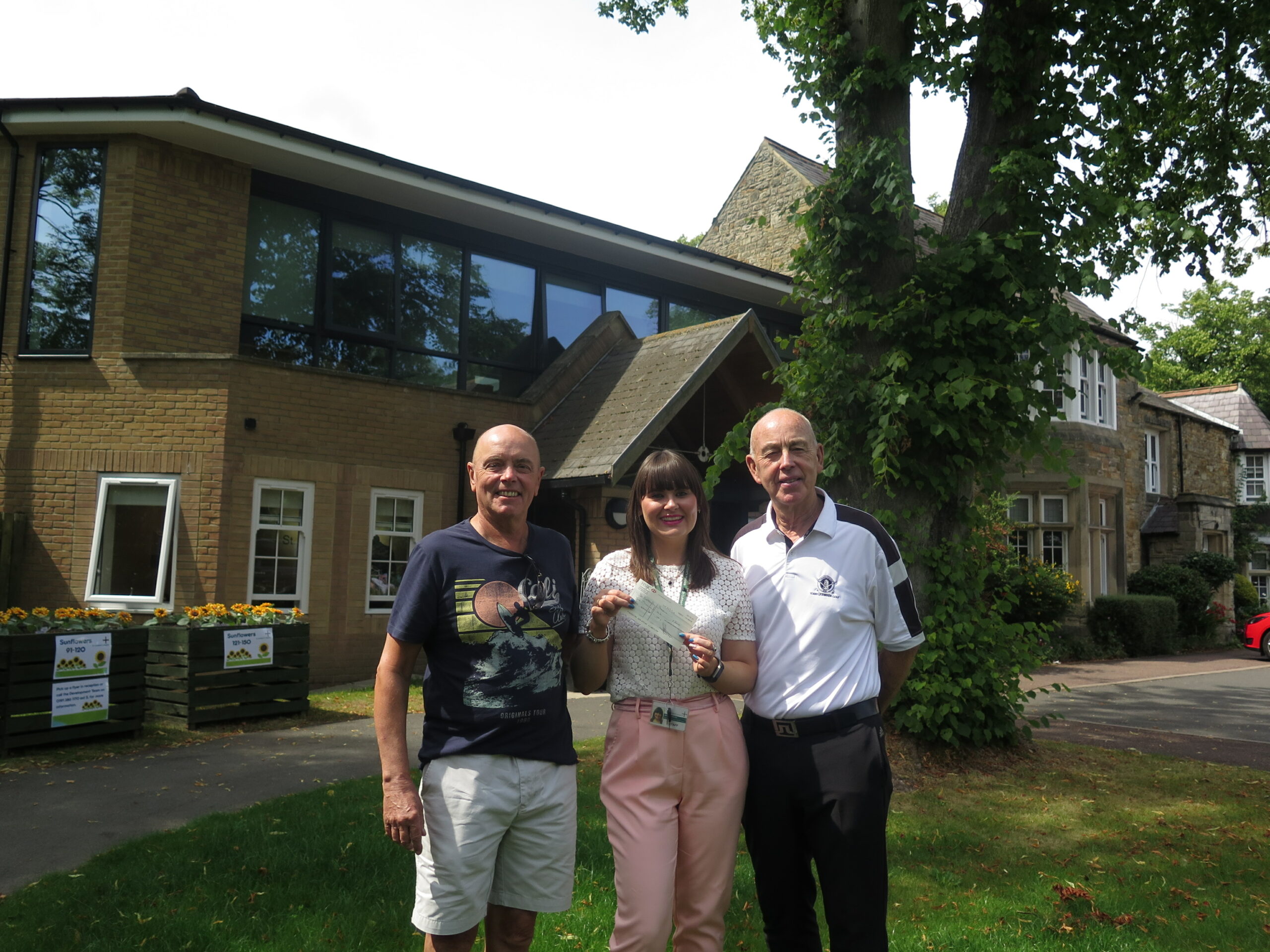 Mr Larnach, from Spennymoor, set himself the challenge of raising £5,000 every year to donate to local charities and health services.
"It's a way of raising awareness for wonderful local charities and saying thank you for the care and treatment I have received, and to help others to receive the same amazing care that I did. Places like St Cuthbert's look after their patients like rock stars."
The Golf Day which included dinner, raffles and auctions took place on 6 July 2018.
Ian explains: "We had twenty-three teams of three golfers with each team matched to an ex-professional footballer or cricket player. I was assisted by my old friend George Courtney MBE – retired Premier League, FIFA and World Cup referee. Unfortunately I was unable to make the day myself as I was hospitalised. I am currently undergoing chemotherapy and just take each day as it comes. The team rallied round in my absence and made the day a real success."
Jade McArdle, Senior Community & Events Fundraiser at St Cuthbert's, said: "We're so grateful to Ian for this kind donation. The money raised from the golf day is enough to fund a whole twenty four hours of care. It really will help to make every day count."
We are now looking for teams to sign up to the Annual Golf Day at Ramside Hall's championship course on Friday 7th September. Tickets cost £300 for a team of 4 players with all proceeds raised supporting the outstanding care given by St Cuthbert's Hospice. Kindly sponsored by Wellspring Properties, registration will take place from 9am, with tea/coffee and bacon rolls. For more information visit www.stcuthbertshospice.com or contact the Development Team on 0191 386 1170 ext. 5.
14/08/2048