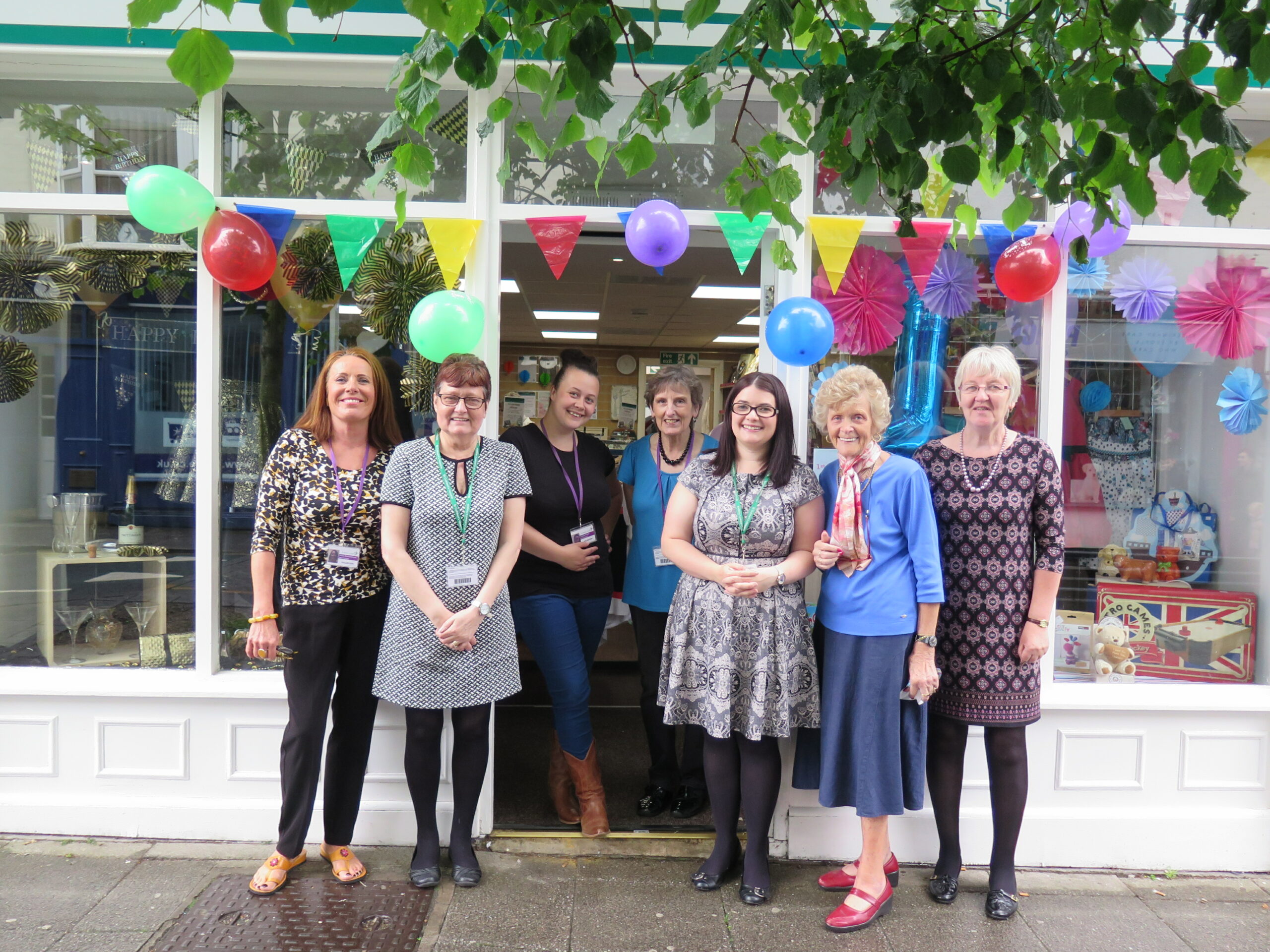 Our Crook retail shop has celebrated a successful 1st year open today in Crook. In the past year the St Cuthbert's Hospice charity shop has built up a reputation in the community for good quality items for sale and a friendly welcoming atmosphere.
Customer Vivian Manifold from Crook said: "I call in practically every day. I really like to call in for a browse. The shop is really clean, bright and airy – a bit different to your usual charity shop. The staff are wonderful and it's great to support St Cuthbert's."
Claire Sewell Retail Manager at the shop said: "We pride ourselves on being a vibrant shop in the heart of Crook and have been welcomed by the local community and other shops in the town. We see such nice customers like Vivian who visit us daily. We'd like to say a big thank you to everyone for their support."
The shop on Hope Street has the accolade of supporting the Hospice's youngest volunteer aged just 13, and hopes to encourage more youngsters into volunteering in the shop.
Claire said: "We have a real need for more volunteers in the shop and would welcome interest from anyone age 13 and over. We need help almost every day so please do call in if you'd like to offer some of your time. We're a friendly bunch and we've found that many of our volunteers even pop in on days off if passing by just to say hello to one another."
Margaret Parkinson, Retail Supervisor at the shop was celebrating her own milestone today, as she worked her last shift ready to start retirement after working at the shop for the past year. Margaret said: "From day one to year one, I have thoroughly enjoyed my time here. I will miss this place dreadfully. Customers have called in to say farewell, everyone is so friendly."
Before joining St Cuthbert's Margaret worked at an ex-catalogue shop in Durham. It was when this shop closed she was made aware of an opportunity with St Cuthbert's and decided to go for it.
Margaret said: "I am so grateful to St Cuthbert's Hospice for the opportunity to work my final year in employment with them. It's been a pleasure."
St Cuthbert's Hospice Crook Shop is open Monday-Saturday 9:30am-4pm.
To register your interest in volunteering at Crook please click HERE
02/06/2017