The Namaste Care Project is increasingly recognised both locally and nationally. In 2017 St Cuthbert's was the only Hospice outside of London to offer Namaste Care. It is now adopted by many Hospices and an increasing number of care homes in the country, meaning Namaste Lead Nicola Kendall is often called upon to deliver training and speak at conferences. We are incredibly proud to inform you that Nicola was commissioned to write a book by Jessica Kingsley Publishing (JKP). The book titled "Namaste Care for People Living with Advanced Dementia: A Practical Guide for Carers and Professionals" is available to pre-order on Amazon and will be on general sale on Monday 21st October 2019.
Nicola said: "It was a happy set of circumstances that led me to my job as Namaste Lead at the Hospice, and yet another surprising example of being in the right place at the right time that led to being asked by JKP to write the book. I hope it inspires people to feel more positively about living with dementia. You'll need to get your tissues ready for when you read the touching words of a daughter whose mother received Namaste Care visits from one of our lovely volunteers!"
As a celebration of the book launch and of our wider Dementia Services we are welcoming people to join us at St Cuthbert's on Saturday 19th October. We will have advance copies of the book and Nicola will be on hand to sign copies too. The afternoon will be an opportunity to visit the Hospice, enjoy a cuppa and cake and also find out a bit more about Namaste Care.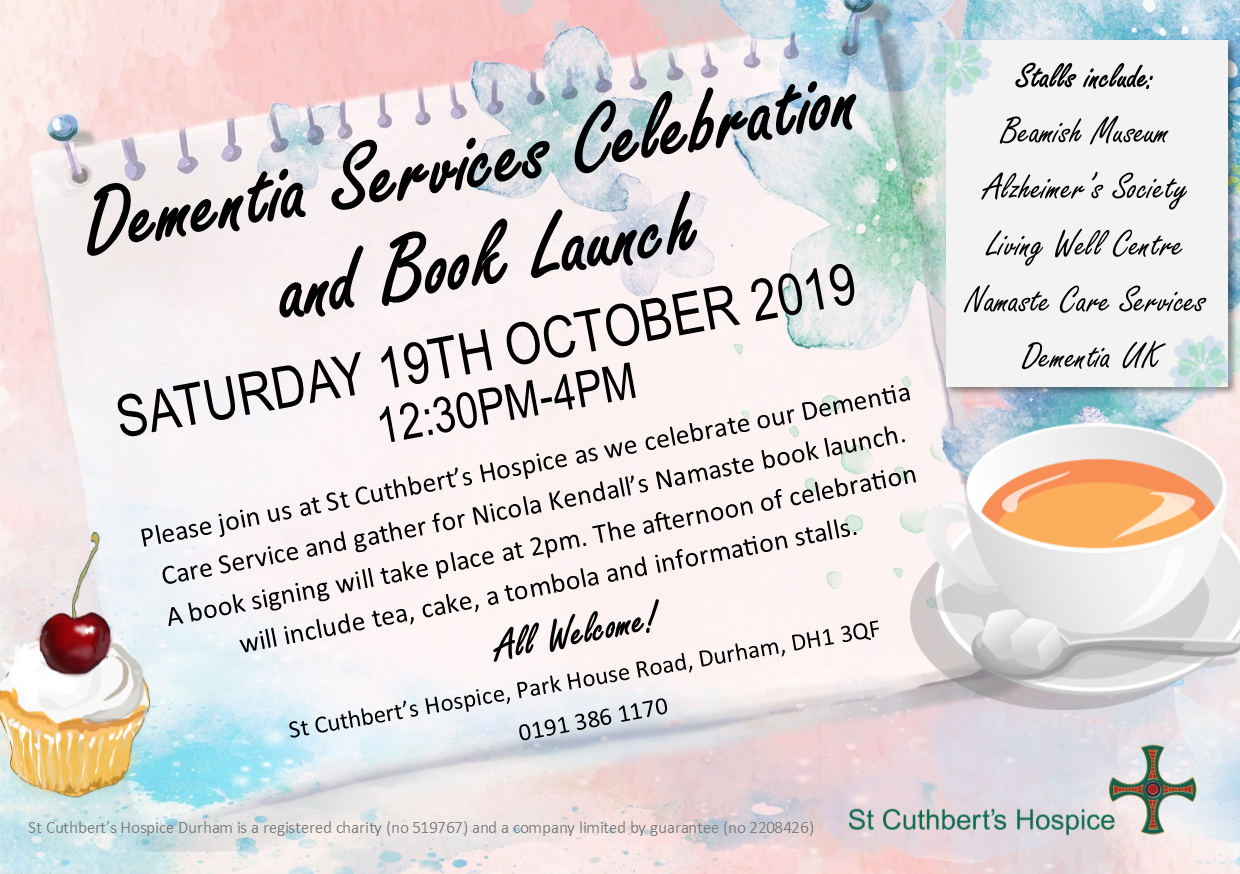 26/09/2019