THERE were smiles all round when we revealed the winners of our first corporate fundraising challenge.
Durham City Smiles baked their way to victory in the St Cuthbert's Hospice Corporate Accumulator Challenge, with Tarmac in Chester-le-Street scooping second place.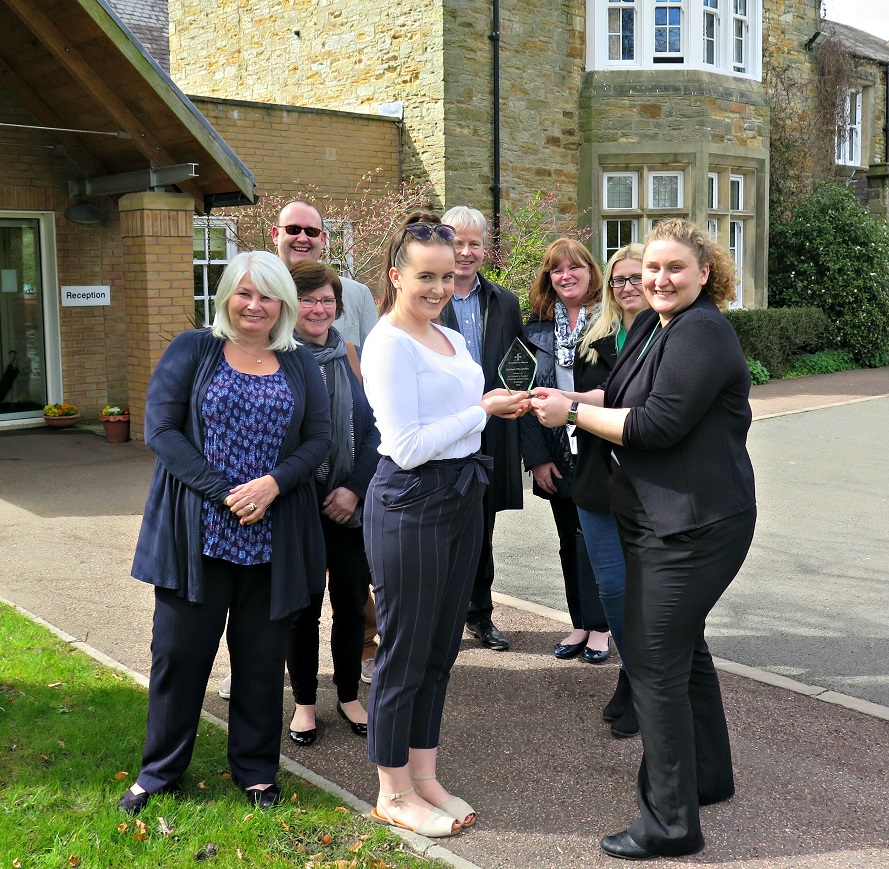 Earlier this year, we invited businesses to enter teams of up to ten members to compete in the contest.
Each team received a £50 investment loan and 50 days to raise as much money as possible for the Hospice.
Crossgate-based dental clinic, Durham City Smiles raised an amazing £688, with staff staging a baking competition and a raffle to bring in the cash.
Last week, Becky Fishwick, Assistant Community and Events Fundraiser at St Cuthbert's Hospice, invited the team into the Hospice to collect their prize.
She said: "I would like to congratulate the team from Durham City Smiles for becoming our very first Corporate Accumulator Challenge winners. Thank you to the businesses who took part for their hard work and the individuals who have supported the campaigns so generously.
"The Accumulator challenge is a great campaign for local businesses to get behind. If you think your business has the entrepreneurial spirit to take part in our October campaign then please get in touch."
Trainee Dental Nurse Emma Thompson, who led the Durham City Smiles team, said: "We are absolutely thrilled to have won the challenge and to have raised funds for such a worthwhile cause. I would definitely encourage other businesses to take part. It was great fun and an extremely rewarding experience."
Principal Dentist Graeme Dentith added: "Durham City Smiles is proud to support this local charity. I did a domiciliary appointment at St Cuthbert's Hospice a few years ago and I am aware of the wonderful work it does for our community."
Businesses interested in taking part in the October challenge can contact Becky on 0191 374 6195 or becky.fishwick@stcuthbertshospice.com
28/04/2016