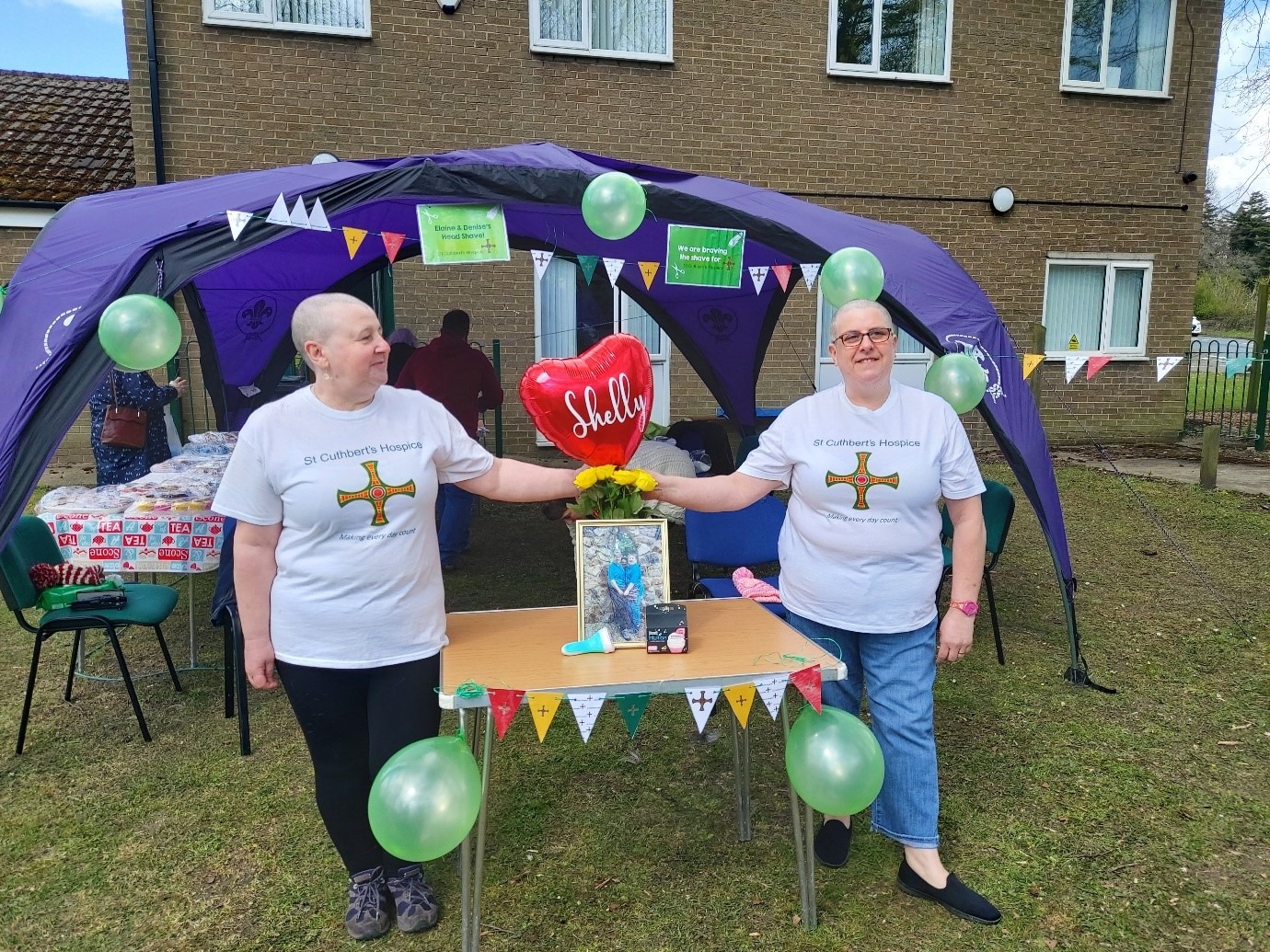 How did you spend your bank holiday weekend? Friends Denise Hunt and Elaine F
erris took on something a little different and 'braved the shave' for the Hospice!
The duo took part in the sponsored head shave in memory of their dear friend Michelle 'Shelly' Wheatley, who passed away following a long battle with cancer in early 2020 and was cared for on our In-Patient Unit.
Michelle's daughter Caitlin was in charge of the clippers accompanied by the family dog and Michelle's husband, Neil.
Elaine and Denise said: "On the 27th February 2020 we lost a dear friend, Michelle Wheatley. The friends and family of Michelle cannot thank St Cuthbert's enough for the care given to her and the family also. This kind of support through palliative care and end of life care really makes a difference."
"It was a really special day for us, Shelly loved yellow flowers so we made sure to have some yellow roses there with us on the day and also a balloon with her name on to make it feel like she was with us and part of the day. It's the least we could do to honour Shelly's memory".
Elaine would also like to thank Denise for making all of the wonderful cakes, and for all of her help and support organising the day, alongside Denise's sons and Elaine's husband who helped set up the event on the day.
The weather stayed dry on Saturday 1st May which meant the event was able to go ahead outdoors with social distancing in place in Howden-le-Wear.
The friends have reached their initial target of £500 and are hoping to reach £1000, and they would like to thank all of their friends, family and work colleagues for all of their support.
You can still donate to the 'Brave the Shave' fundraising duo's online giving pages via JustGiving: